{"id":4275856015495,"title":"Stihl BG 56 C-E Handheld Blower","handle":"stihl-bg-56-c-e-handheld-blower","description":"\u003cp\u003e\u003cstrong\u003eAn easy-to-use handheld blower with a simplified starting system.\u003c\/strong\u003e\u003c\/p\u003e\n\u003cp\u003eDesigned with ease of use in mind, the STIHL BG 56 C-E features our simplified starting system with the STIHL Easy2Start™. The STIHL Easy2Start™ lets you start the engine with a long easy pull of the starting rope rather than a hard fast jerk, making starting virtually effortless. The semi-automatic choke and the new start\/stop switch make it virtually impossible to flood when starting this unit. The high-performance, low-emission engine makes quick work of leaves and other yard waste.\u003c\/p\u003e\n\u003c!-- TABS --\u003e\n\u003ch5\u003eSpecifications\u003c\/h5\u003e\n\u003ctable class=\"technical_data\"\u003e\n \u003ctbody\u003e\n \u003ctr class=\"psHeader\"\u003e\n \u003ctd colspan=\"2\"\u003e\n \u003cspan\u003eBG 56 C-E Specifications - Occasional Use\u003c\/span\u003e\n \u003c\/td\u003e\n \u003c\/tr\u003e\n \u003ctr\u003e\n \u003ctd class=\"col1\"\u003eDISPLACEMENT\n \u003c\/td\u003e\n \u003ctd class=\"col2\"\u003e27.2 cc (1.66 cu. in.)\t\t\t\n \u003c\/td\u003e\n \u003c\/tr\u003e\n \u003ctr class=\"odd\"\u003e\n \u003ctd class=\"col1\"\u003eENGINE POWER\n \u003c\/td\u003e\n \u003ctd class=\"col2\"\u003e0.7 kW (0.9 bhp)\t\t\t\n \u003c\/td\u003e\n \u003c\/tr\u003e\n \u003ctr\u003e\n \u003ctd class=\"col1\"\u003eWEIGHT\n \u003c\/td\u003e\n \u003ctd class=\"col2\"\u003e4.2 kg (9.3 Ibs.)\t\t\t\n \u003c\/td\u003e\n \u003c\/tr\u003e\n \u003ctr class=\"odd\"\u003e\n \u003ctd class=\"col1\"\u003eFUEL CAPACITY\n \u003c\/td\u003e\n \u003ctd class=\"col2\"\u003e540 cc (18.3 oz.)\t\t\t\n \u003c\/td\u003e\n \u003c\/tr\u003e\n \u003ctr\u003e\n \u003ctd class=\"col1\"\u003eBLOWING FORCE*\n \u003c\/td\u003e\n \u003ctd class=\"col2\"\u003e13 Newtons\n \u003c\/td\u003e\n \u003c\/tr\u003e\n \u003ctr class=\"odd\"\u003e\n \u003ctd class=\"col1\"\u003eAVG. AIR VELOCITY**\n \u003c\/td\u003e\n \u003ctd class=\"col2\"\u003e60 m\/sec (134 mph)\n \u003c\/td\u003e\n \u003c\/tr\u003e\n \u003ctr\u003e\n \u003ctd class=\"col1\"\u003eMAX. AIR VELOCITY**\n \u003c\/td\u003e\n \u003ctd class=\"col2\"\u003e71 m\/sec (159 mph)\n \u003c\/td\u003e\n \u003c\/tr\u003e\n \u003ctr class=\"odd\"\u003e\n \u003ctd class=\"col1\"\u003eAIR VOLUME AT NOZZLE**\n \u003c\/td\u003e\n \u003ctd class=\"col2\"\u003e700 m\u003csup\u003e3\u003c\/sup\u003e\/h (412 cfm)\n \u003c\/td\u003e\n \u003c\/tr\u003e\n \u003ctr\u003e\n \u003ctd class=\"col1\"\u003eSOUND PRESSURE RATING**\n \u003c\/td\u003e\n \u003ctd class=\"col2\"\u003e70 dB(A)\n \u003c\/td\u003e\n \u003c\/tr\u003e\n \u003ctr class=\"odd\"\u003e\n \u003ctd class=\"col1\"\u003ePOWER SOURCE\n \u003c\/td\u003e\n \u003ctd class=\"col2\"\u003eGas\n \u003c\/td\u003e\n \u003c\/tr\u003e\n \u003ctr class=\"psFooter\"\u003e\n \u003ctd colspan=\"2\"\u003e\n *Newton is the force needed to accelerate 1 kg of mass at the rate of 1 m\/sec2.\n**Tested in accordance with ANSI B175.2 standard. All specifications provided by ANDREAS STIHL AG \u0026amp; Co. KG. As of April 2016.\n\n \u003c\/td\u003e\n \u003c\/tr\u003e\n \u003c\/tbody\u003e\n \u003c\/table\u003e\n\u003ch5\u003eFeatures\u003c\/h5\u003e\n\u003cul class=\"configuration_list hide5\"\u003e\n \u003cli\u003e\n \u003cdiv\u003e\n \u003cp\u003e\n \u003cstrong\u003eBuilt in the USA\u003c\/strong\u003e\u003cbr\u003e\nIndicates products that are built in the United States from domestic and foreign parts and components.\n \u003c\/p\u003e\n \u003cp class=\"nofloat\"\u003e\n \u003ca class=\"orange_arrow\" href=\"https:\/\/www.stihlusa.com\/real-people-stihl-people\/build-it\/\"\u003eMore information\u003c\/a\u003e\n \u003c\/p\u003e\n \u003c\/div\u003e\n \u003c\/li\u003e\n \u003cli\u003e\n \u003cdiv\u003e\n \u003cp\u003e\n \n\t\t\u003cb\u003eSTIHL Easy2Start™\u003c\/b\u003e\n\t\t\u003cbr\u003e\nThe STIHL Easy2Start™ system makes starting STIHL® outdoor power tools almost effortless, eliminating the need for a strong pull of the starting cord. This advanced starting system is designed to make starting STIHL® products fast and easy. The specific system may vary by model, but in each case, a quick pull overcomes the engine's compression to minimize the strength and effort required to start. Available on selected products.\n\n \u003c\/p\u003e\n \u003c\/div\u003e\n \u003c\/li\u003e\n \u003cli\u003e\n \u003cdiv\u003e\n \u003cp\u003e\n \n\t\t\u003cb\u003ePurge Pump Primer\u003c\/b\u003e\n\t\t\u003cbr\u003e\nThe purge pump primer feature enables the user to prime the carburetor with fuel, enabling easier starting. The purge pump primer is designed in a way that the operator cannot flood the machine by priming the carburetor too many times. Flooding the engine is still possible if the choke is not removed after the engine fires.\n \u003c\/p\u003e\n \u003c\/div\u003e\n \u003c\/li\u003e\n \u003c\/ul\u003e\n\u003c!-- \/TABS --\u003e","published_at":"2019-10-25T00:01:36-04:00","created_at":"2019-10-25T00:34:57-04:00","vendor":"Stihl","type":"","tags":["Disable_Shipping","Series_BG - Handheld Blower","Stihl","Wholegood"],"price":18999,"price_min":18999,"price_max":18999,"available":true,"price_varies":false,"compare_at_price":null,"compare_at_price_min":0,"compare_at_price_max":0,"compare_at_price_varies":false,"variants":[{"id":30755184345223,"title":"Default Title","option1":"Default Title","option2":null,"option3":null,"sku":"BG56CE","requires_shipping":true,"taxable":true,"featured_image":null,"available":true,"name":"Stihl BG 56 C-E Handheld Blower","public_title":null,"options":["Default Title"],"price":18999,"weight":0,"compare_at_price":null,"inventory_management":"shopify","barcode":"","requires_selling_plan":false,"selling_plan_allocations":[]}],"images":["\/\/cdn.shopify.com\/s\/files\/1\/0081\/1669\/9202\/products\/bg56ce.png?v=1571978109"],"featured_image":"\/\/cdn.shopify.com\/s\/files\/1\/0081\/1669\/9202\/products\/bg56ce.png?v=1571978109","options":["Title"],"media":[{"alt":null,"id":5333268103303,"position":1,"preview_image":{"aspect_ratio":2.227,"height":229,"width":510,"src":"https:\/\/cdn.shopify.com\/s\/files\/1\/0081\/1669\/9202\/products\/bg56ce.png?v=1571978109"},"aspect_ratio":2.227,"height":229,"media_type":"image","src":"https:\/\/cdn.shopify.com\/s\/files\/1\/0081\/1669\/9202\/products\/bg56ce.png?v=1571978109","width":510}],"requires_selling_plan":false,"selling_plan_groups":[],"content":"\u003cp\u003e\u003cstrong\u003eAn easy-to-use handheld blower with a simplified starting system.\u003c\/strong\u003e\u003c\/p\u003e\n\u003cp\u003eDesigned with ease of use in mind, the STIHL BG 56 C-E features our simplified starting system with the STIHL Easy2Start™. The STIHL Easy2Start™ lets you start the engine with a long easy pull of the starting rope rather than a hard fast jerk, making starting virtually effortless. The semi-automatic choke and the new start\/stop switch make it virtually impossible to flood when starting this unit. The high-performance, low-emission engine makes quick work of leaves and other yard waste.\u003c\/p\u003e\n\u003c!-- TABS --\u003e\n\u003ch5\u003eSpecifications\u003c\/h5\u003e\n\u003ctable class=\"technical_data\"\u003e\n \u003ctbody\u003e\n \u003ctr class=\"psHeader\"\u003e\n \u003ctd colspan=\"2\"\u003e\n \u003cspan\u003eBG 56 C-E Specifications - Occasional Use\u003c\/span\u003e\n \u003c\/td\u003e\n \u003c\/tr\u003e\n \u003ctr\u003e\n \u003ctd class=\"col1\"\u003eDISPLACEMENT\n \u003c\/td\u003e\n \u003ctd class=\"col2\"\u003e27.2 cc (1.66 cu. in.)\t\t\t\n \u003c\/td\u003e\n \u003c\/tr\u003e\n \u003ctr class=\"odd\"\u003e\n \u003ctd class=\"col1\"\u003eENGINE POWER\n \u003c\/td\u003e\n \u003ctd class=\"col2\"\u003e0.7 kW (0.9 bhp)\t\t\t\n \u003c\/td\u003e\n \u003c\/tr\u003e\n \u003ctr\u003e\n \u003ctd class=\"col1\"\u003eWEIGHT\n \u003c\/td\u003e\n \u003ctd class=\"col2\"\u003e4.2 kg (9.3 Ibs.)\t\t\t\n \u003c\/td\u003e\n \u003c\/tr\u003e\n \u003ctr class=\"odd\"\u003e\n \u003ctd class=\"col1\"\u003eFUEL CAPACITY\n \u003c\/td\u003e\n \u003ctd class=\"col2\"\u003e540 cc (18.3 oz.)\t\t\t\n \u003c\/td\u003e\n \u003c\/tr\u003e\n \u003ctr\u003e\n \u003ctd class=\"col1\"\u003eBLOWING FORCE*\n \u003c\/td\u003e\n \u003ctd class=\"col2\"\u003e13 Newtons\n \u003c\/td\u003e\n \u003c\/tr\u003e\n \u003ctr class=\"odd\"\u003e\n \u003ctd class=\"col1\"\u003eAVG. AIR VELOCITY**\n \u003c\/td\u003e\n \u003ctd class=\"col2\"\u003e60 m\/sec (134 mph)\n \u003c\/td\u003e\n \u003c\/tr\u003e\n \u003ctr\u003e\n \u003ctd class=\"col1\"\u003eMAX. AIR VELOCITY**\n \u003c\/td\u003e\n \u003ctd class=\"col2\"\u003e71 m\/sec (159 mph)\n \u003c\/td\u003e\n \u003c\/tr\u003e\n \u003ctr class=\"odd\"\u003e\n \u003ctd class=\"col1\"\u003eAIR VOLUME AT NOZZLE**\n \u003c\/td\u003e\n \u003ctd class=\"col2\"\u003e700 m\u003csup\u003e3\u003c\/sup\u003e\/h (412 cfm)\n \u003c\/td\u003e\n \u003c\/tr\u003e\n \u003ctr\u003e\n \u003ctd class=\"col1\"\u003eSOUND PRESSURE RATING**\n \u003c\/td\u003e\n \u003ctd class=\"col2\"\u003e70 dB(A)\n \u003c\/td\u003e\n \u003c\/tr\u003e\n \u003ctr class=\"odd\"\u003e\n \u003ctd class=\"col1\"\u003ePOWER SOURCE\n \u003c\/td\u003e\n \u003ctd class=\"col2\"\u003eGas\n \u003c\/td\u003e\n \u003c\/tr\u003e\n \u003ctr class=\"psFooter\"\u003e\n \u003ctd colspan=\"2\"\u003e\n *Newton is the force needed to accelerate 1 kg of mass at the rate of 1 m\/sec2.\n**Tested in accordance with ANSI B175.2 standard. All specifications provided by ANDREAS STIHL AG \u0026amp; Co. KG. As of April 2016.\n\n \u003c\/td\u003e\n \u003c\/tr\u003e\n \u003c\/tbody\u003e\n \u003c\/table\u003e\n\u003ch5\u003eFeatures\u003c\/h5\u003e\n\u003cul class=\"configuration_list hide5\"\u003e\n \u003cli\u003e\n \u003cdiv\u003e\n \u003cp\u003e\n \u003cstrong\u003eBuilt in the USA\u003c\/strong\u003e\u003cbr\u003e\nIndicates products that are built in the United States from domestic and foreign parts and components.\n \u003c\/p\u003e\n \u003cp class=\"nofloat\"\u003e\n \u003ca class=\"orange_arrow\" href=\"https:\/\/www.stihlusa.com\/real-people-stihl-people\/build-it\/\"\u003eMore information\u003c\/a\u003e\n \u003c\/p\u003e\n \u003c\/div\u003e\n \u003c\/li\u003e\n \u003cli\u003e\n \u003cdiv\u003e\n \u003cp\u003e\n \n\t\t\u003cb\u003eSTIHL Easy2Start™\u003c\/b\u003e\n\t\t\u003cbr\u003e\nThe STIHL Easy2Start™ system makes starting STIHL® outdoor power tools almost effortless, eliminating the need for a strong pull of the starting cord. This advanced starting system is designed to make starting STIHL® products fast and easy. The specific system may vary by model, but in each case, a quick pull overcomes the engine's compression to minimize the strength and effort required to start. Available on selected products.\n\n \u003c\/p\u003e\n \u003c\/div\u003e\n \u003c\/li\u003e\n \u003cli\u003e\n \u003cdiv\u003e\n \u003cp\u003e\n \n\t\t\u003cb\u003ePurge Pump Primer\u003c\/b\u003e\n\t\t\u003cbr\u003e\nThe purge pump primer feature enables the user to prime the carburetor with fuel, enabling easier starting. The purge pump primer is designed in a way that the operator cannot flood the machine by priming the carburetor too many times. Flooding the engine is still possible if the choke is not removed after the engine fires.\n \u003c\/p\u003e\n \u003c\/div\u003e\n \u003c\/li\u003e\n \u003c\/ul\u003e\n\u003c!-- \/TABS --\u003e"}
Stihl BG 56 C-E Handheld Blower
Stihl BG 56 C-E Handheld Blower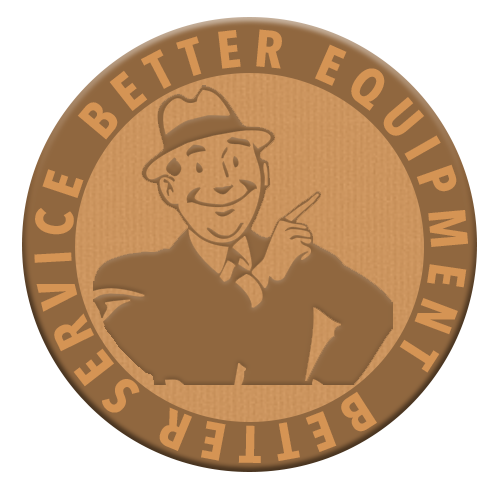 Our Promise to You
No matter how you shop with us, whether it's in store at our Winter Garden or Clermont locations or online. We promise a consistent service experience that aims to exceed your expectations. We want you to have a mower you love and a service shop you trust.
Set-up, Registration and Local Delivery by a trained team member
Pick-up & Delivery for service and warranty repair
7 Day - Love it or Exchange it guarantee. Sometimes we all make mistakes, we'll make it painless to switch
BG 56 C-E Specifications - Occasional Use

DISPLACEMENT
27.2 cc (1.66 cu. in.)
ENGINE POWER
0.7 kW (0.9 bhp)
WEIGHT
4.2 kg (9.3 Ibs.)
FUEL CAPACITY
540 cc (18.3 oz.)
BLOWING FORCE*
13 Newtons
AVG. AIR VELOCITY**
60 m/sec (134 mph)
MAX. AIR VELOCITY**
71 m/sec (159 mph)
AIR VOLUME AT NOZZLE**
700 m3/h (412 cfm)
SOUND PRESSURE RATING**
70 dB(A)
POWER SOURCE
Gas
*Newton is the force needed to accelerate 1 kg of mass at the rate of 1 m/sec2. **Tested in accordance with ANSI B175.2 standard. All specifications provided by ANDREAS STIHL AG & Co. KG. As of April 2016.
Built in the USA
Indicates products that are built in the United States from domestic and foreign parts and components.

STIHL Easy2Start™
The STIHL Easy2Start™ system makes starting STIHL® outdoor power tools almost effortless, eliminating the need for a strong pull of the starting cord. This advanced starting system is designed to make starting STIHL® products fast and easy. The specific system may vary by model, but in each case, a quick pull overcomes the engine's compression to minimize the strength and effort required to start. Available on selected products.

Purge Pump Primer
The purge pump primer feature enables the user to prime the carburetor with fuel, enabling easier starting. The purge pump primer is designed in a way that the operator cannot flood the machine by priming the carburetor too many times. Flooding the engine is still possible if the choke is not removed after the engine fires.