{"id":4370934595719,"title":"Stihl BT 131 Earth Auger","handle":"stihl-bt-131-earth-auger","description":"\u003cp\u003e\u003cstrong\u003eA high performance and safe auger perfect for professionals.\u003c\/strong\u003e\u003c\/p\u003e\n\u003cp\u003eThe STIHL BT 131 earth auger is a high performance and lightweight tool professionals need for post-hole digging, fence installation, large planting projects, environmental restoration and construction projects. Featuring a powerful, fuel-efficient engine and a larger fuel tank than previous models, this auger works longer with fewer refuels. It also features a vertical pleated air filter for improved air supply quality and extended service life. Its semi-automatic choke lever enables a simplified starting procedure that reduces the chance of flooding, while the STIHL Quickstop® auger brake is designed to automatically stop the auger bit from turning if it hits a hard underground impediment. With an ergonomic design, the BT 131 delivers control and comfort while reducing fatigue. Don't miss out on this auger that combines power and performance.\u003c\/p\u003e\n\u003c!-- TABS --\u003e\n\u003ch5\u003eSpecifications\u003c\/h5\u003e\n\u003ctable class=\"technical_data\"\u003e\n \u003ctbody\u003e\n \u003ctr class=\"psHeader\"\u003e\n \u003ctd colspan=\"2\"\u003e\n \u003cspan\u003eBT 131 Earth Auger Specifications - Professional Use\u003c\/span\u003e\n \u003c\/td\u003e\n \u003c\/tr\u003e\n \u003ctr\u003e\n \u003ctd class=\"col1\"\u003eDISPLACEMENT\n \u003c\/td\u003e\n \u003ctd class=\"col2\"\u003e36.3 cc (2.2 cu. in.)\n \u003c\/td\u003e\n \u003c\/tr\u003e\n \u003ctr class=\"odd\"\u003e\n \u003ctd class=\"col1\"\u003eENGINE POWER\n \u003c\/td\u003e\n \u003ctd class=\"col2\"\u003e1.4 kW (1.9 bhp)\n \u003c\/td\u003e\n \u003c\/tr\u003e\n \u003ctr\u003e\n \u003ctd class=\"col1\"\u003eFUEL TANK CAPACITY\n \u003c\/td\u003e\n \u003ctd class=\"col2\"\u003e710 cc (24 oz.)\n \u003c\/td\u003e\n \u003c\/tr\u003e\n \u003ctr class=\"odd\"\u003e\n \u003ctd class=\"col1\"\u003eDRILLING GEAR SPEED\n \u003c\/td\u003e\n \u003ctd class=\"col2\"\u003e200 rpm\n \u003c\/td\u003e\n \u003c\/tr\u003e\n \u003ctr\u003e\n \u003ctd class=\"col1\"\u003eGEAR REDUCTION\n \u003c\/td\u003e\n \u003ctd class=\"col2\"\u003e47.5:1\n \u003c\/td\u003e\n \u003c\/tr\u003e\n \u003ctr class=\"odd\"\u003e\n \u003ctd class=\"col1\"\u003eTORQUE (engine)\n \u003c\/td\u003e\n \u003ctd class=\"col2\"\u003e1.7 Nm (1.25 ft.\/lb.)\n \u003c\/td\u003e\n \u003c\/tr\u003e\n \u003ctr\u003e\n \u003ctd class=\"col1\"\u003eTORQUE (auger)\n \u003c\/td\u003e\n \u003ctd class=\"col2\"\u003e81 Nm (60 ft.\/lb.)\n \u003c\/td\u003e\n \u003c\/tr\u003e\n \u003ctr class=\"odd\"\u003e\n \u003ctd class=\"col1\"\u003eWEIGHT*\n \u003c\/td\u003e\n \u003ctd class=\"col2\"\u003e10.0 kg (22 lb.)\n \u003c\/td\u003e\n \u003c\/tr\u003e\n \u003ctr class=\"psFooter\"\u003e\n \u003ctd colspan=\"2\"\u003e\n *Dry weight and powerhead only.\n\n \u003c\/td\u003e\n \u003c\/tr\u003e\n \u003c\/tbody\u003e\n \u003c\/table\u003e\n\u003ch5\u003eFeatures\u003c\/h5\u003e\n\u003cul class=\"configuration_list hide5\"\u003e\n \u003cli\u003e\n \u003cdiv\u003e\n \u003cp\u003e\n \u003cstrong\u003eBuilt in the USA\u003c\/strong\u003e\u003cbr\u003e\nIndicates products that are built in the United States from domestic and foreign parts and components.\n \u003c\/p\u003e\n \u003cp class=\"nofloat\"\u003e\n \u003ca class=\"orange_arrow\" href=\"https:\/\/www.stihlusa.com\/real-people-stihl-people\/build-it\/\"\u003eMore information\u003c\/a\u003e\n \u003c\/p\u003e\n \u003c\/div\u003e\n \u003c\/li\u003e\n \u003cli\u003e\n \u003cdiv\u003e\n \u003cp\u003e\n \u003cstrong\u003eReduced-Emission Engine Technology - Caring for Nature\u003c\/strong\u003e\n\u003cbr\u003e\nThe STIHL Inc. "Caring for Nature" seal identifies its powered products that are more environmentally conscious, producing zero or low exhaust emissions. STIHL Inc. defines "low exhaust emissions" as being cleaner than EPA and\/or CARB exhaust emission standards.\n \u003c\/p\u003e\n \u003cp class=\"nofloat\"\u003e\n \u003ca class=\"orange_arrow\" href=\"https:\/\/www.stihlusa.com\/products\/technology\/the-road-to-green-is-orange\/\"\u003eMore information\u003c\/a\u003e\n \u003c\/p\u003e\n \u003c\/div\u003e\n \u003c\/li\u003e\n \u003cli\u003e\n \u003cdiv\u003e\n \u003cp\u003e\n \n\t\t\u003cb\u003eLong-life Air Filtration System\u003c\/b\u003e\n\t\t\u003cbr\u003e\nThe long-life air filtration system helps reduce the need for frequent filter cleanings.\n\n \u003c\/p\u003e\n \u003c\/div\u003e\n \u003c\/li\u003e\n \u003cli\u003e\n \u003cdiv\u003e\n \u003cp\u003e\n \n\t\t\u003cb\u003eSTIHL QuickStop® Auger Brake\u003c\/b\u003e\n\t\t\u003cbr\u003e\nThis braking system is designed to stop the bit from digging when the auger hits a hard underground impediment. In addition, the STIHL QuickStop® drill brake acts to stop backwards rotation. A jammed drill bit can simply be unscrewed from the borehole.\n\n \u003c\/p\u003e\n \u003c\/div\u003e\n \u003c\/li\u003e\n \u003cli\u003e\n \u003cdiv\u003e\n \u003cp\u003e\n \n\t\t\u003cb\u003eHip Pad\u003c\/b\u003e\n\t\t\u003cbr\u003e\nThe hip pad is positioned close to the body or leg of the operator during use for more comfortable operation. \n\n \u003c\/p\u003e\n \u003c\/div\u003e\n \u003c\/li\u003e\n \u003cli\u003e\n \u003cdiv\u003e\n \u003cp\u003e\n \n\t\t\u003cb\u003eVibration-Dampening System\u003c\/b\u003e\n\t\t\u003cbr\u003e\nThis advanced vibration-dampening frame increases user comfort and helps reduce operator fatigue, especially when used over long periods of time.\n\n \u003c\/p\u003e\n \u003c\/div\u003e\n \u003c\/li\u003e\n \u003c\/ul\u003e\n\u003c!-- \/TABS --\u003e","published_at":"2019-11-17T23:50:39-05:00","created_at":"2019-11-18T01:11:26-05:00","vendor":"Stihl","type":"","tags":["Disable_Shipping","Series_BT - Earth Auger","Stihl","Wholegood"],"price":69999,"price_min":69999,"price_max":69999,"available":true,"price_varies":false,"compare_at_price":null,"compare_at_price_min":0,"compare_at_price_max":0,"compare_at_price_varies":false,"variants":[{"id":31252332183687,"title":"Default Title","option1":"Default Title","option2":null,"option3":null,"sku":"BT131","requires_shipping":true,"taxable":true,"featured_image":null,"available":true,"name":"Stihl BT 131 Earth Auger","public_title":null,"options":["Default Title"],"price":69999,"weight":0,"compare_at_price":null,"inventory_management":"shopify","barcode":"","requires_selling_plan":false,"selling_plan_allocations":[]}],"images":["\/\/cdn.shopify.com\/s\/files\/1\/0081\/1669\/9202\/products\/bt131.png?v=1574057495"],"featured_image":"\/\/cdn.shopify.com\/s\/files\/1\/0081\/1669\/9202\/products\/bt131.png?v=1574057495","options":["Title"],"media":[{"alt":null,"id":5740028887175,"position":1,"preview_image":{"aspect_ratio":0.667,"height":699,"width":466,"src":"https:\/\/cdn.shopify.com\/s\/files\/1\/0081\/1669\/9202\/products\/bt131.png?v=1574057495"},"aspect_ratio":0.667,"height":699,"media_type":"image","src":"https:\/\/cdn.shopify.com\/s\/files\/1\/0081\/1669\/9202\/products\/bt131.png?v=1574057495","width":466}],"requires_selling_plan":false,"selling_plan_groups":[],"content":"\u003cp\u003e\u003cstrong\u003eA high performance and safe auger perfect for professionals.\u003c\/strong\u003e\u003c\/p\u003e\n\u003cp\u003eThe STIHL BT 131 earth auger is a high performance and lightweight tool professionals need for post-hole digging, fence installation, large planting projects, environmental restoration and construction projects. Featuring a powerful, fuel-efficient engine and a larger fuel tank than previous models, this auger works longer with fewer refuels. It also features a vertical pleated air filter for improved air supply quality and extended service life. Its semi-automatic choke lever enables a simplified starting procedure that reduces the chance of flooding, while the STIHL Quickstop® auger brake is designed to automatically stop the auger bit from turning if it hits a hard underground impediment. With an ergonomic design, the BT 131 delivers control and comfort while reducing fatigue. Don't miss out on this auger that combines power and performance.\u003c\/p\u003e\n\u003c!-- TABS --\u003e\n\u003ch5\u003eSpecifications\u003c\/h5\u003e\n\u003ctable class=\"technical_data\"\u003e\n \u003ctbody\u003e\n \u003ctr class=\"psHeader\"\u003e\n \u003ctd colspan=\"2\"\u003e\n \u003cspan\u003eBT 131 Earth Auger Specifications - Professional Use\u003c\/span\u003e\n \u003c\/td\u003e\n \u003c\/tr\u003e\n \u003ctr\u003e\n \u003ctd class=\"col1\"\u003eDISPLACEMENT\n \u003c\/td\u003e\n \u003ctd class=\"col2\"\u003e36.3 cc (2.2 cu. in.)\n \u003c\/td\u003e\n \u003c\/tr\u003e\n \u003ctr class=\"odd\"\u003e\n \u003ctd class=\"col1\"\u003eENGINE POWER\n \u003c\/td\u003e\n \u003ctd class=\"col2\"\u003e1.4 kW (1.9 bhp)\n \u003c\/td\u003e\n \u003c\/tr\u003e\n \u003ctr\u003e\n \u003ctd class=\"col1\"\u003eFUEL TANK CAPACITY\n \u003c\/td\u003e\n \u003ctd class=\"col2\"\u003e710 cc (24 oz.)\n \u003c\/td\u003e\n \u003c\/tr\u003e\n \u003ctr class=\"odd\"\u003e\n \u003ctd class=\"col1\"\u003eDRILLING GEAR SPEED\n \u003c\/td\u003e\n \u003ctd class=\"col2\"\u003e200 rpm\n \u003c\/td\u003e\n \u003c\/tr\u003e\n \u003ctr\u003e\n \u003ctd class=\"col1\"\u003eGEAR REDUCTION\n \u003c\/td\u003e\n \u003ctd class=\"col2\"\u003e47.5:1\n \u003c\/td\u003e\n \u003c\/tr\u003e\n \u003ctr class=\"odd\"\u003e\n \u003ctd class=\"col1\"\u003eTORQUE (engine)\n \u003c\/td\u003e\n \u003ctd class=\"col2\"\u003e1.7 Nm (1.25 ft.\/lb.)\n \u003c\/td\u003e\n \u003c\/tr\u003e\n \u003ctr\u003e\n \u003ctd class=\"col1\"\u003eTORQUE (auger)\n \u003c\/td\u003e\n \u003ctd class=\"col2\"\u003e81 Nm (60 ft.\/lb.)\n \u003c\/td\u003e\n \u003c\/tr\u003e\n \u003ctr class=\"odd\"\u003e\n \u003ctd class=\"col1\"\u003eWEIGHT*\n \u003c\/td\u003e\n \u003ctd class=\"col2\"\u003e10.0 kg (22 lb.)\n \u003c\/td\u003e\n \u003c\/tr\u003e\n \u003ctr class=\"psFooter\"\u003e\n \u003ctd colspan=\"2\"\u003e\n *Dry weight and powerhead only.\n\n \u003c\/td\u003e\n \u003c\/tr\u003e\n \u003c\/tbody\u003e\n \u003c\/table\u003e\n\u003ch5\u003eFeatures\u003c\/h5\u003e\n\u003cul class=\"configuration_list hide5\"\u003e\n \u003cli\u003e\n \u003cdiv\u003e\n \u003cp\u003e\n \u003cstrong\u003eBuilt in the USA\u003c\/strong\u003e\u003cbr\u003e\nIndicates products that are built in the United States from domestic and foreign parts and components.\n \u003c\/p\u003e\n \u003cp class=\"nofloat\"\u003e\n \u003ca class=\"orange_arrow\" href=\"https:\/\/www.stihlusa.com\/real-people-stihl-people\/build-it\/\"\u003eMore information\u003c\/a\u003e\n \u003c\/p\u003e\n \u003c\/div\u003e\n \u003c\/li\u003e\n \u003cli\u003e\n \u003cdiv\u003e\n \u003cp\u003e\n \u003cstrong\u003eReduced-Emission Engine Technology - Caring for Nature\u003c\/strong\u003e\n\u003cbr\u003e\nThe STIHL Inc. "Caring for Nature" seal identifies its powered products that are more environmentally conscious, producing zero or low exhaust emissions. STIHL Inc. defines "low exhaust emissions" as being cleaner than EPA and\/or CARB exhaust emission standards.\n \u003c\/p\u003e\n \u003cp class=\"nofloat\"\u003e\n \u003ca class=\"orange_arrow\" href=\"https:\/\/www.stihlusa.com\/products\/technology\/the-road-to-green-is-orange\/\"\u003eMore information\u003c\/a\u003e\n \u003c\/p\u003e\n \u003c\/div\u003e\n \u003c\/li\u003e\n \u003cli\u003e\n \u003cdiv\u003e\n \u003cp\u003e\n \n\t\t\u003cb\u003eLong-life Air Filtration System\u003c\/b\u003e\n\t\t\u003cbr\u003e\nThe long-life air filtration system helps reduce the need for frequent filter cleanings.\n\n \u003c\/p\u003e\n \u003c\/div\u003e\n \u003c\/li\u003e\n \u003cli\u003e\n \u003cdiv\u003e\n \u003cp\u003e\n \n\t\t\u003cb\u003eSTIHL QuickStop® Auger Brake\u003c\/b\u003e\n\t\t\u003cbr\u003e\nThis braking system is designed to stop the bit from digging when the auger hits a hard underground impediment. In addition, the STIHL QuickStop® drill brake acts to stop backwards rotation. A jammed drill bit can simply be unscrewed from the borehole.\n\n \u003c\/p\u003e\n \u003c\/div\u003e\n \u003c\/li\u003e\n \u003cli\u003e\n \u003cdiv\u003e\n \u003cp\u003e\n \n\t\t\u003cb\u003eHip Pad\u003c\/b\u003e\n\t\t\u003cbr\u003e\nThe hip pad is positioned close to the body or leg of the operator during use for more comfortable operation. \n\n \u003c\/p\u003e\n \u003c\/div\u003e\n \u003c\/li\u003e\n \u003cli\u003e\n \u003cdiv\u003e\n \u003cp\u003e\n \n\t\t\u003cb\u003eVibration-Dampening System\u003c\/b\u003e\n\t\t\u003cbr\u003e\nThis advanced vibration-dampening frame increases user comfort and helps reduce operator fatigue, especially when used over long periods of time.\n\n \u003c\/p\u003e\n \u003c\/div\u003e\n \u003c\/li\u003e\n \u003c\/ul\u003e\n\u003c!-- \/TABS --\u003e"}
Stihl BT 131 Earth Auger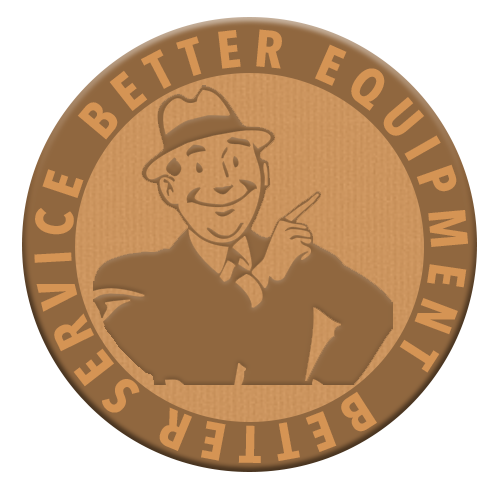 Our Promise to You
No matter how you shop with us, whether it's in store at our Winter Garden or Clermont locations or online. We promise a consistent service experience that aims to exceed your expectations. We want you to have a mower you love and a service shop you trust.
Set-up, Registration and Local Delivery by a trained team member
Pick-up & Delivery for service and warranty repair
7 Day - Love it or Exchange it guarantee. Sometimes we all make mistakes, we'll make it painless to switch
BT 131 Earth Auger Specifications - Professional Use

DISPLACEMENT
36.3 cc (2.2 cu. in.)
ENGINE POWER
1.4 kW (1.9 bhp)
FUEL TANK CAPACITY
710 cc (24 oz.)
DRILLING GEAR SPEED
200 rpm
GEAR REDUCTION
47.5:1
TORQUE (engine)
1.7 Nm (1.25 ft./lb.)
TORQUE (auger)
81 Nm (60 ft./lb.)
WEIGHT*
10.0 kg (22 lb.)
*Dry weight and powerhead only.
Built in the USA
Indicates products that are built in the United States from domestic and foreign parts and components.

Reduced-Emission Engine Technology - Caring for Nature
The STIHL Inc. "Caring for Nature" seal identifies its powered products that are more environmentally conscious, producing zero or low exhaust emissions. STIHL Inc. defines "low exhaust emissions" as being cleaner than EPA and/or CARB exhaust emission standards.

Long-life Air Filtration System
The long-life air filtration system helps reduce the need for frequent filter cleanings.

STIHL QuickStop® Auger Brake
This braking system is designed to stop the bit from digging when the auger hits a hard underground impediment. In addition, the STIHL QuickStop® drill brake acts to stop backwards rotation. A jammed drill bit can simply be unscrewed from the borehole.

Hip Pad
The hip pad is positioned close to the body or leg of the operator during use for more comfortable operation.

Vibration-Dampening System
This advanced vibration-dampening frame increases user comfort and helps reduce operator fatigue, especially when used over long periods of time.