{"id":4275869548679,"title":"Stihl FC 111 Straight Shaft Edger","handle":"stihl-fc-111-straight-shaft-edger","description":"\u003cp\u003e\u003cstrong\u003eOur most powerful extensive-use edger, with 10% more engine power than the FC 96.\u003c\/strong\u003e\u003c\/p\u003e\n\u003cp\u003eBring your A game to any landscaping job with the STIHL FC 111 edger. With its large 710 cc fuel tank and low-emission engine, this professional edger delivers 30% longer run times than the FC 110. It features a vertical pleated paper air filter with larger surface area for better filtration, extended service intervals and increased product life. In addition, get to the job faster with the easy three-step starting procedure. With its semi-automatic choke lever and one-touch stop, this edger is ideal for the demanding professional landscaper's edging tasks. Walking the line has never been easier.\u003c\/p\u003e\n\u003c!-- TABS --\u003e\n\u003ch5\u003eSpecifications\u003c\/h5\u003e\n\u003ctable class=\"technical_data\"\u003e\n \u003ctbody\u003e\n \u003ctr class=\"psHeader\"\u003e\n \u003ctd colspan=\"2\"\u003e\n \u003cspan\u003eFC 111 Specifications - Professional Use\u003c\/span\u003e\n \u003c\/td\u003e\n \u003c\/tr\u003e\n \u003ctr\u003e\n \u003ctd class=\"col1\"\u003eDISPLACEMENT\n \u003c\/td\u003e\n \u003ctd class=\"col2\"\u003e31.4 cc (1.9 cu. in.)\n \u003c\/td\u003e\n \u003c\/tr\u003e\n \u003ctr class=\"odd\"\u003e\n \u003ctd class=\"col1\"\u003eENGINE POWER\n \u003c\/td\u003e\n \u003ctd class=\"col2\"\u003e1.05 kW (1.4 bhp)\n \u003c\/td\u003e\n \u003c\/tr\u003e\n \u003ctr\u003e\n \u003ctd class=\"col1\"\u003eFUEL CAPACITY\n \u003c\/td\u003e\n \u003ctd class=\"col2\"\u003e710 cc (24.0 oz.)\n \u003c\/td\u003e\n \u003c\/tr\u003e\n \u003ctr class=\"odd\"\u003e\n \u003ctd class=\"col1\"\u003eBLADE SIZE\n \u003c\/td\u003e\n \u003ctd class=\"col2\"\u003e20.3 cm (8.0 in.)\n \u003c\/td\u003e\n \u003c\/tr\u003e\n \u003ctr\u003e\n \u003ctd class=\"col1\"\u003eARBOR SIZE\n \u003c\/td\u003e\n \u003ctd class=\"col2\"\u003e25.4 mm (1.0 in.)\n \u003c\/td\u003e\n \u003c\/tr\u003e\n \u003ctr class=\"odd\"\u003e\n \u003ctd class=\"col1\"\u003eGEAR RATIO AND BLADE SPEED\n \u003c\/td\u003e\n \u003ctd class=\"col2\"\u003e1:2.09 4,800 rpm\n \u003c\/td\u003e\n \u003c\/tr\u003e\n \u003ctr\u003e\n \u003ctd class=\"col1\"\u003ePOWER SOURCE\n \u003c\/td\u003e\n \u003ctd class=\"col2\"\u003egas\n \u003c\/td\u003e\n \u003c\/tr\u003e\n \u003ctr class=\"odd\"\u003e\n \u003ctd class=\"col1\"\u003eWEIGHT*\n \u003c\/td\u003e\n \u003ctd class=\"col2\"\u003e6.2 kg (13.7 lbs.)\n \u003c\/td\u003e\n \u003c\/tr\u003e\n \u003ctr class=\"psFooter\"\u003e\n \u003ctd colspan=\"2\"\u003e\n *Dry weight. \n\n \u003c\/td\u003e\n \u003c\/tr\u003e\n \u003c\/tbody\u003e\n \u003c\/table\u003e\n\u003ch5\u003eFeatures\u003c\/h5\u003e\n\u003cul class=\"configuration_list hide5\"\u003e\n \u003cli\u003e\n \u003cdiv\u003e\n \u003cp\u003e\n \n\t\t\u003cb\u003eStop Switch\u003c\/b\u003e\n\t\t\u003cbr\u003e\nWith the Stop Switch, the equipment's ignition is always ready for starting. Products with this feature shut off easily by pressing and holding down the switch. When the switch is released, it returns to the start position automatically, reducing the number of steps needed to start the product.\n\n \u003c\/p\u003e\n \u003c\/div\u003e\n \u003c\/li\u003e\n \u003cli\u003e\n \u003cdiv\u003e\n \u003cp\u003e\n \u003cstrong\u003eBuilt in the USA\u003c\/strong\u003e\u003cbr\u003e\nIndicates products that are built in the United States from domestic and foreign parts and components.\n \u003c\/p\u003e\n \u003cp class=\"nofloat\"\u003e\n \u003ca class=\"orange_arrow\" href=\"https:\/\/www.stihlusa.com\/real-people-stihl-people\/build-it\/\"\u003eMore information\u003c\/a\u003e\n \u003c\/p\u003e\n \u003c\/div\u003e\n \u003c\/li\u003e\n \u003cli\u003e\n \u003cdiv\u003e\n \u003cp\u003e\n \u003cstrong\u003eReduced-Emission Engine Technology - Caring for Nature\u003c\/strong\u003e\n\u003cbr\u003e\nThe STIHL Inc. "Caring for Nature" seal identifies its powered products that are more environmentally conscious, producing zero or low exhaust emissions. STIHL Inc. defines "low exhaust emissions" as being cleaner than EPA and\/or CARB exhaust emission standards.\n \u003c\/p\u003e\n \u003cp class=\"nofloat\"\u003e\n \u003ca class=\"orange_arrow\" href=\"https:\/\/www.stihlusa.com\/products\/technology\/the-road-to-green-is-orange\/\"\u003eMore information\u003c\/a\u003e\n \u003c\/p\u003e\n \u003c\/div\u003e\n \u003c\/li\u003e\n \u003cli\u003e\n \u003cdiv\u003e\n \u003cp\u003e\n \n\t\t\u003cb\u003eSkid Plate\u003c\/b\u003e\n\t\t\u003cbr\u003e\nAll STIHL edgers come equipped with a skid plate to protect the gearbox during use.\n\n \u003c\/p\u003e\n \u003c\/div\u003e\n \u003c\/li\u003e\n \u003cli\u003e\n \u003cdiv\u003e\n \u003cp\u003e\n \n\t\t\u003cb\u003e\"Open\" Guard Design\u003c\/b\u003e\n\t\t\u003cbr\u003e\nThe professional "open" guard design helps minimize clogging, allowing for more efficient cutting.\n\n \u003c\/p\u003e\n \u003c\/div\u003e\n \u003c\/li\u003e\n \u003c\/ul\u003e\n\u003c!-- \/TABS --\u003e","published_at":"2019-10-25T00:01:36-04:00","created_at":"2019-10-25T01:25:10-04:00","vendor":"Stihl","type":"","tags":["Disable_Shipping","Series_FC - Edger","Stihl","Wholegood"],"price":49995,"price_min":49995,"price_max":49995,"available":false,"price_varies":false,"compare_at_price":null,"compare_at_price_min":0,"compare_at_price_max":0,"compare_at_price_varies":false,"variants":[{"id":30755242770567,"title":"Default Title","option1":"Default Title","option2":null,"option3":null,"sku":"FC 111","requires_shipping":true,"taxable":true,"featured_image":null,"available":false,"name":"Stihl FC 111 Straight Shaft Edger","public_title":null,"options":["Default Title"],"price":49995,"weight":0,"compare_at_price":null,"inventory_management":"shopify","barcode":"","requires_selling_plan":false,"selling_plan_allocations":[]}],"images":["\/\/cdn.shopify.com\/s\/files\/1\/0081\/1669\/9202\/products\/fc111.png?v=1571981121"],"featured_image":"\/\/cdn.shopify.com\/s\/files\/1\/0081\/1669\/9202\/products\/fc111.png?v=1571981121","options":["Title"],"media":[{"alt":null,"id":5333317222535,"position":1,"preview_image":{"aspect_ratio":0.548,"height":699,"width":383,"src":"https:\/\/cdn.shopify.com\/s\/files\/1\/0081\/1669\/9202\/products\/fc111.png?v=1571981121"},"aspect_ratio":0.548,"height":699,"media_type":"image","src":"https:\/\/cdn.shopify.com\/s\/files\/1\/0081\/1669\/9202\/products\/fc111.png?v=1571981121","width":383}],"requires_selling_plan":false,"selling_plan_groups":[],"content":"\u003cp\u003e\u003cstrong\u003eOur most powerful extensive-use edger, with 10% more engine power than the FC 96.\u003c\/strong\u003e\u003c\/p\u003e\n\u003cp\u003eBring your A game to any landscaping job with the STIHL FC 111 edger. With its large 710 cc fuel tank and low-emission engine, this professional edger delivers 30% longer run times than the FC 110. It features a vertical pleated paper air filter with larger surface area for better filtration, extended service intervals and increased product life. In addition, get to the job faster with the easy three-step starting procedure. With its semi-automatic choke lever and one-touch stop, this edger is ideal for the demanding professional landscaper's edging tasks. Walking the line has never been easier.\u003c\/p\u003e\n\u003c!-- TABS --\u003e\n\u003ch5\u003eSpecifications\u003c\/h5\u003e\n\u003ctable class=\"technical_data\"\u003e\n \u003ctbody\u003e\n \u003ctr class=\"psHeader\"\u003e\n \u003ctd colspan=\"2\"\u003e\n \u003cspan\u003eFC 111 Specifications - Professional Use\u003c\/span\u003e\n \u003c\/td\u003e\n \u003c\/tr\u003e\n \u003ctr\u003e\n \u003ctd class=\"col1\"\u003eDISPLACEMENT\n \u003c\/td\u003e\n \u003ctd class=\"col2\"\u003e31.4 cc (1.9 cu. in.)\n \u003c\/td\u003e\n \u003c\/tr\u003e\n \u003ctr class=\"odd\"\u003e\n \u003ctd class=\"col1\"\u003eENGINE POWER\n \u003c\/td\u003e\n \u003ctd class=\"col2\"\u003e1.05 kW (1.4 bhp)\n \u003c\/td\u003e\n \u003c\/tr\u003e\n \u003ctr\u003e\n \u003ctd class=\"col1\"\u003eFUEL CAPACITY\n \u003c\/td\u003e\n \u003ctd class=\"col2\"\u003e710 cc (24.0 oz.)\n \u003c\/td\u003e\n \u003c\/tr\u003e\n \u003ctr class=\"odd\"\u003e\n \u003ctd class=\"col1\"\u003eBLADE SIZE\n \u003c\/td\u003e\n \u003ctd class=\"col2\"\u003e20.3 cm (8.0 in.)\n \u003c\/td\u003e\n \u003c\/tr\u003e\n \u003ctr\u003e\n \u003ctd class=\"col1\"\u003eARBOR SIZE\n \u003c\/td\u003e\n \u003ctd class=\"col2\"\u003e25.4 mm (1.0 in.)\n \u003c\/td\u003e\n \u003c\/tr\u003e\n \u003ctr class=\"odd\"\u003e\n \u003ctd class=\"col1\"\u003eGEAR RATIO AND BLADE SPEED\n \u003c\/td\u003e\n \u003ctd class=\"col2\"\u003e1:2.09 4,800 rpm\n \u003c\/td\u003e\n \u003c\/tr\u003e\n \u003ctr\u003e\n \u003ctd class=\"col1\"\u003ePOWER SOURCE\n \u003c\/td\u003e\n \u003ctd class=\"col2\"\u003egas\n \u003c\/td\u003e\n \u003c\/tr\u003e\n \u003ctr class=\"odd\"\u003e\n \u003ctd class=\"col1\"\u003eWEIGHT*\n \u003c\/td\u003e\n \u003ctd class=\"col2\"\u003e6.2 kg (13.7 lbs.)\n \u003c\/td\u003e\n \u003c\/tr\u003e\n \u003ctr class=\"psFooter\"\u003e\n \u003ctd colspan=\"2\"\u003e\n *Dry weight. \n\n \u003c\/td\u003e\n \u003c\/tr\u003e\n \u003c\/tbody\u003e\n \u003c\/table\u003e\n\u003ch5\u003eFeatures\u003c\/h5\u003e\n\u003cul class=\"configuration_list hide5\"\u003e\n \u003cli\u003e\n \u003cdiv\u003e\n \u003cp\u003e\n \n\t\t\u003cb\u003eStop Switch\u003c\/b\u003e\n\t\t\u003cbr\u003e\nWith the Stop Switch, the equipment's ignition is always ready for starting. Products with this feature shut off easily by pressing and holding down the switch. When the switch is released, it returns to the start position automatically, reducing the number of steps needed to start the product.\n\n \u003c\/p\u003e\n \u003c\/div\u003e\n \u003c\/li\u003e\n \u003cli\u003e\n \u003cdiv\u003e\n \u003cp\u003e\n \u003cstrong\u003eBuilt in the USA\u003c\/strong\u003e\u003cbr\u003e\nIndicates products that are built in the United States from domestic and foreign parts and components.\n \u003c\/p\u003e\n \u003cp class=\"nofloat\"\u003e\n \u003ca class=\"orange_arrow\" href=\"https:\/\/www.stihlusa.com\/real-people-stihl-people\/build-it\/\"\u003eMore information\u003c\/a\u003e\n \u003c\/p\u003e\n \u003c\/div\u003e\n \u003c\/li\u003e\n \u003cli\u003e\n \u003cdiv\u003e\n \u003cp\u003e\n \u003cstrong\u003eReduced-Emission Engine Technology - Caring for Nature\u003c\/strong\u003e\n\u003cbr\u003e\nThe STIHL Inc. "Caring for Nature" seal identifies its powered products that are more environmentally conscious, producing zero or low exhaust emissions. STIHL Inc. defines "low exhaust emissions" as being cleaner than EPA and\/or CARB exhaust emission standards.\n \u003c\/p\u003e\n \u003cp class=\"nofloat\"\u003e\n \u003ca class=\"orange_arrow\" href=\"https:\/\/www.stihlusa.com\/products\/technology\/the-road-to-green-is-orange\/\"\u003eMore information\u003c\/a\u003e\n \u003c\/p\u003e\n \u003c\/div\u003e\n \u003c\/li\u003e\n \u003cli\u003e\n \u003cdiv\u003e\n \u003cp\u003e\n \n\t\t\u003cb\u003eSkid Plate\u003c\/b\u003e\n\t\t\u003cbr\u003e\nAll STIHL edgers come equipped with a skid plate to protect the gearbox during use.\n\n \u003c\/p\u003e\n \u003c\/div\u003e\n \u003c\/li\u003e\n \u003cli\u003e\n \u003cdiv\u003e\n \u003cp\u003e\n \n\t\t\u003cb\u003e\"Open\" Guard Design\u003c\/b\u003e\n\t\t\u003cbr\u003e\nThe professional "open" guard design helps minimize clogging, allowing for more efficient cutting.\n\n \u003c\/p\u003e\n \u003c\/div\u003e\n \u003c\/li\u003e\n \u003c\/ul\u003e\n\u003c!-- \/TABS --\u003e"}
Stihl FC 111 Straight Shaft Edger
Stihl FC 111 Straight Shaft Edger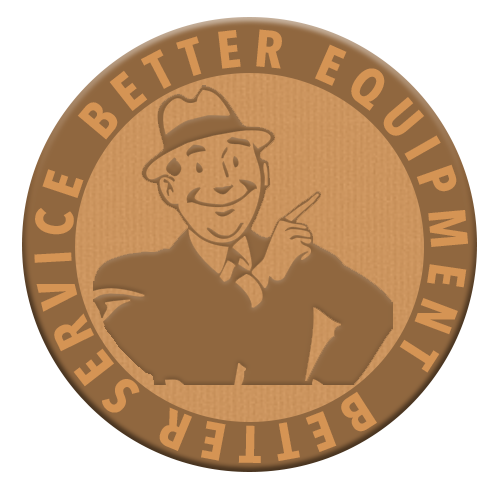 Our Promise to You
No matter how you shop with us, whether it's in store at our Winter Garden or Clermont locations or online. We promise a consistent service experience that aims to exceed your expectations. We want you to have a mower you love and a service shop you trust.
Set-up, Registration and Local Delivery by a trained team member
Pick-up & Delivery for service and warranty repair
7 Day - Love it or Exchange it guarantee. Sometimes we all make mistakes, we'll make it painless to switch
FC 111 Specifications - Professional Use

DISPLACEMENT
31.4 cc (1.9 cu. in.)
ENGINE POWER
1.05 kW (1.4 bhp)
FUEL CAPACITY
710 cc (24.0 oz.)
BLADE SIZE
20.3 cm (8.0 in.)
ARBOR SIZE
25.4 mm (1.0 in.)
GEAR RATIO AND BLADE SPEED
1:2.09 4,800 rpm
POWER SOURCE
gas
WEIGHT*
6.2 kg (13.7 lbs.)
*Dry weight.
Stop Switch
With the Stop Switch, the equipment's ignition is always ready for starting. Products with this feature shut off easily by pressing and holding down the switch. When the switch is released, it returns to the start position automatically, reducing the number of steps needed to start the product.

Built in the USA
Indicates products that are built in the United States from domestic and foreign parts and components.

Reduced-Emission Engine Technology - Caring for Nature
The STIHL Inc. "Caring for Nature" seal identifies its powered products that are more environmentally conscious, producing zero or low exhaust emissions. STIHL Inc. defines "low exhaust emissions" as being cleaner than EPA and/or CARB exhaust emission standards.

Skid Plate
All STIHL edgers come equipped with a skid plate to protect the gearbox during use.

"Open" Guard Design
The professional "open" guard design helps minimize clogging, allowing for more efficient cutting.