{"id":4275868500103,"title":"Stihl FC 56 C-E Edger","handle":"stihl-fc-56-c-e-edger","description":"\u003cp\u003e\u003cstrong\u003eThis lightweight edger is ideal for use around the home and features Easy2Start™ technology.\u003c\/strong\u003e\u003c\/p\u003e\n\u003cp\u003eGive your home that professionally landscaped look with the STIHL FC 56 C-E edger. With its fuel-efficient, low-emission STIHL engine, this edger powers through curbside annoyances like overgrown grass, thick weeds and compacted soil. And thanks to its semi-automatic choke lever and Easy2Start™ system, starting the edger is easy – gently pull the cord and start defining your outdoor spaces. Its adjustable depth wheel even lets you select different cutting depths, so you can give your walkways, driveways and areas of your property the perfect amount of definition.\u003c\/p\u003e\n\u003c!-- TABS --\u003e\n\u003ch5\u003eSpecifications\u003c\/h5\u003e\n\u003ctable class=\"technical_data\"\u003e\n \u003ctbody\u003e\n \u003ctr class=\"psHeader\"\u003e\n \u003ctd colspan=\"2\"\u003e\n \u003cspan\u003eFC 56 C-E Specifications - Occasional Use\u003c\/span\u003e\n \u003c\/td\u003e\n \u003c\/tr\u003e\n \u003ctr\u003e\n \u003ctd class=\"col1\"\u003eDISPLACEMENT\n \u003c\/td\u003e\n \u003ctd class=\"col2\"\u003e27.2 cc (1.66 cu. in.)\t\t\t\n \u003c\/td\u003e\n \u003c\/tr\u003e\n \u003ctr class=\"odd\"\u003e\n \u003ctd class=\"col1\"\u003eENGINE POWER\n \u003c\/td\u003e\n \u003ctd class=\"col2\"\u003e0.8 kW (1.07 bhp)\n \u003c\/td\u003e\n \u003c\/tr\u003e\n \u003ctr\u003e\n \u003ctd class=\"col1\"\u003eFUEL CAPACITY\n \u003c\/td\u003e\n \u003ctd class=\"col2\"\u003e340 cc (11.5 oz.)\t\t\t\n \u003c\/td\u003e\n \u003c\/tr\u003e\n \u003ctr class=\"odd\"\u003e\n \u003ctd class=\"col1\"\u003eBLADE SIZE\n \u003c\/td\u003e\n \u003ctd class=\"col2\"\u003e20.3 cm (8.0 in.)\t\t\t\n \u003c\/td\u003e\n \u003c\/tr\u003e\n \u003ctr\u003e\n \u003ctd class=\"col1\"\u003eARBOR SIZE\n \u003c\/td\u003e\n \u003ctd class=\"col2\"\u003e25.4 mm (1.0 in.)\n \u003c\/td\u003e\n \u003c\/tr\u003e\n \u003ctr class=\"odd\"\u003e\n \u003ctd class=\"col1\"\u003eGEAR RATIO AND BLADE SPEED\n \u003c\/td\u003e\n \u003ctd class=\"col2\"\u003e1:1.24 8,300 rpm\t\t\n \u003c\/td\u003e\n \u003c\/tr\u003e\n \u003ctr\u003e\n \u003ctd class=\"col1\"\u003ePOWER SOURCE\n \u003c\/td\u003e\n \u003ctd class=\"col2\"\u003eGas\n \u003c\/td\u003e\n \u003c\/tr\u003e\n \u003ctr class=\"odd\"\u003e\n \u003ctd class=\"col1\"\u003eWEIGHT*\n \u003c\/td\u003e\n \u003ctd class=\"col2\"\u003e6.1 kg (13.5 lbs.)\n \u003c\/td\u003e\n \u003c\/tr\u003e\n \u003ctr class=\"psFooter\"\u003e\n \u003ctd colspan=\"2\"\u003e\n *Dry weight.\n\n \u003c\/td\u003e\n \u003c\/tr\u003e\n \u003c\/tbody\u003e\n \u003c\/table\u003e\n\u003ch5\u003eFeatures\u003c\/h5\u003e\n\u003cul class=\"configuration_list hide5\"\u003e\n \u003cli\u003e\n \u003cdiv\u003e\n \u003cp\u003e\n \n\t\t\u003cb\u003e\"Open\" Guard Design\u003c\/b\u003e\n\t\t\u003cbr\u003e\nThe professional "open" guard design helps minimize clogging, allowing for more efficient cutting.\n\n \u003c\/p\u003e\n \u003c\/div\u003e\n \u003c\/li\u003e\n \u003cli\u003e\n \u003cdiv\u003e\n \u003cp\u003e\n \u003cstrong\u003eBuilt in the USA\u003c\/strong\u003e\u003cbr\u003e\nIndicates products that are built in the United States from domestic and foreign parts and components.\n \u003c\/p\u003e\n \u003cp class=\"nofloat\"\u003e\n \u003ca class=\"orange_arrow\" href=\"https:\/\/www.stihlusa.com\/real-people-stihl-people\/build-it\/\"\u003eMore information\u003c\/a\u003e\n \u003c\/p\u003e\n \u003c\/div\u003e\n \u003c\/li\u003e\n \u003cli\u003e\n \u003cdiv\u003e\n \u003cp\u003e\n \u003cstrong\u003eReduced-Emission Engine Technology - Caring for Nature\u003c\/strong\u003e\n\u003cbr\u003e\nThe STIHL Inc. "Caring for Nature" seal identifies its powered products that are more environmentally conscious, producing zero or low exhaust emissions. STIHL Inc. defines "low exhaust emissions" as being cleaner than EPA and\/or CARB exhaust emission standards.\n \u003c\/p\u003e\n \u003cp class=\"nofloat\"\u003e\n \u003ca class=\"orange_arrow\" href=\"https:\/\/www.stihlusa.com\/products\/technology\/the-road-to-green-is-orange\/\"\u003eMore information\u003c\/a\u003e\n \u003c\/p\u003e\n \u003c\/div\u003e\n \u003c\/li\u003e\n \u003cli\u003e\n \u003cdiv\u003e\n \u003cp\u003e\n \n\t\t\u003cb\u003eSkid Plate\u003c\/b\u003e\n\t\t\u003cbr\u003e\nAll STIHL edgers come equipped with a skid plate to protect the gearbox during use.\n\n \u003c\/p\u003e\n \u003c\/div\u003e\n \u003c\/li\u003e\n \u003cli\u003e\n \u003cdiv\u003e\n \u003cp\u003e\n \n\t\t\u003cb\u003eAdjustable Depth\nWheel\u003c\/b\u003e\n\t\t\u003cbr\u003eThe feature allows the user to easily adjust the wheel to the desired cutting depth for creating precision cuts. \n \u003c\/p\u003e\n \u003c\/div\u003e\n \u003c\/li\u003e\n \u003cli\u003e\n \u003cdiv\u003e\n \u003cp\u003e\n \n\t\t\u003cb\u003eSTIHL Easy2Start™\u003c\/b\u003e\n\t\t\u003cbr\u003eThe STIHL Easy2Start™ system makes starting STIHL outdoor power tools almost effortless, eliminating the need for a strong pull of the starting cord. This advanced starting system is designed to make starting STIHL products fast and easy. The specific system may vary by model, but in each case, a quick pull overcomes the engine's compression to minimize the strength and effort required to start. Available on selected products.\n \u003c\/p\u003e\n \u003c\/div\u003e\n \u003c\/li\u003e\n \u003cli\u003e\n \u003cdiv\u003e\n \u003cp\u003e\n \n\t\t\u003cb\u003eStop Switch\u003c\/b\u003e\n\t\t\u003cbr\u003e\nWith the Stop Switch, the equipment's ignition is always ready for starting. Products with this feature shut off easily by pressing and holding down the switch. When the switch is released, it returns to the start position automatically, reducing the number of steps needed to start the product.\n\n \u003c\/p\u003e\n \u003c\/div\u003e\n \u003c\/li\u003e\n \u003c\/ul\u003e\n\u003c!-- \/TABS --\u003e","published_at":"2019-10-25T00:01:36-04:00","created_at":"2019-10-25T01:18:13-04:00","vendor":"Stihl","type":"","tags":["Disable_Shipping","Series_FC - Edger","Stihl","Wholegood"],"price":25999,"price_min":25999,"price_max":25999,"available":true,"price_varies":false,"compare_at_price":null,"compare_at_price_min":0,"compare_at_price_max":0,"compare_at_price_varies":false,"variants":[{"id":30755234447495,"title":"Default Title","option1":"Default Title","option2":null,"option3":null,"sku":"FC56CE","requires_shipping":true,"taxable":true,"featured_image":null,"available":true,"name":"Stihl FC 56 C-E Edger","public_title":null,"options":["Default Title"],"price":25999,"weight":0,"compare_at_price":null,"inventory_management":"shopify","barcode":"","requires_selling_plan":false,"selling_plan_allocations":[]}],"images":["\/\/cdn.shopify.com\/s\/files\/1\/0081\/1669\/9202\/products\/fc56ce.png?v=1571980707"],"featured_image":"\/\/cdn.shopify.com\/s\/files\/1\/0081\/1669\/9202\/products\/fc56ce.png?v=1571980707","options":["Title"],"media":[{"alt":null,"id":5333307555975,"position":1,"preview_image":{"aspect_ratio":0.637,"height":699,"width":445,"src":"https:\/\/cdn.shopify.com\/s\/files\/1\/0081\/1669\/9202\/products\/fc56ce.png?v=1571980707"},"aspect_ratio":0.637,"height":699,"media_type":"image","src":"https:\/\/cdn.shopify.com\/s\/files\/1\/0081\/1669\/9202\/products\/fc56ce.png?v=1571980707","width":445}],"requires_selling_plan":false,"selling_plan_groups":[],"content":"\u003cp\u003e\u003cstrong\u003eThis lightweight edger is ideal for use around the home and features Easy2Start™ technology.\u003c\/strong\u003e\u003c\/p\u003e\n\u003cp\u003eGive your home that professionally landscaped look with the STIHL FC 56 C-E edger. With its fuel-efficient, low-emission STIHL engine, this edger powers through curbside annoyances like overgrown grass, thick weeds and compacted soil. And thanks to its semi-automatic choke lever and Easy2Start™ system, starting the edger is easy – gently pull the cord and start defining your outdoor spaces. Its adjustable depth wheel even lets you select different cutting depths, so you can give your walkways, driveways and areas of your property the perfect amount of definition.\u003c\/p\u003e\n\u003c!-- TABS --\u003e\n\u003ch5\u003eSpecifications\u003c\/h5\u003e\n\u003ctable class=\"technical_data\"\u003e\n \u003ctbody\u003e\n \u003ctr class=\"psHeader\"\u003e\n \u003ctd colspan=\"2\"\u003e\n \u003cspan\u003eFC 56 C-E Specifications - Occasional Use\u003c\/span\u003e\n \u003c\/td\u003e\n \u003c\/tr\u003e\n \u003ctr\u003e\n \u003ctd class=\"col1\"\u003eDISPLACEMENT\n \u003c\/td\u003e\n \u003ctd class=\"col2\"\u003e27.2 cc (1.66 cu. in.)\t\t\t\n \u003c\/td\u003e\n \u003c\/tr\u003e\n \u003ctr class=\"odd\"\u003e\n \u003ctd class=\"col1\"\u003eENGINE POWER\n \u003c\/td\u003e\n \u003ctd class=\"col2\"\u003e0.8 kW (1.07 bhp)\n \u003c\/td\u003e\n \u003c\/tr\u003e\n \u003ctr\u003e\n \u003ctd class=\"col1\"\u003eFUEL CAPACITY\n \u003c\/td\u003e\n \u003ctd class=\"col2\"\u003e340 cc (11.5 oz.)\t\t\t\n \u003c\/td\u003e\n \u003c\/tr\u003e\n \u003ctr class=\"odd\"\u003e\n \u003ctd class=\"col1\"\u003eBLADE SIZE\n \u003c\/td\u003e\n \u003ctd class=\"col2\"\u003e20.3 cm (8.0 in.)\t\t\t\n \u003c\/td\u003e\n \u003c\/tr\u003e\n \u003ctr\u003e\n \u003ctd class=\"col1\"\u003eARBOR SIZE\n \u003c\/td\u003e\n \u003ctd class=\"col2\"\u003e25.4 mm (1.0 in.)\n \u003c\/td\u003e\n \u003c\/tr\u003e\n \u003ctr class=\"odd\"\u003e\n \u003ctd class=\"col1\"\u003eGEAR RATIO AND BLADE SPEED\n \u003c\/td\u003e\n \u003ctd class=\"col2\"\u003e1:1.24 8,300 rpm\t\t\n \u003c\/td\u003e\n \u003c\/tr\u003e\n \u003ctr\u003e\n \u003ctd class=\"col1\"\u003ePOWER SOURCE\n \u003c\/td\u003e\n \u003ctd class=\"col2\"\u003eGas\n \u003c\/td\u003e\n \u003c\/tr\u003e\n \u003ctr class=\"odd\"\u003e\n \u003ctd class=\"col1\"\u003eWEIGHT*\n \u003c\/td\u003e\n \u003ctd class=\"col2\"\u003e6.1 kg (13.5 lbs.)\n \u003c\/td\u003e\n \u003c\/tr\u003e\n \u003ctr class=\"psFooter\"\u003e\n \u003ctd colspan=\"2\"\u003e\n *Dry weight.\n\n \u003c\/td\u003e\n \u003c\/tr\u003e\n \u003c\/tbody\u003e\n \u003c\/table\u003e\n\u003ch5\u003eFeatures\u003c\/h5\u003e\n\u003cul class=\"configuration_list hide5\"\u003e\n \u003cli\u003e\n \u003cdiv\u003e\n \u003cp\u003e\n \n\t\t\u003cb\u003e\"Open\" Guard Design\u003c\/b\u003e\n\t\t\u003cbr\u003e\nThe professional "open" guard design helps minimize clogging, allowing for more efficient cutting.\n\n \u003c\/p\u003e\n \u003c\/div\u003e\n \u003c\/li\u003e\n \u003cli\u003e\n \u003cdiv\u003e\n \u003cp\u003e\n \u003cstrong\u003eBuilt in the USA\u003c\/strong\u003e\u003cbr\u003e\nIndicates products that are built in the United States from domestic and foreign parts and components.\n \u003c\/p\u003e\n \u003cp class=\"nofloat\"\u003e\n \u003ca class=\"orange_arrow\" href=\"https:\/\/www.stihlusa.com\/real-people-stihl-people\/build-it\/\"\u003eMore information\u003c\/a\u003e\n \u003c\/p\u003e\n \u003c\/div\u003e\n \u003c\/li\u003e\n \u003cli\u003e\n \u003cdiv\u003e\n \u003cp\u003e\n \u003cstrong\u003eReduced-Emission Engine Technology - Caring for Nature\u003c\/strong\u003e\n\u003cbr\u003e\nThe STIHL Inc. "Caring for Nature" seal identifies its powered products that are more environmentally conscious, producing zero or low exhaust emissions. STIHL Inc. defines "low exhaust emissions" as being cleaner than EPA and\/or CARB exhaust emission standards.\n \u003c\/p\u003e\n \u003cp class=\"nofloat\"\u003e\n \u003ca class=\"orange_arrow\" href=\"https:\/\/www.stihlusa.com\/products\/technology\/the-road-to-green-is-orange\/\"\u003eMore information\u003c\/a\u003e\n \u003c\/p\u003e\n \u003c\/div\u003e\n \u003c\/li\u003e\n \u003cli\u003e\n \u003cdiv\u003e\n \u003cp\u003e\n \n\t\t\u003cb\u003eSkid Plate\u003c\/b\u003e\n\t\t\u003cbr\u003e\nAll STIHL edgers come equipped with a skid plate to protect the gearbox during use.\n\n \u003c\/p\u003e\n \u003c\/div\u003e\n \u003c\/li\u003e\n \u003cli\u003e\n \u003cdiv\u003e\n \u003cp\u003e\n \n\t\t\u003cb\u003eAdjustable Depth\nWheel\u003c\/b\u003e\n\t\t\u003cbr\u003eThe feature allows the user to easily adjust the wheel to the desired cutting depth for creating precision cuts. \n \u003c\/p\u003e\n \u003c\/div\u003e\n \u003c\/li\u003e\n \u003cli\u003e\n \u003cdiv\u003e\n \u003cp\u003e\n \n\t\t\u003cb\u003eSTIHL Easy2Start™\u003c\/b\u003e\n\t\t\u003cbr\u003eThe STIHL Easy2Start™ system makes starting STIHL outdoor power tools almost effortless, eliminating the need for a strong pull of the starting cord. This advanced starting system is designed to make starting STIHL products fast and easy. The specific system may vary by model, but in each case, a quick pull overcomes the engine's compression to minimize the strength and effort required to start. Available on selected products.\n \u003c\/p\u003e\n \u003c\/div\u003e\n \u003c\/li\u003e\n \u003cli\u003e\n \u003cdiv\u003e\n \u003cp\u003e\n \n\t\t\u003cb\u003eStop Switch\u003c\/b\u003e\n\t\t\u003cbr\u003e\nWith the Stop Switch, the equipment's ignition is always ready for starting. Products with this feature shut off easily by pressing and holding down the switch. When the switch is released, it returns to the start position automatically, reducing the number of steps needed to start the product.\n\n \u003c\/p\u003e\n \u003c\/div\u003e\n \u003c\/li\u003e\n \u003c\/ul\u003e\n\u003c!-- \/TABS --\u003e"}
Stihl FC 56 C-E Edger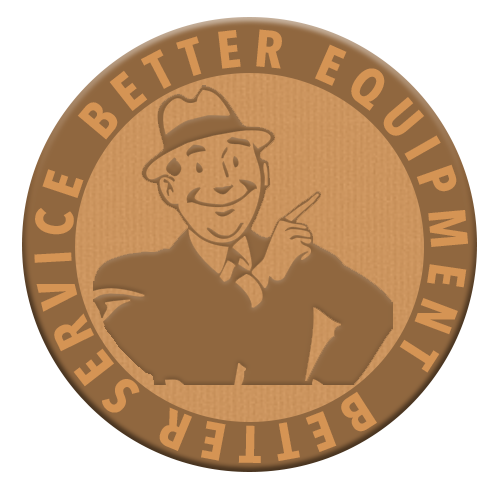 Our Promise to You
No matter how you shop with us, whether it's in store at our Winter Garden or Clermont locations or online. We promise a consistent service experience that aims to exceed your expectations. We want you to have a mower you love and a service shop you trust.
Set-up, Registration and Local Delivery by a trained team member
Pick-up & Delivery for service and warranty repair
7 Day - Love it or Exchange it guarantee. Sometimes we all make mistakes, we'll make it painless to switch
FC 56 C-E Specifications - Occasional Use

DISPLACEMENT
27.2 cc (1.66 cu. in.)
ENGINE POWER
0.8 kW (1.07 bhp)
FUEL CAPACITY
340 cc (11.5 oz.)
BLADE SIZE
20.3 cm (8.0 in.)
ARBOR SIZE
25.4 mm (1.0 in.)
GEAR RATIO AND BLADE SPEED
1:1.24 8,300 rpm
POWER SOURCE
Gas
WEIGHT*
6.1 kg (13.5 lbs.)
*Dry weight.
"Open" Guard Design
The professional "open" guard design helps minimize clogging, allowing for more efficient cutting.

Built in the USA
Indicates products that are built in the United States from domestic and foreign parts and components.

Reduced-Emission Engine Technology - Caring for Nature
The STIHL Inc. "Caring for Nature" seal identifies its powered products that are more environmentally conscious, producing zero or low exhaust emissions. STIHL Inc. defines "low exhaust emissions" as being cleaner than EPA and/or CARB exhaust emission standards.

Skid Plate
All STIHL edgers come equipped with a skid plate to protect the gearbox during use.

Adjustable Depth Wheel
The feature allows the user to easily adjust the wheel to the desired cutting depth for creating precision cuts.

STIHL Easy2Start™
The STIHL Easy2Start™ system makes starting STIHL outdoor power tools almost effortless, eliminating the need for a strong pull of the starting cord. This advanced starting system is designed to make starting STIHL products fast and easy. The specific system may vary by model, but in each case, a quick pull overcomes the engine's compression to minimize the strength and effort required to start. Available on selected products.

Stop Switch
With the Stop Switch, the equipment's ignition is always ready for starting. Products with this feature shut off easily by pressing and holding down the switch. When the switch is released, it returns to the start position automatically, reducing the number of steps needed to start the product.