{"id":4276195917959,"title":"Stihl FS 50 C-E String Trimmer with Easy2Start™","handle":"stihl-fs-50-c-e-string-trimmer-with-easy2start™","description":"\u003cp\u003e\u003cstrong\u003eA fuel-efficient, low-emission trimmer with Easy2Start™ and an elongated shaft for taller users.\u003c\/strong\u003e\u003c\/p\u003e\n\u003cp\u003eThe STIHL FS 50 C-E is a lightweight trimmer that doesn't skimp on the features. This grass trimmer features a dependable, low-emission engine that is 20% more fuel efficient than our previous model (FS 46). It also features Easy2Start™ technology for quick, smooth starts, as well as our TapAction™, AutoCut® C 5-2 cutting head for faster line reloads. Combined with a longer shaft for tall users, this trimmer stands head and shoulders above the competition.\u003c\/p\u003e\n\u003c!-- TABS --\u003e\n\u003ch5\u003eSpecifications\u003c\/h5\u003e\n\u003ctable class=\"technical_data\"\u003e\n \u003ctbody\u003e\n \u003ctr class=\"psHeader\"\u003e\n \u003ctd colspan=\"2\"\u003e\n \u003cspan\u003eFS 50 C-E Specifications\u003c\/span\u003e\n \u003c\/td\u003e\n \u003c\/tr\u003e\n \u003ctr\u003e\n \u003ctd class=\"col1\"\u003eDISPLACEMENT\n \u003c\/td\u003e\n \u003ctd class=\"col2\"\u003e27.2 cc (1.66 cu. in.)\n \u003c\/td\u003e\n \u003c\/tr\u003e\n \u003ctr class=\"odd\"\u003e\n \u003ctd class=\"col1\"\u003eENGINE POWER\n \u003c\/td\u003e\n \u003ctd class=\"col2\"\u003e0.8 kW (1.07 bhp)\n \u003c\/td\u003e\n \u003c\/tr\u003e\n \u003ctr\u003e\n \u003ctd class=\"col1\"\u003eWEIGHT*\n \u003c\/td\u003e\n \u003ctd class=\"col2\"\u003e4.6 kg (10.1 lbs.)\n \u003c\/td\u003e\n \u003c\/tr\u003e\n \u003ctr class=\"odd\"\u003e\n \u003ctd class=\"col1\"\u003eFUEL CAPACITY\n \u003c\/td\u003e\n \u003ctd class=\"col2\"\u003e340 cc (11.5 oz.)\n \u003c\/td\u003e\n \u003c\/tr\u003e\n \u003ctr\u003e\n \u003ctd class=\"col1\"\u003eCUTTING SWATH\n \u003c\/td\u003e\n \u003ctd class=\"col2\"\u003e16.5\"\n \u003c\/td\u003e\n \u003c\/tr\u003e\n \u003ctr class=\"odd\"\u003e\n \u003ctd class=\"col1\"\u003ePOWER SOURCE\n \u003c\/td\u003e\n \u003ctd class=\"col2\"\u003eGas\n \u003c\/td\u003e\n \u003c\/tr\u003e\n \u003ctr class=\"psFooter\"\u003e\n \u003ctd colspan=\"2\"\u003e\n *Weight without cutting attachment or deflector.\n\n \u003c\/td\u003e\n \u003c\/tr\u003e\n \u003c\/tbody\u003e\n \u003c\/table\u003e\n\u003ch5\u003eFeatures\u003c\/h5\u003e\n\u003cul class=\"configuration_list hide5\"\u003e\n \u003cli\u003e\n \u003cdiv\u003e\n \u003cp\u003e\n \n\t\t\u003cb\u003eAdjustable front handle\u003c\/b\u003e\n\t\t\u003cbr\u003eThe front handle is easily adjustable (360-degree rotation) for comfort.\u003cbr\u003e\n \u003c\/p\u003e\n \u003c\/div\u003e\n \u003c\/li\u003e\n \u003cli\u003e\n \u003cdiv\u003e\n \u003cp\u003e\n \u003cb\u003eConvenient throttle\/start\/run\/stop controls built into the handle for easy operation.\u003c\/b\u003e\n \u003c\/p\u003e\n \u003c\/div\u003e\n \u003c\/li\u003e\n \u003cli\u003e\n \u003cdiv\u003e\n \u003cp\u003e\n \n\t\t\u003cb\u003eSimplified Starting Procedure\u003c\/b\u003e\n\t\t\u003cbr\u003eTo get started, simply pump the fuel primer, set the choke and pull the starter cord. The built-in stop switch allows the user to turn off the engine with a simple press of the button. When the engine is off, the throttle lock automatically returns to the "start" setting. Your power tool will be ready to be started when you're ready to get back to work. \u003c!--See it in action html--\u003e\u003cbr\u003e\u003cbr\u003e\u003ca class=\"orange_arrow\" href=\"https:\/\/www.youtube.com\/embed\/7YATXHkol80?modestbranding=1\u0026amp;rel=0\u0026amp;showinfo=0\u0026amp;wmode=opaque\u0026amp;autoplay=1\" target=\"_self\"\u003eSee it in action!\u003c\/a\u003e\u003c!--See it in action html--\u003e\n \u003c\/p\u003e\n \u003c\/div\u003e\n \u003c\/li\u003e\n \u003cli\u003e\n \u003cdiv\u003e\n \u003cp\u003e\n \n\t\t\u003cb\u003eFully Lined Drive Shaft\u003c\/b\u003e\n\t\t\u003cbr\u003eProvides smooth operation and less vibration.\n \u003c\/p\u003e\n \u003c\/div\u003e\n \u003c\/li\u003e\n \u003cli\u003e\n \u003cdiv\u003e\n \u003cp\u003e\n \n\t\t\u003cb\u003eHigh Tech Polymer Housing\u003c\/b\u003e\n\t\t\u003cbr\u003eHousings are lightweight, withstand greater impact and are corrosion-resistant.\n \u003c\/p\u003e\n \u003c\/div\u003e\n \u003c\/li\u003e\n \u003cli\u003e\n \u003cdiv\u003e\n \u003cp\u003e\n \n\t\t\u003cb\u003eProtected Choke Lever\/Knob\u003c\/b\u003e\n\t\t\u003cbr\u003eHelps prevent damage.\n \u003c\/p\u003e\n \u003c\/div\u003e\n \u003c\/li\u003e\n \u003cli\u003e\n \u003cdiv\u003e\n \u003cp\u003e\n \n\t\t\u003cb\u003eThrottle Trigger Interlock\u003c\/b\u003e\n\t\t\u003cbr\u003eMust be depressed before the trigger can be activated.\n \u003c\/p\u003e\n \u003c\/div\u003e\n \u003c\/li\u003e\n \u003cli\u003e\n \u003cdiv\u003e\n \u003cp\u003e\n \n\t\t\u003cb\u003eAir Filter Cover\u003c\/b\u003e\n\t\t\u003cbr\u003eEasily removed for fast and easy filter cleaning or replacement.\n \u003c\/p\u003e\n \u003c\/div\u003e\n \u003c\/li\u003e\n \u003cli\u003e\n \u003cdiv\u003e\n \u003cp\u003e\n \n\t\t\u003cb\u003eProtected or Enclosed Control Cables\u003c\/b\u003e\n\t\t\u003cbr\u003eEliminate dangling and loose wires.\n \u003c\/p\u003e\n \u003c\/div\u003e\n \u003c\/li\u003e\n \u003cli\u003e\n \u003cdiv\u003e\n \u003cp\u003e\n \n\t\t\u003cb\u003eHeavy-Duty Steel-On-Steel Clutch\u003c\/b\u003e\n\t\t\u003cbr\u003eCentrifugal clutch is designed to reduce slippage.\n \u003c\/p\u003e\n \u003c\/div\u003e\n \u003c\/li\u003e\n \u003cli\u003e\n \u003cdiv\u003e\n \u003cp\u003e\n \n\t\t\u003cb\u003eProtected Spark Plug\u003c\/b\u003e\n\t\t\u003cbr\u003eProtected yet easy to change.\n \u003c\/p\u003e\n \u003c\/div\u003e\n \u003c\/li\u003e\n \u003cli\u003e\n \u003cdiv\u003e\n \u003cp\u003e\n \n\t\t\u003cb\u003eProtected Spark Arrestor Muffler\u003c\/b\u003e\n\t\t\u003cbr\u003eHas large baffles which reduce noise level and contains a screen designed to reduce the emission of sparks.\n \u003c\/p\u003e\n \u003c\/div\u003e\n \u003c\/li\u003e\n \u003cli\u003e\n \u003cdiv\u003e\n \u003cp\u003e\n \n\t\t\u003cb\u003eUpright Translucent Fuel Tank\u003c\/b\u003e\n\t\t\u003cbr\u003eAllows operator to easily check fuel level before starting work. Upright position makes it easier to refill.\n \u003c\/p\u003e\n \u003c\/div\u003e\n \u003c\/li\u003e\n \u003cli\u003e\n \u003cdiv\u003e\n \u003cp\u003e\n \n\t\t\u003cb\u003eMulti-Function Control Handle\u003c\/b\u003e\n\t\t\u003cbr\u003e\nHaving easy access to all of the controls on one comfortable handle makes it easy to complete tasks so the operator's hand never has to leave the handle.\n\n \u003c\/p\u003e\n \u003c\/div\u003e\n \u003c\/li\u003e\n \u003cli\u003e\n \u003cdiv\u003e\n \u003cp\u003e\n \n\t\t\u003cb\u003eTool-Free Handle Adjustment\u003c\/b\u003e\n\t\t\u003cbr\u003e\nThe central wing nut enables easy adjustment without the use of tools. For transportation and space-saving storage, the handle can be rotated 90°.\n\n \u003c\/p\u003e\n \u003c\/div\u003e\n \u003c\/li\u003e\n \u003cli\u003e\n \u003cdiv\u003e\n \u003cp\u003e\n \n\t\t\u003cb\u003ePurge Pump Primer\u003c\/b\u003e\n\t\t\u003cbr\u003e\nBy pressing the bulb, this small fuel pump delivers fuel to the carburetor, reducing the number of starting pulls needed after an extended break between uses.\n\n \u003c\/p\u003e\n \u003c\/div\u003e\n \u003c\/li\u003e\n \u003cli\u003e\n \u003cdiv\u003e\n \u003cp\u003e\n \n\t\t\u003cb\u003eLoop Handle (R)\u003c\/b\u003e\n\t\t\u003cbr\u003eLoop handle grass trimmers and brushcutters are ideal for trimming between bushes and shrubs and other areas where space is limited. \n \u003c\/p\u003e\n \u003c\/div\u003e\n \u003c\/li\u003e\n \u003cli\u003e\n \u003cdiv\u003e\n \u003cp\u003e\n \n\t\t\u003cb\u003eCutting Heads \u0026amp; Blades Selection Chart\u003c\/b\u003e\n\t\t\u003cbr\u003eNeed help selecting a cutting head or blade for your STIHL trimmer or brushcutter? \u003cbr\u003e\u003cbr\u003e\u003ca href=\"\/WebContent\/CMSFileLibrary\/downloads\/Cutting-Heads-and-Blades-Selection-Chart.pdf\" target=\"_blank\"\u003eClick here to view the Cutting Heads \u0026amp; Blades Selection Chart \n(PDF Format).\u003c\/a\u003e\n \u003c\/p\u003e\n \u003c\/div\u003e\n \u003c\/li\u003e\n \u003cli\u003e\n \u003cdiv\u003e\n \u003cp\u003e\n \u003cstrong\u003eBuilt in the USA\u003c\/strong\u003e\u003cbr\u003e\nIndicates products that are built in the United States from domestic and foreign parts and components.\n \u003c\/p\u003e\n \u003cp class=\"nofloat\"\u003e\n \u003ca class=\"orange_arrow\" href=\"https:\/\/www.stihlusa.com\/real-people-stihl-people\/build-it\/\"\u003eMore information\u003c\/a\u003e\n \u003c\/p\u003e\n \u003c\/div\u003e\n \u003c\/li\u003e\n \u003cli\u003e\n \u003cdiv\u003e\n \u003cp\u003e\n \n\t\t\u003cb\u003eSTIHL Easy2Start™\u003c\/b\u003e\n\t\t\u003cbr\u003e\nThe STIHL Easy2Start™ system makes starting STIHL outdoor power tools almost effortless, eliminating the need for a strong pull of the starting cord. This advanced starting system is designed to make starting STIHL products easier. The specific system may vary by model, but in each case, a quick pull overcomes the engine's compression to minimize the strength and effort required to start. Available on selected products.\n\u003cbr\u003e\u003cbr\u003e\u003ca class=\"orange_arrow\" href=\"https:\/\/www.youtube.com\/embed\/2G0ZQn08HWU?modestbranding=1\u0026amp;rel=0\u0026amp;showinfo=0\" target=\"_self\"\u003eSee it in action!\u003c\/a\u003e\n \u003c\/p\u003e\n \u003c\/div\u003e\n \u003c\/li\u003e\n \u003c\/ul\u003e\n\u003c!-- \/TABS --\u003e","published_at":"2019-10-26T06:01:25-04:00","created_at":"2019-10-26T06:03:13-04:00","vendor":"Main Street Mower","type":"","tags":["Disable_Shipping","Series_FS - String Trimmer","Stihl","Wholegood"],"price":19995,"price_min":19995,"price_max":19995,"available":false,"price_varies":false,"compare_at_price":null,"compare_at_price_min":0,"compare_at_price_max":0,"compare_at_price_varies":false,"variants":[{"id":30757190664327,"title":"Default Title","option1":"Default Title","option2":null,"option3":null,"sku":"FS 50 C-E","requires_shipping":true,"taxable":true,"featured_image":null,"available":false,"name":"Stihl FS 50 C-E String Trimmer with Easy2Start™","public_title":null,"options":["Default Title"],"price":19995,"weight":0,"compare_at_price":null,"inventory_management":"shopify","barcode":"","requires_selling_plan":false,"selling_plan_allocations":[]}],"images":["\/\/cdn.shopify.com\/s\/files\/1\/0081\/1669\/9202\/products\/fs50ce.png?v=1572084210"],"featured_image":"\/\/cdn.shopify.com\/s\/files\/1\/0081\/1669\/9202\/products\/fs50ce.png?v=1572084210","options":["Title"],"media":[{"alt":null,"id":5335815946375,"position":1,"preview_image":{"aspect_ratio":0.448,"height":699,"width":313,"src":"https:\/\/cdn.shopify.com\/s\/files\/1\/0081\/1669\/9202\/products\/fs50ce.png?v=1572084210"},"aspect_ratio":0.448,"height":699,"media_type":"image","src":"https:\/\/cdn.shopify.com\/s\/files\/1\/0081\/1669\/9202\/products\/fs50ce.png?v=1572084210","width":313}],"requires_selling_plan":false,"selling_plan_groups":[],"content":"\u003cp\u003e\u003cstrong\u003eA fuel-efficient, low-emission trimmer with Easy2Start™ and an elongated shaft for taller users.\u003c\/strong\u003e\u003c\/p\u003e\n\u003cp\u003eThe STIHL FS 50 C-E is a lightweight trimmer that doesn't skimp on the features. This grass trimmer features a dependable, low-emission engine that is 20% more fuel efficient than our previous model (FS 46). It also features Easy2Start™ technology for quick, smooth starts, as well as our TapAction™, AutoCut® C 5-2 cutting head for faster line reloads. Combined with a longer shaft for tall users, this trimmer stands head and shoulders above the competition.\u003c\/p\u003e\n\u003c!-- TABS --\u003e\n\u003ch5\u003eSpecifications\u003c\/h5\u003e\n\u003ctable class=\"technical_data\"\u003e\n \u003ctbody\u003e\n \u003ctr class=\"psHeader\"\u003e\n \u003ctd colspan=\"2\"\u003e\n \u003cspan\u003eFS 50 C-E Specifications\u003c\/span\u003e\n \u003c\/td\u003e\n \u003c\/tr\u003e\n \u003ctr\u003e\n \u003ctd class=\"col1\"\u003eDISPLACEMENT\n \u003c\/td\u003e\n \u003ctd class=\"col2\"\u003e27.2 cc (1.66 cu. in.)\n \u003c\/td\u003e\n \u003c\/tr\u003e\n \u003ctr class=\"odd\"\u003e\n \u003ctd class=\"col1\"\u003eENGINE POWER\n \u003c\/td\u003e\n \u003ctd class=\"col2\"\u003e0.8 kW (1.07 bhp)\n \u003c\/td\u003e\n \u003c\/tr\u003e\n \u003ctr\u003e\n \u003ctd class=\"col1\"\u003eWEIGHT*\n \u003c\/td\u003e\n \u003ctd class=\"col2\"\u003e4.6 kg (10.1 lbs.)\n \u003c\/td\u003e\n \u003c\/tr\u003e\n \u003ctr class=\"odd\"\u003e\n \u003ctd class=\"col1\"\u003eFUEL CAPACITY\n \u003c\/td\u003e\n \u003ctd class=\"col2\"\u003e340 cc (11.5 oz.)\n \u003c\/td\u003e\n \u003c\/tr\u003e\n \u003ctr\u003e\n \u003ctd class=\"col1\"\u003eCUTTING SWATH\n \u003c\/td\u003e\n \u003ctd class=\"col2\"\u003e16.5\"\n \u003c\/td\u003e\n \u003c\/tr\u003e\n \u003ctr class=\"odd\"\u003e\n \u003ctd class=\"col1\"\u003ePOWER SOURCE\n \u003c\/td\u003e\n \u003ctd class=\"col2\"\u003eGas\n \u003c\/td\u003e\n \u003c\/tr\u003e\n \u003ctr class=\"psFooter\"\u003e\n \u003ctd colspan=\"2\"\u003e\n *Weight without cutting attachment or deflector.\n\n \u003c\/td\u003e\n \u003c\/tr\u003e\n \u003c\/tbody\u003e\n \u003c\/table\u003e\n\u003ch5\u003eFeatures\u003c\/h5\u003e\n\u003cul class=\"configuration_list hide5\"\u003e\n \u003cli\u003e\n \u003cdiv\u003e\n \u003cp\u003e\n \n\t\t\u003cb\u003eAdjustable front handle\u003c\/b\u003e\n\t\t\u003cbr\u003eThe front handle is easily adjustable (360-degree rotation) for comfort.\u003cbr\u003e\n \u003c\/p\u003e\n \u003c\/div\u003e\n \u003c\/li\u003e\n \u003cli\u003e\n \u003cdiv\u003e\n \u003cp\u003e\n \u003cb\u003eConvenient throttle\/start\/run\/stop controls built into the handle for easy operation.\u003c\/b\u003e\n \u003c\/p\u003e\n \u003c\/div\u003e\n \u003c\/li\u003e\n \u003cli\u003e\n \u003cdiv\u003e\n \u003cp\u003e\n \n\t\t\u003cb\u003eSimplified Starting Procedure\u003c\/b\u003e\n\t\t\u003cbr\u003eTo get started, simply pump the fuel primer, set the choke and pull the starter cord. The built-in stop switch allows the user to turn off the engine with a simple press of the button. When the engine is off, the throttle lock automatically returns to the "start" setting. Your power tool will be ready to be started when you're ready to get back to work. \u003c!--See it in action html--\u003e\u003cbr\u003e\u003cbr\u003e\u003ca class=\"orange_arrow\" href=\"https:\/\/www.youtube.com\/embed\/7YATXHkol80?modestbranding=1\u0026amp;rel=0\u0026amp;showinfo=0\u0026amp;wmode=opaque\u0026amp;autoplay=1\" target=\"_self\"\u003eSee it in action!\u003c\/a\u003e\u003c!--See it in action html--\u003e\n \u003c\/p\u003e\n \u003c\/div\u003e\n \u003c\/li\u003e\n \u003cli\u003e\n \u003cdiv\u003e\n \u003cp\u003e\n \n\t\t\u003cb\u003eFully Lined Drive Shaft\u003c\/b\u003e\n\t\t\u003cbr\u003eProvides smooth operation and less vibration.\n \u003c\/p\u003e\n \u003c\/div\u003e\n \u003c\/li\u003e\n \u003cli\u003e\n \u003cdiv\u003e\n \u003cp\u003e\n \n\t\t\u003cb\u003eHigh Tech Polymer Housing\u003c\/b\u003e\n\t\t\u003cbr\u003eHousings are lightweight, withstand greater impact and are corrosion-resistant.\n \u003c\/p\u003e\n \u003c\/div\u003e\n \u003c\/li\u003e\n \u003cli\u003e\n \u003cdiv\u003e\n \u003cp\u003e\n \n\t\t\u003cb\u003eProtected Choke Lever\/Knob\u003c\/b\u003e\n\t\t\u003cbr\u003eHelps prevent damage.\n \u003c\/p\u003e\n \u003c\/div\u003e\n \u003c\/li\u003e\n \u003cli\u003e\n \u003cdiv\u003e\n \u003cp\u003e\n \n\t\t\u003cb\u003eThrottle Trigger Interlock\u003c\/b\u003e\n\t\t\u003cbr\u003eMust be depressed before the trigger can be activated.\n \u003c\/p\u003e\n \u003c\/div\u003e\n \u003c\/li\u003e\n \u003cli\u003e\n \u003cdiv\u003e\n \u003cp\u003e\n \n\t\t\u003cb\u003eAir Filter Cover\u003c\/b\u003e\n\t\t\u003cbr\u003eEasily removed for fast and easy filter cleaning or replacement.\n \u003c\/p\u003e\n \u003c\/div\u003e\n \u003c\/li\u003e\n \u003cli\u003e\n \u003cdiv\u003e\n \u003cp\u003e\n \n\t\t\u003cb\u003eProtected or Enclosed Control Cables\u003c\/b\u003e\n\t\t\u003cbr\u003eEliminate dangling and loose wires.\n \u003c\/p\u003e\n \u003c\/div\u003e\n \u003c\/li\u003e\n \u003cli\u003e\n \u003cdiv\u003e\n \u003cp\u003e\n \n\t\t\u003cb\u003eHeavy-Duty Steel-On-Steel Clutch\u003c\/b\u003e\n\t\t\u003cbr\u003eCentrifugal clutch is designed to reduce slippage.\n \u003c\/p\u003e\n \u003c\/div\u003e\n \u003c\/li\u003e\n \u003cli\u003e\n \u003cdiv\u003e\n \u003cp\u003e\n \n\t\t\u003cb\u003eProtected Spark Plug\u003c\/b\u003e\n\t\t\u003cbr\u003eProtected yet easy to change.\n \u003c\/p\u003e\n \u003c\/div\u003e\n \u003c\/li\u003e\n \u003cli\u003e\n \u003cdiv\u003e\n \u003cp\u003e\n \n\t\t\u003cb\u003eProtected Spark Arrestor Muffler\u003c\/b\u003e\n\t\t\u003cbr\u003eHas large baffles which reduce noise level and contains a screen designed to reduce the emission of sparks.\n \u003c\/p\u003e\n \u003c\/div\u003e\n \u003c\/li\u003e\n \u003cli\u003e\n \u003cdiv\u003e\n \u003cp\u003e\n \n\t\t\u003cb\u003eUpright Translucent Fuel Tank\u003c\/b\u003e\n\t\t\u003cbr\u003eAllows operator to easily check fuel level before starting work. Upright position makes it easier to refill.\n \u003c\/p\u003e\n \u003c\/div\u003e\n \u003c\/li\u003e\n \u003cli\u003e\n \u003cdiv\u003e\n \u003cp\u003e\n \n\t\t\u003cb\u003eMulti-Function Control Handle\u003c\/b\u003e\n\t\t\u003cbr\u003e\nHaving easy access to all of the controls on one comfortable handle makes it easy to complete tasks so the operator's hand never has to leave the handle.\n\n \u003c\/p\u003e\n \u003c\/div\u003e\n \u003c\/li\u003e\n \u003cli\u003e\n \u003cdiv\u003e\n \u003cp\u003e\n \n\t\t\u003cb\u003eTool-Free Handle Adjustment\u003c\/b\u003e\n\t\t\u003cbr\u003e\nThe central wing nut enables easy adjustment without the use of tools. For transportation and space-saving storage, the handle can be rotated 90°.\n\n \u003c\/p\u003e\n \u003c\/div\u003e\n \u003c\/li\u003e\n \u003cli\u003e\n \u003cdiv\u003e\n \u003cp\u003e\n \n\t\t\u003cb\u003ePurge Pump Primer\u003c\/b\u003e\n\t\t\u003cbr\u003e\nBy pressing the bulb, this small fuel pump delivers fuel to the carburetor, reducing the number of starting pulls needed after an extended break between uses.\n\n \u003c\/p\u003e\n \u003c\/div\u003e\n \u003c\/li\u003e\n \u003cli\u003e\n \u003cdiv\u003e\n \u003cp\u003e\n \n\t\t\u003cb\u003eLoop Handle (R)\u003c\/b\u003e\n\t\t\u003cbr\u003eLoop handle grass trimmers and brushcutters are ideal for trimming between bushes and shrubs and other areas where space is limited. \n \u003c\/p\u003e\n \u003c\/div\u003e\n \u003c\/li\u003e\n \u003cli\u003e\n \u003cdiv\u003e\n \u003cp\u003e\n \n\t\t\u003cb\u003eCutting Heads \u0026amp; Blades Selection Chart\u003c\/b\u003e\n\t\t\u003cbr\u003eNeed help selecting a cutting head or blade for your STIHL trimmer or brushcutter? \u003cbr\u003e\u003cbr\u003e\u003ca href=\"\/WebContent\/CMSFileLibrary\/downloads\/Cutting-Heads-and-Blades-Selection-Chart.pdf\" target=\"_blank\"\u003eClick here to view the Cutting Heads \u0026amp; Blades Selection Chart \n(PDF Format).\u003c\/a\u003e\n \u003c\/p\u003e\n \u003c\/div\u003e\n \u003c\/li\u003e\n \u003cli\u003e\n \u003cdiv\u003e\n \u003cp\u003e\n \u003cstrong\u003eBuilt in the USA\u003c\/strong\u003e\u003cbr\u003e\nIndicates products that are built in the United States from domestic and foreign parts and components.\n \u003c\/p\u003e\n \u003cp class=\"nofloat\"\u003e\n \u003ca class=\"orange_arrow\" href=\"https:\/\/www.stihlusa.com\/real-people-stihl-people\/build-it\/\"\u003eMore information\u003c\/a\u003e\n \u003c\/p\u003e\n \u003c\/div\u003e\n \u003c\/li\u003e\n \u003cli\u003e\n \u003cdiv\u003e\n \u003cp\u003e\n \n\t\t\u003cb\u003eSTIHL Easy2Start™\u003c\/b\u003e\n\t\t\u003cbr\u003e\nThe STIHL Easy2Start™ system makes starting STIHL outdoor power tools almost effortless, eliminating the need for a strong pull of the starting cord. This advanced starting system is designed to make starting STIHL products easier. The specific system may vary by model, but in each case, a quick pull overcomes the engine's compression to minimize the strength and effort required to start. Available on selected products.\n\u003cbr\u003e\u003cbr\u003e\u003ca class=\"orange_arrow\" href=\"https:\/\/www.youtube.com\/embed\/2G0ZQn08HWU?modestbranding=1\u0026amp;rel=0\u0026amp;showinfo=0\" target=\"_self\"\u003eSee it in action!\u003c\/a\u003e\n \u003c\/p\u003e\n \u003c\/div\u003e\n \u003c\/li\u003e\n \u003c\/ul\u003e\n\u003c!-- \/TABS --\u003e"}
Stihl FS 50 C-E String Trimmer with Easy2Start™
Stihl FS 50 C-E String Trimmer with Easy2Start™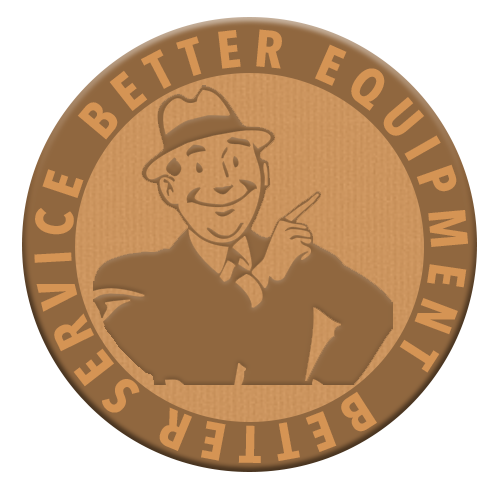 Our Promise to You
No matter how you shop with us, whether it's in store at our Winter Garden or Clermont locations or online. We promise a consistent service experience that aims to exceed your expectations. We want you to have a mower you love and a service shop you trust.
Set-up, Registration and Local Delivery by a trained team member
Pick-up & Delivery for service and warranty repair
7 Day - Love it or Exchange it guarantee. Sometimes we all make mistakes, we'll make it painless to switch
FS 50 C-E Specifications

DISPLACEMENT
27.2 cc (1.66 cu. in.)
ENGINE POWER
0.8 kW (1.07 bhp)
WEIGHT*
4.6 kg (10.1 lbs.)
FUEL CAPACITY
340 cc (11.5 oz.)
CUTTING SWATH
16.5"
POWER SOURCE
Gas
*Weight without cutting attachment or deflector.
Adjustable front handle
The front handle is easily adjustable (360-degree rotation) for comfort.


Convenient throttle/start/run/stop controls built into the handle for easy operation.

Simplified Starting Procedure
To get started, simply pump the fuel primer, set the choke and pull the starter cord. The built-in stop switch allows the user to turn off the engine with a simple press of the button. When the engine is off, the throttle lock automatically returns to the "start" setting. Your power tool will be ready to be started when you're ready to get back to work.

See it in action!

Fully Lined Drive Shaft
Provides smooth operation and less vibration.

High Tech Polymer Housing
Housings are lightweight, withstand greater impact and are corrosion-resistant.

Protected Choke Lever/Knob
Helps prevent damage.

Throttle Trigger Interlock
Must be depressed before the trigger can be activated.

Air Filter Cover
Easily removed for fast and easy filter cleaning or replacement.

Protected or Enclosed Control Cables
Eliminate dangling and loose wires.

Heavy-Duty Steel-On-Steel Clutch
Centrifugal clutch is designed to reduce slippage.

Protected Spark Plug
Protected yet easy to change.

Protected Spark Arrestor Muffler
Has large baffles which reduce noise level and contains a screen designed to reduce the emission of sparks.

Upright Translucent Fuel Tank
Allows operator to easily check fuel level before starting work. Upright position makes it easier to refill.

Multi-Function Control Handle
Having easy access to all of the controls on one comfortable handle makes it easy to complete tasks so the operator's hand never has to leave the handle.

Tool-Free Handle Adjustment
The central wing nut enables easy adjustment without the use of tools. For transportation and space-saving storage, the handle can be rotated 90°.

Purge Pump Primer
By pressing the bulb, this small fuel pump delivers fuel to the carburetor, reducing the number of starting pulls needed after an extended break between uses.

Loop Handle (R)
Loop handle grass trimmers and brushcutters are ideal for trimming between bushes and shrubs and other areas where space is limited.

Built in the USA
Indicates products that are built in the United States from domestic and foreign parts and components.

STIHL Easy2Start™
The STIHL Easy2Start™ system makes starting STIHL outdoor power tools almost effortless, eliminating the need for a strong pull of the starting cord. This advanced starting system is designed to make starting STIHL products easier. The specific system may vary by model, but in each case, a quick pull overcomes the engine's compression to minimize the strength and effort required to start. Available on selected products.

See it in action!