{"id":4275893796999,"title":"Stihl HL 56 K (0°) Hedge Trimmer","handle":"stihl-hl-56-k-0-hedge-trimmer","description":"\u003cp\u003e\u003cstrong\u003eAn extended length hedge trimmer with a convenient short shaft ideally suited for homeowner and entry-level landscaper use.\u003c\/strong\u003e\u003c\/p\u003e\n\u003cp\u003eMaintain hard-to-reach hedges with the STIHL HL 56 K (0°) extended length hedge trimmer. Designed for homeowners and beginning landscapers, this extended length hedge trimmer has a 26-inch short-shaft which makes it easy to handle. With its advanced, low-emission, powerful two-stroke engine, the HL 56 K (0°) is fuel efficient for a lower cost of ownership over time. It features a lighter gearbox than previous models, shifting weight to the powerhead for better balance and maneuverability. The fixed-angle 0° blade allows users to trim hard-to-reach areas smoothly and precisely.\u003c\/p\u003e\n\u003c!-- TABS --\u003e\n\u003ch5\u003eSpecifications\u003c\/h5\u003e\n\u003ctable class=\"technical_data\"\u003e\n \u003ctbody\u003e\n \u003ctr class=\"psHeader\"\u003e\n \u003ctd colspan=\"2\"\u003e\n \u003cspan\u003eHL 56 K (0°) Specifications - Mid-Range Use\u003c\/span\u003e\n \u003c\/td\u003e\n \u003c\/tr\u003e\n \u003ctr\u003e\n \u003ctd class=\"col1\"\u003eDISPLACEMENT\n \u003c\/td\u003e\n \u003ctd class=\"col2\"\u003e27.2 cc (1.66 cu. in.)\n \u003c\/td\u003e\n \u003c\/tr\u003e\n \u003ctr class=\"odd\"\u003e\n \u003ctd class=\"col1\"\u003eENGINE POWER\n \u003c\/td\u003e\n \u003ctd class=\"col2\"\u003e0.8 kW (1.07 bhp)\n \u003c\/td\u003e\n \u003c\/tr\u003e\n \u003ctr\u003e\n \u003ctd class=\"col1\"\u003eFUEL CAPACITY\n \u003c\/td\u003e\n \u003ctd class=\"col2\"\u003e340 cc (11.5 oz.)\n \u003c\/td\u003e\n \u003c\/tr\u003e\n \u003ctr class=\"odd\"\u003e\n \u003ctd class=\"col1\"\u003eBLADE LENGTH\n \u003c\/td\u003e\n \u003ctd class=\"col2\"\u003e50 cm (20 in.)\n \u003c\/td\u003e\n \u003c\/tr\u003e\n \u003ctr\u003e\n \u003ctd class=\"col1\"\u003eSHAFT LENGTH\n \u003c\/td\u003e\n \u003ctd class=\"col2\"\u003e76.0 cm (30 in.)\n \u003c\/td\u003e\n \u003c\/tr\u003e\n \u003ctr class=\"odd\"\u003e\n \u003ctd class=\"col1\"\u003eOVERALL LENGTH\n \u003c\/td\u003e\n \u003ctd class=\"col2\"\u003e64 in.\n \u003c\/td\u003e\n \u003c\/tr\u003e\n \u003ctr\u003e\n \u003ctd class=\"col1\"\u003eCUTTING ATTACHMENT\n \u003c\/td\u003e\n \u003ctd class=\"col2\"\u003e20\"\/ 0° head\n \u003c\/td\u003e\n \u003c\/tr\u003e\n \u003ctr class=\"odd\"\u003e\n \u003ctd class=\"col1\"\u003eWEIGHT*\n \u003c\/td\u003e\n \u003ctd class=\"col2\"\u003e5.7 kg (12.6 lbs.)\n \u003c\/td\u003e\n \u003c\/tr\u003e\n \u003ctr class=\"psFooter\"\u003e\n \u003ctd colspan=\"2\"\u003e\n *Dry weight.\n\n \u003c\/td\u003e\n \u003c\/tr\u003e\n \u003c\/tbody\u003e\n \u003c\/table\u003e\n\u003ch5\u003eFeatures\u003c\/h5\u003e\n\u003cul class=\"configuration_list hide5\"\u003e\n \u003cli\u003e\n \u003cdiv\u003e\n \u003cp\u003e\n \u003cstrong\u003eBuilt in the USA\u003c\/strong\u003e\u003cbr\u003e\nIndicates products that are built in the United States from domestic and foreign parts and components.\n \u003c\/p\u003e\n \u003cp class=\"nofloat\"\u003e\n \u003ca class=\"orange_arrow\" href=\"https:\/\/www.stihlusa.com\/real-people-stihl-people\/build-it\/\"\u003eMore information\u003c\/a\u003e\n \u003c\/p\u003e\n \u003c\/div\u003e\n \u003c\/li\u003e\n \u003cli\u003e\n \u003cdiv\u003e\n \u003cp\u003e\n \u003cstrong\u003eReduced-Emission Engine Technology - Caring for Nature\u003c\/strong\u003e\n\u003cbr\u003e\nThe STIHL Inc. "Caring for Nature" seal identifies its powered products that are more environmentally conscious, producing zero or low exhaust emissions. STIHL Inc. defines "low exhaust emissions" as being cleaner than EPA and\/or CARB exhaust emission standards.\n \u003c\/p\u003e\n \u003cp class=\"nofloat\"\u003e\n \u003ca class=\"orange_arrow\" href=\"https:\/\/www.stihlusa.com\/products\/technology\/the-road-to-green-is-orange\/\"\u003eMore information\u003c\/a\u003e\n \u003c\/p\u003e\n \u003c\/div\u003e\n \u003c\/li\u003e\n \u003cli\u003e\n \u003cdiv\u003e\n \u003cp\u003e\n \n\t\t\u003cb\u003eDouble-Sided Blades\u003c\/b\u003e\n\t\t\u003cbr\u003e\nThe dual-ground blade system provides a clean cut and is ideal for cutting through stronger, thicker branches.\n\n \u003c\/p\u003e\n \u003c\/div\u003e\n \u003c\/li\u003e\n \u003cli\u003e\n \u003cdiv\u003e\n \u003cp\u003e\n \u003cstrong\u003eCommon Features for Hedge Trimmers\u003c\/strong\u003e\n\u003cbr\u003e\n\u003ca href=\"https:\/\/www.stihlusa.com\/products\/common-features\/hedge-trimmers\/\" target=\"_blank\"\u003eView\u003c\/a\u003e the features common to many STIHL hedge trimmers.\n \u003c\/p\u003e\n \u003c\/div\u003e\n \u003c\/li\u003e\n \u003c\/ul\u003e\n\u003c!-- \/TABS --\u003e","published_at":"2019-10-25T00:01:36-04:00","created_at":"2019-10-25T03:06:29-04:00","vendor":"Main Street Mower","type":"","tags":["Disable_Shipping","Series_HL - Hedge Trimmer","Stihl","Wholegood"],"price":35995,"price_min":35995,"price_max":35995,"available":true,"price_varies":false,"compare_at_price":null,"compare_at_price_min":0,"compare_at_price_max":0,"compare_at_price_varies":false,"variants":[{"id":30755495968903,"title":"Default Title","option1":"Default Title","option2":null,"option3":null,"sku":"HL56K","requires_shipping":true,"taxable":true,"featured_image":null,"available":true,"name":"Stihl HL 56 K (0°) Hedge Trimmer","public_title":null,"options":["Default Title"],"price":35995,"weight":0,"compare_at_price":null,"inventory_management":"shopify","barcode":""}],"images":["\/\/cdn.shopify.com\/s\/files\/1\/0081\/1669\/9202\/products\/hl56K0.png?v=1571987200"],"featured_image":"\/\/cdn.shopify.com\/s\/files\/1\/0081\/1669\/9202\/products\/hl56K0.png?v=1571987200","options":["Title"],"media":[{"alt":null,"id":5333452226695,"position":1,"preview_image":{"aspect_ratio":0.557,"height":699,"width":389,"src":"https:\/\/cdn.shopify.com\/s\/files\/1\/0081\/1669\/9202\/products\/hl56K0.png?v=1571987200"},"aspect_ratio":0.557,"height":699,"media_type":"image","src":"https:\/\/cdn.shopify.com\/s\/files\/1\/0081\/1669\/9202\/products\/hl56K0.png?v=1571987200","width":389}],"content":"\u003cp\u003e\u003cstrong\u003eAn extended length hedge trimmer with a convenient short shaft ideally suited for homeowner and entry-level landscaper use.\u003c\/strong\u003e\u003c\/p\u003e\n\u003cp\u003eMaintain hard-to-reach hedges with the STIHL HL 56 K (0°) extended length hedge trimmer. Designed for homeowners and beginning landscapers, this extended length hedge trimmer has a 26-inch short-shaft which makes it easy to handle. With its advanced, low-emission, powerful two-stroke engine, the HL 56 K (0°) is fuel efficient for a lower cost of ownership over time. It features a lighter gearbox than previous models, shifting weight to the powerhead for better balance and maneuverability. The fixed-angle 0° blade allows users to trim hard-to-reach areas smoothly and precisely.\u003c\/p\u003e\n\u003c!-- TABS --\u003e\n\u003ch5\u003eSpecifications\u003c\/h5\u003e\n\u003ctable class=\"technical_data\"\u003e\n \u003ctbody\u003e\n \u003ctr class=\"psHeader\"\u003e\n \u003ctd colspan=\"2\"\u003e\n \u003cspan\u003eHL 56 K (0°) Specifications - Mid-Range Use\u003c\/span\u003e\n \u003c\/td\u003e\n \u003c\/tr\u003e\n \u003ctr\u003e\n \u003ctd class=\"col1\"\u003eDISPLACEMENT\n \u003c\/td\u003e\n \u003ctd class=\"col2\"\u003e27.2 cc (1.66 cu. in.)\n \u003c\/td\u003e\n \u003c\/tr\u003e\n \u003ctr class=\"odd\"\u003e\n \u003ctd class=\"col1\"\u003eENGINE POWER\n \u003c\/td\u003e\n \u003ctd class=\"col2\"\u003e0.8 kW (1.07 bhp)\n \u003c\/td\u003e\n \u003c\/tr\u003e\n \u003ctr\u003e\n \u003ctd class=\"col1\"\u003eFUEL CAPACITY\n \u003c\/td\u003e\n \u003ctd class=\"col2\"\u003e340 cc (11.5 oz.)\n \u003c\/td\u003e\n \u003c\/tr\u003e\n \u003ctr class=\"odd\"\u003e\n \u003ctd class=\"col1\"\u003eBLADE LENGTH\n \u003c\/td\u003e\n \u003ctd class=\"col2\"\u003e50 cm (20 in.)\n \u003c\/td\u003e\n \u003c\/tr\u003e\n \u003ctr\u003e\n \u003ctd class=\"col1\"\u003eSHAFT LENGTH\n \u003c\/td\u003e\n \u003ctd class=\"col2\"\u003e76.0 cm (30 in.)\n \u003c\/td\u003e\n \u003c\/tr\u003e\n \u003ctr class=\"odd\"\u003e\n \u003ctd class=\"col1\"\u003eOVERALL LENGTH\n \u003c\/td\u003e\n \u003ctd class=\"col2\"\u003e64 in.\n \u003c\/td\u003e\n \u003c\/tr\u003e\n \u003ctr\u003e\n \u003ctd class=\"col1\"\u003eCUTTING ATTACHMENT\n \u003c\/td\u003e\n \u003ctd class=\"col2\"\u003e20\"\/ 0° head\n \u003c\/td\u003e\n \u003c\/tr\u003e\n \u003ctr class=\"odd\"\u003e\n \u003ctd class=\"col1\"\u003eWEIGHT*\n \u003c\/td\u003e\n \u003ctd class=\"col2\"\u003e5.7 kg (12.6 lbs.)\n \u003c\/td\u003e\n \u003c\/tr\u003e\n \u003ctr class=\"psFooter\"\u003e\n \u003ctd colspan=\"2\"\u003e\n *Dry weight.\n\n \u003c\/td\u003e\n \u003c\/tr\u003e\n \u003c\/tbody\u003e\n \u003c\/table\u003e\n\u003ch5\u003eFeatures\u003c\/h5\u003e\n\u003cul class=\"configuration_list hide5\"\u003e\n \u003cli\u003e\n \u003cdiv\u003e\n \u003cp\u003e\n \u003cstrong\u003eBuilt in the USA\u003c\/strong\u003e\u003cbr\u003e\nIndicates products that are built in the United States from domestic and foreign parts and components.\n \u003c\/p\u003e\n \u003cp class=\"nofloat\"\u003e\n \u003ca class=\"orange_arrow\" href=\"https:\/\/www.stihlusa.com\/real-people-stihl-people\/build-it\/\"\u003eMore information\u003c\/a\u003e\n \u003c\/p\u003e\n \u003c\/div\u003e\n \u003c\/li\u003e\n \u003cli\u003e\n \u003cdiv\u003e\n \u003cp\u003e\n \u003cstrong\u003eReduced-Emission Engine Technology - Caring for Nature\u003c\/strong\u003e\n\u003cbr\u003e\nThe STIHL Inc. "Caring for Nature" seal identifies its powered products that are more environmentally conscious, producing zero or low exhaust emissions. STIHL Inc. defines "low exhaust emissions" as being cleaner than EPA and\/or CARB exhaust emission standards.\n \u003c\/p\u003e\n \u003cp class=\"nofloat\"\u003e\n \u003ca class=\"orange_arrow\" href=\"https:\/\/www.stihlusa.com\/products\/technology\/the-road-to-green-is-orange\/\"\u003eMore information\u003c\/a\u003e\n \u003c\/p\u003e\n \u003c\/div\u003e\n \u003c\/li\u003e\n \u003cli\u003e\n \u003cdiv\u003e\n \u003cp\u003e\n \n\t\t\u003cb\u003eDouble-Sided Blades\u003c\/b\u003e\n\t\t\u003cbr\u003e\nThe dual-ground blade system provides a clean cut and is ideal for cutting through stronger, thicker branches.\n\n \u003c\/p\u003e\n \u003c\/div\u003e\n \u003c\/li\u003e\n \u003cli\u003e\n \u003cdiv\u003e\n \u003cp\u003e\n \u003cstrong\u003eCommon Features for Hedge Trimmers\u003c\/strong\u003e\n\u003cbr\u003e\n\u003ca href=\"https:\/\/www.stihlusa.com\/products\/common-features\/hedge-trimmers\/\" target=\"_blank\"\u003eView\u003c\/a\u003e the features common to many STIHL hedge trimmers.\n \u003c\/p\u003e\n \u003c\/div\u003e\n \u003c\/li\u003e\n \u003c\/ul\u003e\n\u003c!-- \/TABS --\u003e"}
Stihl HL 56 K (0°) Hedge Trimmer
Stihl HL 56 K (0°) Hedge Trimmer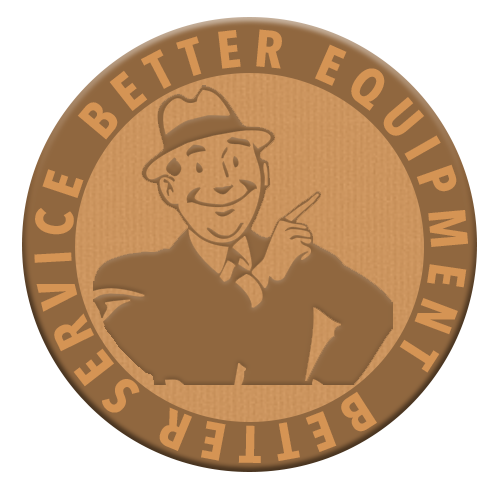 Our Promise to You
No matter how you shop with us, whether it's in store at our Winter Garden or Clermont locations or online. We promise a consistent service experience that aims to exceed your expectations. We want you to have a mower you love and a service shop you trust.
Free Set-up, Registration and Local Delivery* (30 mile range) by a trained team member
Free Pick-up & Delivery on warranty repairs (1st year)
Free Pick-up & Delivery on Annual Service in the Off Season (Dec - Feb)
7 Day - Love it or Exchange it guarantee. Sometimes we all make mistakes, we'll make it painless to switch
*$50 delivery charge on orders under $1500
ALL ORDERS NOW QUALIFY FOR FREE DELIVERY
HL 56 K (0°) Specifications - Mid-Range Use

DISPLACEMENT
27.2 cc (1.66 cu. in.)
ENGINE POWER
0.8 kW (1.07 bhp)
FUEL CAPACITY
340 cc (11.5 oz.)
BLADE LENGTH
50 cm (20 in.)
SHAFT LENGTH
76.0 cm (30 in.)
OVERALL LENGTH
64 in.
CUTTING ATTACHMENT
20"/ 0° head
WEIGHT*
5.7 kg (12.6 lbs.)
*Dry weight.
Built in the USA
Indicates products that are built in the United States from domestic and foreign parts and components.

Reduced-Emission Engine Technology - Caring for Nature
The STIHL Inc. "Caring for Nature" seal identifies its powered products that are more environmentally conscious, producing zero or low exhaust emissions. STIHL Inc. defines "low exhaust emissions" as being cleaner than EPA and/or CARB exhaust emission standards.

Double-Sided Blades
The dual-ground blade system provides a clean cut and is ideal for cutting through stronger, thicker branches.

Common Features for Hedge Trimmers
View the features common to many STIHL hedge trimmers.