{"id":4275893174407,"title":"Stihl HS 46 C-E Hedge Trimmer with Easy2Start™","handle":"stihl-hs-46-c-e-hedge-trimmer-with-easy2start™","description":"\u003cp\u003e\u003cstrong\u003eOur lightest gasoline-powered hedge trimmer for homeowners featuring STIHL Easy2Start™.\u003c\/strong\u003e\u003c\/p\u003e\n\u003cp\u003e\u003c\/p\u003e\n\u003c!-- TABS --\u003e\n\u003ch5\u003eSpecifications\u003c\/h5\u003e\n\u003ctable class=\"technical_data\"\u003e\n \u003ctbody\u003e\n \u003ctr class=\"psHeader\"\u003e\n \u003ctd colspan=\"2\"\u003e\n \u003cspan\u003eHS 46 C-E Specifications - Occasional Use\u003c\/span\u003e\n \u003c\/td\u003e\n \u003c\/tr\u003e\n \u003ctr\u003e\n \u003ctd class=\"col1\"\u003eDISPLACEMENT\n \u003c\/td\u003e\n \u003ctd class=\"col2\"\u003e21.4 cc (1.31 cu. in.)\t\t\t\n \u003c\/td\u003e\n \u003c\/tr\u003e\n \u003ctr class=\"odd\"\u003e\n \u003ctd class=\"col1\"\u003eENGINE POWER\n \u003c\/td\u003e\n \u003ctd class=\"col2\"\u003e0.65 kW (0.87 bhp)\t\t\t\n \u003c\/td\u003e\n \u003c\/tr\u003e\n \u003ctr\u003e\n \u003ctd class=\"col1\"\u003eFUEL CAPACITY\n \u003c\/td\u003e\n \u003ctd class=\"col2\"\u003e280 cc (9.5 oz.)\t\t\t\n \u003c\/td\u003e\n \u003c\/tr\u003e\n \u003ctr class=\"odd\"\u003e\n \u003ctd class=\"col1\"\u003eBLADE LENGTH\n \u003c\/td\u003e\n \u003ctd class=\"col2\"\u003e22\"\t\t\t\n \u003c\/td\u003e\n \u003c\/tr\u003e\n \u003ctr\u003e\n \u003ctd class=\"col1\"\u003eSTROKES PER MINUTE\n \u003c\/td\u003e\n \u003ctd class=\"col2\"\u003e3,640\n \u003c\/td\u003e\n \u003c\/tr\u003e\n \u003ctr class=\"odd\"\u003e\n \u003ctd class=\"col1\"\u003ePOWER SOURCE\n \u003c\/td\u003e\n \u003ctd class=\"col2\"\u003eGas\n \u003c\/td\u003e\n \u003c\/tr\u003e\n \u003ctr\u003e\n \u003ctd class=\"col1\"\u003eWEIGHT*\n \u003c\/td\u003e\n \u003ctd class=\"col2\"\u003e4.3 kg (9.5 lbs.)\n \u003c\/td\u003e\n \u003c\/tr\u003e\n \u003ctr class=\"psFooter\"\u003e\n \u003ctd colspan=\"2\"\u003e\n *Dry weight. \n\n \u003c\/td\u003e\n \u003c\/tr\u003e\n \u003c\/tbody\u003e\n \u003c\/table\u003e\n\u003ch5\u003eFeatures\u003c\/h5\u003e\n\u003cul class=\"configuration_list hide5\"\u003e\n \u003cli\u003e\n \u003cdiv\u003e\n \u003cp\u003e\n \u003cstrong\u003eBuilt in the USA\u003c\/strong\u003e\u003cbr\u003e\nIndicates products that are built in the United States from domestic and foreign parts and components.\n \u003c\/p\u003e\n \u003cp class=\"nofloat\"\u003e\n \u003ca class=\"orange_arrow\" href=\"https:\/\/www.stihlusa.com\/real-people-stihl-people\/build-it\/\"\u003eMore information\u003c\/a\u003e\n \u003c\/p\u003e\n \u003c\/div\u003e\n \u003c\/li\u003e\n \u003cli\u003e\n \u003cdiv\u003e\n \u003cp\u003e\n \n\t\t\u003cb\u003eAnti-Vibration System\u003c\/b\u003e\n\t\t\u003cbr\u003e\nSTIHL has a system for minimizing the vibration levels of handheld outdoor power equipment. The STIHL anti-vibration system helps reduce operator fatigue and provides a more comfortable working experience.\n\n \u003c\/p\u003e\n \u003c\/div\u003e\n \u003c\/li\u003e\n \u003cli\u003e\n \u003cdiv\u003e\n \u003cp\u003e\n \n\t\t\u003cb\u003eDouble-Sided Blades\u003c\/b\u003e\n\t\t\u003cbr\u003e\nThe dual-ground blade system provides a clean cut and is ideal for cutting through stronger, thicker branches.\n\n \u003c\/p\u003e\n \u003c\/div\u003e\n \u003c\/li\u003e\n \u003cli\u003e\n \u003cdiv\u003e\n \u003cp\u003e\n \n\t\t\u003cb\u003eSTIHL Easy2Start™\u003c\/b\u003e\n\t\t\u003cbr\u003e\nThe STIHL Easy2Start™ system makes starting STIHL® outdoor power tools almost effortless, eliminating the need for a strong pull of the starting cord. This advanced starting system is designed to make starting STIHL® products fast and easy. The specific system may vary by model, but in each case, a quick pull overcomes the engine's compression to minimize the strength and effort required to start. Available on selected products.\n \u003c\/p\u003e\n \u003c\/div\u003e\n \u003c\/li\u003e\n \u003c\/ul\u003e\n\u003c!-- \/TABS --\u003e","published_at":"2019-10-25T00:01:36-04:00","created_at":"2019-10-25T03:04:45-04:00","vendor":"Stihl","type":"","tags":["Disable_Shipping","Series_HS - Hedge Trimmer","Stihl","Wholegood"],"price":37995,"price_min":37995,"price_max":37995,"available":true,"price_varies":false,"compare_at_price":null,"compare_at_price_min":0,"compare_at_price_max":0,"compare_at_price_varies":false,"variants":[{"id":30755489939591,"title":"Default Title","option1":"Default Title","option2":null,"option3":null,"sku":"HS46CE 22","requires_shipping":true,"taxable":true,"featured_image":null,"available":true,"name":"Stihl HS 46 C-E Hedge Trimmer with Easy2Start™","public_title":null,"options":["Default Title"],"price":37995,"weight":0,"compare_at_price":null,"inventory_management":"shopify","barcode":""}],"images":["\/\/cdn.shopify.com\/s\/files\/1\/0081\/1669\/9202\/products\/hs46ce.png?v=1571987096"],"featured_image":"\/\/cdn.shopify.com\/s\/files\/1\/0081\/1669\/9202\/products\/hs46ce.png?v=1571987096","options":["Title"],"media":[{"alt":null,"id":5333450162311,"position":1,"preview_image":{"aspect_ratio":3.566,"height":143,"width":510,"src":"https:\/\/cdn.shopify.com\/s\/files\/1\/0081\/1669\/9202\/products\/hs46ce.png?v=1571987096"},"aspect_ratio":3.566,"height":143,"media_type":"image","src":"https:\/\/cdn.shopify.com\/s\/files\/1\/0081\/1669\/9202\/products\/hs46ce.png?v=1571987096","width":510}],"content":"\u003cp\u003e\u003cstrong\u003eOur lightest gasoline-powered hedge trimmer for homeowners featuring STIHL Easy2Start™.\u003c\/strong\u003e\u003c\/p\u003e\n\u003cp\u003e\u003c\/p\u003e\n\u003c!-- TABS --\u003e\n\u003ch5\u003eSpecifications\u003c\/h5\u003e\n\u003ctable class=\"technical_data\"\u003e\n \u003ctbody\u003e\n \u003ctr class=\"psHeader\"\u003e\n \u003ctd colspan=\"2\"\u003e\n \u003cspan\u003eHS 46 C-E Specifications - Occasional Use\u003c\/span\u003e\n \u003c\/td\u003e\n \u003c\/tr\u003e\n \u003ctr\u003e\n \u003ctd class=\"col1\"\u003eDISPLACEMENT\n \u003c\/td\u003e\n \u003ctd class=\"col2\"\u003e21.4 cc (1.31 cu. in.)\t\t\t\n \u003c\/td\u003e\n \u003c\/tr\u003e\n \u003ctr class=\"odd\"\u003e\n \u003ctd class=\"col1\"\u003eENGINE POWER\n \u003c\/td\u003e\n \u003ctd class=\"col2\"\u003e0.65 kW (0.87 bhp)\t\t\t\n \u003c\/td\u003e\n \u003c\/tr\u003e\n \u003ctr\u003e\n \u003ctd class=\"col1\"\u003eFUEL CAPACITY\n \u003c\/td\u003e\n \u003ctd class=\"col2\"\u003e280 cc (9.5 oz.)\t\t\t\n \u003c\/td\u003e\n \u003c\/tr\u003e\n \u003ctr class=\"odd\"\u003e\n \u003ctd class=\"col1\"\u003eBLADE LENGTH\n \u003c\/td\u003e\n \u003ctd class=\"col2\"\u003e22\"\t\t\t\n \u003c\/td\u003e\n \u003c\/tr\u003e\n \u003ctr\u003e\n \u003ctd class=\"col1\"\u003eSTROKES PER MINUTE\n \u003c\/td\u003e\n \u003ctd class=\"col2\"\u003e3,640\n \u003c\/td\u003e\n \u003c\/tr\u003e\n \u003ctr class=\"odd\"\u003e\n \u003ctd class=\"col1\"\u003ePOWER SOURCE\n \u003c\/td\u003e\n \u003ctd class=\"col2\"\u003eGas\n \u003c\/td\u003e\n \u003c\/tr\u003e\n \u003ctr\u003e\n \u003ctd class=\"col1\"\u003eWEIGHT*\n \u003c\/td\u003e\n \u003ctd class=\"col2\"\u003e4.3 kg (9.5 lbs.)\n \u003c\/td\u003e\n \u003c\/tr\u003e\n \u003ctr class=\"psFooter\"\u003e\n \u003ctd colspan=\"2\"\u003e\n *Dry weight. \n\n \u003c\/td\u003e\n \u003c\/tr\u003e\n \u003c\/tbody\u003e\n \u003c\/table\u003e\n\u003ch5\u003eFeatures\u003c\/h5\u003e\n\u003cul class=\"configuration_list hide5\"\u003e\n \u003cli\u003e\n \u003cdiv\u003e\n \u003cp\u003e\n \u003cstrong\u003eBuilt in the USA\u003c\/strong\u003e\u003cbr\u003e\nIndicates products that are built in the United States from domestic and foreign parts and components.\n \u003c\/p\u003e\n \u003cp class=\"nofloat\"\u003e\n \u003ca class=\"orange_arrow\" href=\"https:\/\/www.stihlusa.com\/real-people-stihl-people\/build-it\/\"\u003eMore information\u003c\/a\u003e\n \u003c\/p\u003e\n \u003c\/div\u003e\n \u003c\/li\u003e\n \u003cli\u003e\n \u003cdiv\u003e\n \u003cp\u003e\n \n\t\t\u003cb\u003eAnti-Vibration System\u003c\/b\u003e\n\t\t\u003cbr\u003e\nSTIHL has a system for minimizing the vibration levels of handheld outdoor power equipment. The STIHL anti-vibration system helps reduce operator fatigue and provides a more comfortable working experience.\n\n \u003c\/p\u003e\n \u003c\/div\u003e\n \u003c\/li\u003e\n \u003cli\u003e\n \u003cdiv\u003e\n \u003cp\u003e\n \n\t\t\u003cb\u003eDouble-Sided Blades\u003c\/b\u003e\n\t\t\u003cbr\u003e\nThe dual-ground blade system provides a clean cut and is ideal for cutting through stronger, thicker branches.\n\n \u003c\/p\u003e\n \u003c\/div\u003e\n \u003c\/li\u003e\n \u003cli\u003e\n \u003cdiv\u003e\n \u003cp\u003e\n \n\t\t\u003cb\u003eSTIHL Easy2Start™\u003c\/b\u003e\n\t\t\u003cbr\u003e\nThe STIHL Easy2Start™ system makes starting STIHL® outdoor power tools almost effortless, eliminating the need for a strong pull of the starting cord. This advanced starting system is designed to make starting STIHL® products fast and easy. The specific system may vary by model, but in each case, a quick pull overcomes the engine's compression to minimize the strength and effort required to start. Available on selected products.\n \u003c\/p\u003e\n \u003c\/div\u003e\n \u003c\/li\u003e\n \u003c\/ul\u003e\n\u003c!-- \/TABS --\u003e"}
Stihl HS 46 C-E Hedge Trimmer with Easy2Start™
Stihl HS 46 C-E Hedge Trimmer with Easy2Start™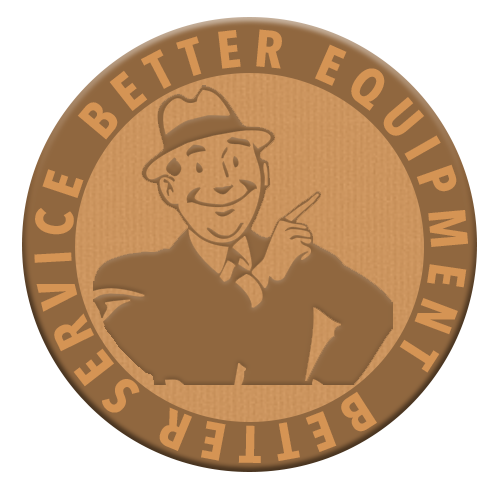 Our Promise to You
No matter how you shop with us, whether it's in store at our Winter Garden or Clermont locations or online. We promise a consistent service experience that aims to exceed your expectations. We want you to have a mower you love and a service shop you trust.
Free Set-up, Registration and Local Delivery* (30 mile range) by a trained team member
Free Pick-up & Delivery on warranty repairs (1st year)
Free Pick-up & Delivery on Annual Service in the Off Season (Dec - Feb)
7 Day - Love it or Exchange it guarantee. Sometimes we all make mistakes, we'll make it painless to switch
*$50 delivery charge on orders under $1500
ALL ORDERS NOW QUALIFY FOR FREE DELIVERY
HS 46 C-E Specifications - Occasional Use

DISPLACEMENT
21.4 cc (1.31 cu. in.)
ENGINE POWER
0.65 kW (0.87 bhp)
FUEL CAPACITY
280 cc (9.5 oz.)
BLADE LENGTH
22"
STROKES PER MINUTE
3,640
POWER SOURCE
Gas
WEIGHT*
4.3 kg (9.5 lbs.)
*Dry weight.
Built in the USA
Indicates products that are built in the United States from domestic and foreign parts and components.

Anti-Vibration System
STIHL has a system for minimizing the vibration levels of handheld outdoor power equipment. The STIHL anti-vibration system helps reduce operator fatigue and provides a more comfortable working experience.

Double-Sided Blades
The dual-ground blade system provides a clean cut and is ideal for cutting through stronger, thicker branches.

STIHL Easy2Start™
The STIHL Easy2Start™ system makes starting STIHL® outdoor power tools almost effortless, eliminating the need for a strong pull of the starting cord. This advanced starting system is designed to make starting STIHL® products fast and easy. The specific system may vary by model, but in each case, a quick pull overcomes the engine's compression to minimize the strength and effort required to start. Available on selected products.