{"id":4275902709895,"title":"Stihl HS 87 R Hedge Trimmer","handle":"stihl-hs-87-r-hedge-trimmer","description":"\u003cp\u003e\u003cstrong\u003eThis gasoline-powered hedge trimmer delivers improved fuel efficiency, lighter weight, ergonomic design and increased blade speed when compared to previous models – great for tackling heavy-duty shrub trimming and rejuvenation.\u003c\/strong\u003e\u003c\/p\u003e\n\u003cp\u003eThe HS 87 R features a single-sided 30" blade, faster blade speed and increased engine torque*, resulting in greater cutting effectiveness and efficiency. It is great for pruning and rejuvenating overgrown shrubs, while its lightweight design is well balanced for easy maneuverability. The "R" indicates a cutting blade designed for thinning, rejuvenation and pruning of thick shrubs and hedges. Its new, low-emission engine uses 20% less fuel than previous models, reducing fuel costs and improving the bottom line. And its low-vibration technology make extended use more comfortable.\u003c\/p\u003e\n\u003c!-- TABS --\u003e\n\u003ch5\u003eSpecifications\u003c\/h5\u003e\n\u003ctable class=\"technical_data\"\u003e\n \u003ctbody\u003e\n \u003ctr class=\"psHeader\"\u003e\n \u003ctd colspan=\"2\"\u003e\n \u003cspan\u003eHS 87 R Specifications - Professional Use\u003c\/span\u003e\n \u003c\/td\u003e\n \u003c\/tr\u003e\n \u003ctr\u003e\n \u003ctd class=\"col1\"\u003eDISPLACEMENT\n \u003c\/td\u003e\n \u003ctd class=\"col2\"\u003e22.7 cc (1.4 cu. in.)\n \u003c\/td\u003e\n \u003c\/tr\u003e\n \u003ctr class=\"odd\"\u003e\n \u003ctd class=\"col1\"\u003eENGINE POWER\n \u003c\/td\u003e\n \u003ctd class=\"col2\"\u003e0.7 kW (0.94 bhp)\n \u003c\/td\u003e\n \u003c\/tr\u003e\n \u003ctr\u003e\n \u003ctd class=\"col1\"\u003eFUEL CAPACITY\n \u003c\/td\u003e\n \u003ctd class=\"col2\"\u003e460 cc (15.6 oz.)\n \u003c\/td\u003e\n \u003c\/tr\u003e\n \u003ctr class=\"odd\"\u003e\n \u003ctd class=\"col1\"\u003eBLADE LENGTH\n \u003c\/td\u003e\n \u003ctd class=\"col2\"\u003e30\" (76.2 cm)\n \u003c\/td\u003e\n \u003c\/tr\u003e\n \u003ctr\u003e\n \u003ctd class=\"col1\"\u003eSTROKES PER MINUTE\n \u003c\/td\u003e\n \u003ctd class=\"col2\"\u003e3,100\n \u003c\/td\u003e\n \u003c\/tr\u003e\n \u003ctr class=\"odd\"\u003e\n \u003ctd class=\"col1\"\u003ePOWER SOURCE\n \u003c\/td\u003e\n \u003ctd class=\"col2\"\u003eGas\n \u003c\/td\u003e\n \u003c\/tr\u003e\n \u003ctr\u003e\n \u003ctd class=\"col1\"\u003eWEIGHT*\n \u003c\/td\u003e\n \u003ctd class=\"col2\"\u003eWith 30\" blade: 5.5 kg (12.1 lbs.)\n \u003c\/td\u003e\n \u003c\/tr\u003e\n \u003ctr class=\"psFooter\"\u003e\n \u003ctd colspan=\"2\"\u003e\n *Dry weight. \n\n \u003c\/td\u003e\n \u003c\/tr\u003e\n \u003c\/tbody\u003e\n \u003c\/table\u003e\n\u003ch5\u003eFeatures\u003c\/h5\u003e\n\u003cul class=\"configuration_list hide5\"\u003e\n \u003cli\u003e\n \u003cdiv\u003e\n \u003cp\u003e\n \n\t\t\u003cb\u003eAnti-Vibration System\u003c\/b\u003e\n\t\t\u003cbr\u003e\nSTIHL has a system for minimizing the vibration levels of handheld outdoor power equipment. The STIHL anti-vibration system helps reduce operator fatigue and provides a more comfortable working experience.\n\n \u003c\/p\u003e\n \u003c\/div\u003e\n \u003c\/li\u003e\n \u003cli\u003e\n \u003cdiv\u003e\n \u003cp\u003e\n \n\t\t\u003cb\u003eSingle-Sided Blades\u003c\/b\u003e\n\t\t\u003cbr\u003e\nSTIHL hedge trimmers with single-sided blades are ideal for cutting hedges in one direction that range between waist and chest height.\n\n \u003c\/p\u003e\n \u003c\/div\u003e\n \u003c\/li\u003e\n \u003c\/ul\u003e\n\u003c!-- \/TABS --\u003e","published_at":"2019-10-25T00:01:36-04:00","created_at":"2019-10-25T03:39:16-04:00","vendor":"Stihl","type":"","tags":["Disable_Shipping","Series_HS - Hedge Trimmer","Stihl","Wholegood"],"price":55995,"price_min":55995,"price_max":55995,"available":false,"price_varies":false,"compare_at_price":null,"compare_at_price_min":0,"compare_at_price_max":0,"compare_at_price_varies":false,"variants":[{"id":30755546169479,"title":"Default Title","option1":"Default Title","option2":null,"option3":null,"sku":"HS 87 R","requires_shipping":true,"taxable":true,"featured_image":null,"available":false,"name":"Stihl HS 87 R Hedge Trimmer","public_title":null,"options":["Default Title"],"price":55995,"weight":0,"compare_at_price":null,"inventory_management":"shopify","barcode":"","requires_selling_plan":false,"selling_plan_allocations":[]}],"images":["\/\/cdn.shopify.com\/s\/files\/1\/0081\/1669\/9202\/products\/hs87r.png?v=1571989172"],"featured_image":"\/\/cdn.shopify.com\/s\/files\/1\/0081\/1669\/9202\/products\/hs87r.png?v=1571989172","options":["Title"],"media":[{"alt":null,"id":5333502591111,"position":1,"preview_image":{"aspect_ratio":3.806,"height":134,"width":510,"src":"https:\/\/cdn.shopify.com\/s\/files\/1\/0081\/1669\/9202\/products\/hs87r.png?v=1571989172"},"aspect_ratio":3.806,"height":134,"media_type":"image","src":"https:\/\/cdn.shopify.com\/s\/files\/1\/0081\/1669\/9202\/products\/hs87r.png?v=1571989172","width":510}],"requires_selling_plan":false,"selling_plan_groups":[],"content":"\u003cp\u003e\u003cstrong\u003eThis gasoline-powered hedge trimmer delivers improved fuel efficiency, lighter weight, ergonomic design and increased blade speed when compared to previous models – great for tackling heavy-duty shrub trimming and rejuvenation.\u003c\/strong\u003e\u003c\/p\u003e\n\u003cp\u003eThe HS 87 R features a single-sided 30" blade, faster blade speed and increased engine torque*, resulting in greater cutting effectiveness and efficiency. It is great for pruning and rejuvenating overgrown shrubs, while its lightweight design is well balanced for easy maneuverability. The "R" indicates a cutting blade designed for thinning, rejuvenation and pruning of thick shrubs and hedges. Its new, low-emission engine uses 20% less fuel than previous models, reducing fuel costs and improving the bottom line. And its low-vibration technology make extended use more comfortable.\u003c\/p\u003e\n\u003c!-- TABS --\u003e\n\u003ch5\u003eSpecifications\u003c\/h5\u003e\n\u003ctable class=\"technical_data\"\u003e\n \u003ctbody\u003e\n \u003ctr class=\"psHeader\"\u003e\n \u003ctd colspan=\"2\"\u003e\n \u003cspan\u003eHS 87 R Specifications - Professional Use\u003c\/span\u003e\n \u003c\/td\u003e\n \u003c\/tr\u003e\n \u003ctr\u003e\n \u003ctd class=\"col1\"\u003eDISPLACEMENT\n \u003c\/td\u003e\n \u003ctd class=\"col2\"\u003e22.7 cc (1.4 cu. in.)\n \u003c\/td\u003e\n \u003c\/tr\u003e\n \u003ctr class=\"odd\"\u003e\n \u003ctd class=\"col1\"\u003eENGINE POWER\n \u003c\/td\u003e\n \u003ctd class=\"col2\"\u003e0.7 kW (0.94 bhp)\n \u003c\/td\u003e\n \u003c\/tr\u003e\n \u003ctr\u003e\n \u003ctd class=\"col1\"\u003eFUEL CAPACITY\n \u003c\/td\u003e\n \u003ctd class=\"col2\"\u003e460 cc (15.6 oz.)\n \u003c\/td\u003e\n \u003c\/tr\u003e\n \u003ctr class=\"odd\"\u003e\n \u003ctd class=\"col1\"\u003eBLADE LENGTH\n \u003c\/td\u003e\n \u003ctd class=\"col2\"\u003e30\" (76.2 cm)\n \u003c\/td\u003e\n \u003c\/tr\u003e\n \u003ctr\u003e\n \u003ctd class=\"col1\"\u003eSTROKES PER MINUTE\n \u003c\/td\u003e\n \u003ctd class=\"col2\"\u003e3,100\n \u003c\/td\u003e\n \u003c\/tr\u003e\n \u003ctr class=\"odd\"\u003e\n \u003ctd class=\"col1\"\u003ePOWER SOURCE\n \u003c\/td\u003e\n \u003ctd class=\"col2\"\u003eGas\n \u003c\/td\u003e\n \u003c\/tr\u003e\n \u003ctr\u003e\n \u003ctd class=\"col1\"\u003eWEIGHT*\n \u003c\/td\u003e\n \u003ctd class=\"col2\"\u003eWith 30\" blade: 5.5 kg (12.1 lbs.)\n \u003c\/td\u003e\n \u003c\/tr\u003e\n \u003ctr class=\"psFooter\"\u003e\n \u003ctd colspan=\"2\"\u003e\n *Dry weight. \n\n \u003c\/td\u003e\n \u003c\/tr\u003e\n \u003c\/tbody\u003e\n \u003c\/table\u003e\n\u003ch5\u003eFeatures\u003c\/h5\u003e\n\u003cul class=\"configuration_list hide5\"\u003e\n \u003cli\u003e\n \u003cdiv\u003e\n \u003cp\u003e\n \n\t\t\u003cb\u003eAnti-Vibration System\u003c\/b\u003e\n\t\t\u003cbr\u003e\nSTIHL has a system for minimizing the vibration levels of handheld outdoor power equipment. The STIHL anti-vibration system helps reduce operator fatigue and provides a more comfortable working experience.\n\n \u003c\/p\u003e\n \u003c\/div\u003e\n \u003c\/li\u003e\n \u003cli\u003e\n \u003cdiv\u003e\n \u003cp\u003e\n \n\t\t\u003cb\u003eSingle-Sided Blades\u003c\/b\u003e\n\t\t\u003cbr\u003e\nSTIHL hedge trimmers with single-sided blades are ideal for cutting hedges in one direction that range between waist and chest height.\n\n \u003c\/p\u003e\n \u003c\/div\u003e\n \u003c\/li\u003e\n \u003c\/ul\u003e\n\u003c!-- \/TABS --\u003e"}
Stihl HS 87 R Hedge Trimmer
Stihl HS 87 R Hedge Trimmer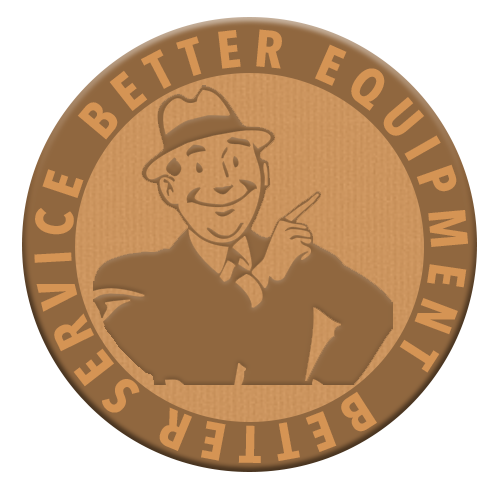 Our Promise to You
No matter how you shop with us, whether it's in store at our Winter Garden or Clermont locations or online. We promise a consistent service experience that aims to exceed your expectations. We want you to have a mower you love and a service shop you trust.
Set-up, Registration and Local Delivery by a trained team member
Pick-up & Delivery for service and warranty repair
7 Day - Love it or Exchange it guarantee. Sometimes we all make mistakes, we'll make it painless to switch
HS 87 R Specifications - Professional Use

DISPLACEMENT
22.7 cc (1.4 cu. in.)
ENGINE POWER
0.7 kW (0.94 bhp)
FUEL CAPACITY
460 cc (15.6 oz.)
BLADE LENGTH
30" (76.2 cm)
STROKES PER MINUTE
3,100
POWER SOURCE
Gas
WEIGHT*
With 30" blade: 5.5 kg (12.1 lbs.)
*Dry weight.
Anti-Vibration System
STIHL has a system for minimizing the vibration levels of handheld outdoor power equipment. The STIHL anti-vibration system helps reduce operator fatigue and provides a more comfortable working experience.

Single-Sided Blades
STIHL hedge trimmers with single-sided blades are ideal for cutting hedges in one direction that range between waist and chest height.