{"id":4380304146567,"title":"Stihl HT 103 Pole Pruner","handle":"stihl-ht-103-pole-pruner","description":"\u003cp\u003e\u003cstrong\u003eA pole pruner designed for easy handling and reduced user fatigue.\u003c\/strong\u003e\u003c\/p\u003e\n\u003cp\u003eWhether you are tackling low-hanging branches or trimming higher ones, you want to do your pruning jobs with ease and comfort. With the HT 103 Pole Pruner, get ready for a tool designed to reduce fatigue and improve handling. Its telescoping design increases rigidity while extending and easily locks into position, letting you prune high branches with precision. This reduced-weight pole pruner also has a large fuel tank providing 30% longer run times than previous models. Combined with features like the semi-automatic choke lever, one-touch stop, no-slip grip clamp and 1\/4\" STIHL PICCO™ Micro™ 3 (PM3) saw chain, you get a fast and convenient tool that makes clean cuts.\u003c\/p\u003e\n\u003c!-- TABS --\u003e\n\u003ch5\u003eSpecifications\u003c\/h5\u003e\n\u003ctable class=\"technical_data\"\u003e\n \u003ctbody\u003e\n \u003ctr class=\"psHeader\"\u003e\n \u003ctd colspan=\"2\"\u003e\n \u003cspan\u003eHT 103 Specifications - Professional Use\u003c\/span\u003e\n \u003c\/td\u003e\n \u003c\/tr\u003e\n \u003ctr\u003e\n \u003ctd class=\"col1\"\u003eDISPLACEMENT\n \u003c\/td\u003e\n \u003ctd class=\"col2\"\u003e31.4 cc (1.9 cu. in.)\n \u003c\/td\u003e\n \u003c\/tr\u003e\n \u003ctr class=\"odd\"\u003e\n \u003ctd class=\"col1\"\u003eENGINE POWER\n \u003c\/td\u003e\n \u003ctd class=\"col2\"\u003e1.05 kW (1.4 bhp)\n \u003c\/td\u003e\n \u003c\/tr\u003e\n \u003ctr\u003e\n \u003ctd class=\"col1\"\u003eOVERALL LENGTH\n \u003c\/td\u003e\n \u003ctd class=\"col2\"\u003e7'6\" to 11'6\"\n \u003c\/td\u003e\n \u003c\/tr\u003e\n \u003ctr class=\"odd\"\u003e\n \u003ctd class=\"col1\"\u003eFUEL CAPACITY\n \u003c\/td\u003e\n \u003ctd class=\"col2\"\u003e530 cc (18.0 oz.)\n \u003c\/td\u003e\n \u003c\/tr\u003e\n \u003ctr\u003e\n \u003ctd class=\"col1\"\u003eCHAIN OIL CAPACITY\n \u003c\/td\u003e\n \u003ctd class=\"col2\"\u003e220 cc (7.4 oz.)\n \u003c\/td\u003e\n \u003c\/tr\u003e\n \u003ctr class=\"odd\"\u003e\n \u003ctd class=\"col1\"\u003eOILOMATIC® Chain\/Guide Bar Size\n \u003c\/td\u003e\n \u003ctd class=\"col2\"\u003e1\/4\" STIHL PICCO™ 71 PM3 \/ 30 cm (12\")\n \u003c\/td\u003e\n \u003c\/tr\u003e\n \u003ctr\u003e\n \u003ctd class=\"col1\"\u003ePOWER SOURCE\n \u003c\/td\u003e\n \u003ctd class=\"col2\"\u003eGas\n \u003c\/td\u003e\n \u003c\/tr\u003e\n \u003ctr class=\"odd\"\u003e\n \u003ctd class=\"col1\"\u003eWEIGHT*\n \u003c\/td\u003e\n \u003ctd class=\"col2\"\u003e7 kg (15.5 lbs.) with cutting attachment\n \u003c\/td\u003e\n \u003c\/tr\u003e\n \u003ctr class=\"psFooter\"\u003e\n \u003ctd colspan=\"2\"\u003e\n The actual listed guide bar length can vary from the effective cutting length based on the gear head design. *Dry weight.\n\n \u003c\/td\u003e\n \u003c\/tr\u003e\n \u003c\/tbody\u003e\n \u003c\/table\u003e\n\u003ch5\u003eFeatures\u003c\/h5\u003e\n\u003cul class=\"configuration_list hide5\"\u003e\n \u003cli\u003e\n \u003cdiv\u003e\n \u003cp\u003e\n \u003cstrong\u003eBuilt in the USA\u003c\/strong\u003e\u003cbr\u003e\nIndicates products that are built in the United States from domestic and foreign parts and components.\n \u003c\/p\u003e\n \u003cp class=\"nofloat\"\u003e\n \u003ca class=\"orange_arrow\" href=\"https:\/\/www.stihlusa.com\/real-people-stihl-people\/build-it\/\"\u003eMore information\u003c\/a\u003e\n \u003c\/p\u003e\n \u003c\/div\u003e\n \u003c\/li\u003e\n \u003cli\u003e\n \u003cdiv\u003e\n \u003cp\u003e\n \u003cstrong\u003eReduced-Emission Engine Technology - Caring for Nature\u003c\/strong\u003e\n\u003cbr\u003e\nThe STIHL Inc. "Caring for Nature" seal identifies its powered products that are more environmentally conscious, producing zero or low exhaust emissions. STIHL Inc. defines "low exhaust emissions" as being cleaner than EPA and\/or CARB exhaust emission standards.\n \u003c\/p\u003e\n \u003cp class=\"nofloat\"\u003e\n \u003ca class=\"orange_arrow\" href=\"https:\/\/www.stihlusa.com\/products\/technology\/the-road-to-green-is-orange\/\"\u003eMore information\u003c\/a\u003e\n \u003c\/p\u003e\n \u003c\/div\u003e\n \u003c\/li\u003e\n \u003cli\u003e\n \u003cdiv\u003e\n \u003cp\u003e\n \n\t\t\u003cb\u003eAnti-Vibration System\u003c\/b\u003e\n\t\t\u003cbr\u003e\nSTIHL has a system for minimizing the vibration levels of handheld outdoor power equipment. The STIHL anti-vibration system helps reduce operator fatigue and provides a more comfortable working experience. \n\n \u003c\/p\u003e\n \u003c\/div\u003e\n \u003c\/li\u003e\n \u003cli\u003e\n \u003cdiv\u003e\n \u003cp\u003e\n \n\t\t\u003cb\u003eMulti-Function Control Handle\u003c\/b\u003e\n\t\t\u003cbr\u003e\nHaving easy access to all of the controls on one comfortable handle helps makes it easier to complete tasks so the operator's hand never has to leave the handle.\n\n \u003c\/p\u003e\n \u003c\/div\u003e\n \u003c\/li\u003e\n \u003cli\u003e\n \u003cdiv\u003e\n \u003cp\u003e\n \n\t\t\u003cb\u003eTelescoping Pole\u003c\/b\u003e\n\t\t\u003cbr\u003e\nWith an adjustable shaft, telescoping pole pruners can cut branches up to 16 feet above ground.\n\n \u003c\/p\u003e\n \u003c\/div\u003e\n \u003c\/li\u003e\n \u003cli\u003e\n \u003cdiv\u003e\n \u003cp\u003e\n \u003cstrong\u003ePurge Pump Primer\u003c\/strong\u003e\n\u003cbr\u003e\nAt the press of a button, this small fuel pump delivers fuel to the carburetor, reducing the number of starting pulls needed after an extended break between uses.\n \u003c\/p\u003e\n \u003c\/div\u003e\n \u003c\/li\u003e\n \u003c\/ul\u003e\n\u003c!-- \/TABS --\u003e","published_at":"2019-11-27T13:03:56-05:00","created_at":"2019-11-27T13:05:00-05:00","vendor":"Stihl","type":"","tags":["Disable_Shipping","Series_HT - Pole Pruner","Stihl","Wholegood"],"price":59995,"price_min":59995,"price_max":59995,"available":false,"price_varies":false,"compare_at_price":null,"compare_at_price_min":0,"compare_at_price_max":0,"compare_at_price_varies":false,"variants":[{"id":31282348982407,"title":"Default Title","option1":"Default Title","option2":null,"option3":null,"sku":"HT 103","requires_shipping":true,"taxable":true,"featured_image":null,"available":false,"name":"Stihl HT 103 Pole Pruner","public_title":null,"options":["Default Title"],"price":59995,"weight":0,"compare_at_price":null,"inventory_management":"shopify","barcode":"","requires_selling_plan":false,"selling_plan_allocations":[]}],"images":["\/\/cdn.shopify.com\/s\/files\/1\/0081\/1669\/9202\/products\/ht103.png?v=1574877977"],"featured_image":"\/\/cdn.shopify.com\/s\/files\/1\/0081\/1669\/9202\/products\/ht103.png?v=1574877977","options":["Title"],"media":[{"alt":null,"id":5777442472071,"position":1,"preview_image":{"aspect_ratio":1.0,"height":480,"width":480,"src":"https:\/\/cdn.shopify.com\/s\/files\/1\/0081\/1669\/9202\/products\/ht103.png?v=1574877977"},"aspect_ratio":1.0,"height":480,"media_type":"image","src":"https:\/\/cdn.shopify.com\/s\/files\/1\/0081\/1669\/9202\/products\/ht103.png?v=1574877977","width":480}],"requires_selling_plan":false,"selling_plan_groups":[],"content":"\u003cp\u003e\u003cstrong\u003eA pole pruner designed for easy handling and reduced user fatigue.\u003c\/strong\u003e\u003c\/p\u003e\n\u003cp\u003eWhether you are tackling low-hanging branches or trimming higher ones, you want to do your pruning jobs with ease and comfort. With the HT 103 Pole Pruner, get ready for a tool designed to reduce fatigue and improve handling. Its telescoping design increases rigidity while extending and easily locks into position, letting you prune high branches with precision. This reduced-weight pole pruner also has a large fuel tank providing 30% longer run times than previous models. Combined with features like the semi-automatic choke lever, one-touch stop, no-slip grip clamp and 1\/4\" STIHL PICCO™ Micro™ 3 (PM3) saw chain, you get a fast and convenient tool that makes clean cuts.\u003c\/p\u003e\n\u003c!-- TABS --\u003e\n\u003ch5\u003eSpecifications\u003c\/h5\u003e\n\u003ctable class=\"technical_data\"\u003e\n \u003ctbody\u003e\n \u003ctr class=\"psHeader\"\u003e\n \u003ctd colspan=\"2\"\u003e\n \u003cspan\u003eHT 103 Specifications - Professional Use\u003c\/span\u003e\n \u003c\/td\u003e\n \u003c\/tr\u003e\n \u003ctr\u003e\n \u003ctd class=\"col1\"\u003eDISPLACEMENT\n \u003c\/td\u003e\n \u003ctd class=\"col2\"\u003e31.4 cc (1.9 cu. in.)\n \u003c\/td\u003e\n \u003c\/tr\u003e\n \u003ctr class=\"odd\"\u003e\n \u003ctd class=\"col1\"\u003eENGINE POWER\n \u003c\/td\u003e\n \u003ctd class=\"col2\"\u003e1.05 kW (1.4 bhp)\n \u003c\/td\u003e\n \u003c\/tr\u003e\n \u003ctr\u003e\n \u003ctd class=\"col1\"\u003eOVERALL LENGTH\n \u003c\/td\u003e\n \u003ctd class=\"col2\"\u003e7'6\" to 11'6\"\n \u003c\/td\u003e\n \u003c\/tr\u003e\n \u003ctr class=\"odd\"\u003e\n \u003ctd class=\"col1\"\u003eFUEL CAPACITY\n \u003c\/td\u003e\n \u003ctd class=\"col2\"\u003e530 cc (18.0 oz.)\n \u003c\/td\u003e\n \u003c\/tr\u003e\n \u003ctr\u003e\n \u003ctd class=\"col1\"\u003eCHAIN OIL CAPACITY\n \u003c\/td\u003e\n \u003ctd class=\"col2\"\u003e220 cc (7.4 oz.)\n \u003c\/td\u003e\n \u003c\/tr\u003e\n \u003ctr class=\"odd\"\u003e\n \u003ctd class=\"col1\"\u003eOILOMATIC® Chain\/Guide Bar Size\n \u003c\/td\u003e\n \u003ctd class=\"col2\"\u003e1\/4\" STIHL PICCO™ 71 PM3 \/ 30 cm (12\")\n \u003c\/td\u003e\n \u003c\/tr\u003e\n \u003ctr\u003e\n \u003ctd class=\"col1\"\u003ePOWER SOURCE\n \u003c\/td\u003e\n \u003ctd class=\"col2\"\u003eGas\n \u003c\/td\u003e\n \u003c\/tr\u003e\n \u003ctr class=\"odd\"\u003e\n \u003ctd class=\"col1\"\u003eWEIGHT*\n \u003c\/td\u003e\n \u003ctd class=\"col2\"\u003e7 kg (15.5 lbs.) with cutting attachment\n \u003c\/td\u003e\n \u003c\/tr\u003e\n \u003ctr class=\"psFooter\"\u003e\n \u003ctd colspan=\"2\"\u003e\n The actual listed guide bar length can vary from the effective cutting length based on the gear head design. *Dry weight.\n\n \u003c\/td\u003e\n \u003c\/tr\u003e\n \u003c\/tbody\u003e\n \u003c\/table\u003e\n\u003ch5\u003eFeatures\u003c\/h5\u003e\n\u003cul class=\"configuration_list hide5\"\u003e\n \u003cli\u003e\n \u003cdiv\u003e\n \u003cp\u003e\n \u003cstrong\u003eBuilt in the USA\u003c\/strong\u003e\u003cbr\u003e\nIndicates products that are built in the United States from domestic and foreign parts and components.\n \u003c\/p\u003e\n \u003cp class=\"nofloat\"\u003e\n \u003ca class=\"orange_arrow\" href=\"https:\/\/www.stihlusa.com\/real-people-stihl-people\/build-it\/\"\u003eMore information\u003c\/a\u003e\n \u003c\/p\u003e\n \u003c\/div\u003e\n \u003c\/li\u003e\n \u003cli\u003e\n \u003cdiv\u003e\n \u003cp\u003e\n \u003cstrong\u003eReduced-Emission Engine Technology - Caring for Nature\u003c\/strong\u003e\n\u003cbr\u003e\nThe STIHL Inc. "Caring for Nature" seal identifies its powered products that are more environmentally conscious, producing zero or low exhaust emissions. STIHL Inc. defines "low exhaust emissions" as being cleaner than EPA and\/or CARB exhaust emission standards.\n \u003c\/p\u003e\n \u003cp class=\"nofloat\"\u003e\n \u003ca class=\"orange_arrow\" href=\"https:\/\/www.stihlusa.com\/products\/technology\/the-road-to-green-is-orange\/\"\u003eMore information\u003c\/a\u003e\n \u003c\/p\u003e\n \u003c\/div\u003e\n \u003c\/li\u003e\n \u003cli\u003e\n \u003cdiv\u003e\n \u003cp\u003e\n \n\t\t\u003cb\u003eAnti-Vibration System\u003c\/b\u003e\n\t\t\u003cbr\u003e\nSTIHL has a system for minimizing the vibration levels of handheld outdoor power equipment. The STIHL anti-vibration system helps reduce operator fatigue and provides a more comfortable working experience. \n\n \u003c\/p\u003e\n \u003c\/div\u003e\n \u003c\/li\u003e\n \u003cli\u003e\n \u003cdiv\u003e\n \u003cp\u003e\n \n\t\t\u003cb\u003eMulti-Function Control Handle\u003c\/b\u003e\n\t\t\u003cbr\u003e\nHaving easy access to all of the controls on one comfortable handle helps makes it easier to complete tasks so the operator's hand never has to leave the handle.\n\n \u003c\/p\u003e\n \u003c\/div\u003e\n \u003c\/li\u003e\n \u003cli\u003e\n \u003cdiv\u003e\n \u003cp\u003e\n \n\t\t\u003cb\u003eTelescoping Pole\u003c\/b\u003e\n\t\t\u003cbr\u003e\nWith an adjustable shaft, telescoping pole pruners can cut branches up to 16 feet above ground.\n\n \u003c\/p\u003e\n \u003c\/div\u003e\n \u003c\/li\u003e\n \u003cli\u003e\n \u003cdiv\u003e\n \u003cp\u003e\n \u003cstrong\u003ePurge Pump Primer\u003c\/strong\u003e\n\u003cbr\u003e\nAt the press of a button, this small fuel pump delivers fuel to the carburetor, reducing the number of starting pulls needed after an extended break between uses.\n \u003c\/p\u003e\n \u003c\/div\u003e\n \u003c\/li\u003e\n \u003c\/ul\u003e\n\u003c!-- \/TABS --\u003e"}
Stihl HT 103 Pole Pruner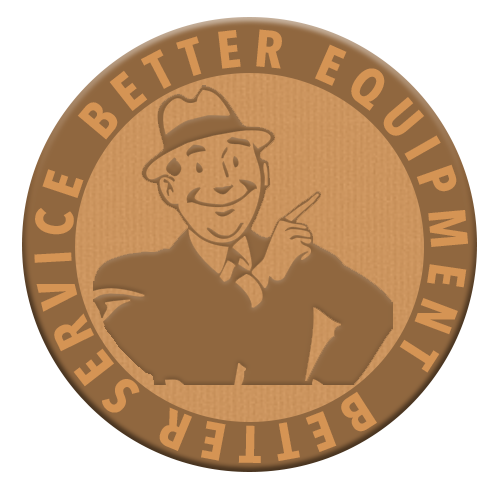 Our Promise to You
No matter how you shop with us, whether it's in store at our Winter Garden or Clermont locations or online. We promise a consistent service experience that aims to exceed your expectations. We want you to have a mower you love and a service shop you trust.
Set-up, Registration and Local Delivery by a trained team member
Pick-up & Delivery for service and warranty repair
7 Day - Love it or Exchange it guarantee. Sometimes we all make mistakes, we'll make it painless to switch
HT 103 Specifications - Professional Use

DISPLACEMENT
31.4 cc (1.9 cu. in.)
ENGINE POWER
1.05 kW (1.4 bhp)
OVERALL LENGTH
7'6" to 11'6"
FUEL CAPACITY
530 cc (18.0 oz.)
CHAIN OIL CAPACITY
220 cc (7.4 oz.)
OILOMATIC® Chain/Guide Bar Size
1/4" STIHL PICCO™ 71 PM3 / 30 cm (12")
POWER SOURCE
Gas
WEIGHT*
7 kg (15.5 lbs.) with cutting attachment
The actual listed guide bar length can vary from the effective cutting length based on the gear head design. *Dry weight.
Built in the USA
Indicates products that are built in the United States from domestic and foreign parts and components.

Reduced-Emission Engine Technology - Caring for Nature
The STIHL Inc. "Caring for Nature" seal identifies its powered products that are more environmentally conscious, producing zero or low exhaust emissions. STIHL Inc. defines "low exhaust emissions" as being cleaner than EPA and/or CARB exhaust emission standards.

Anti-Vibration System
STIHL has a system for minimizing the vibration levels of handheld outdoor power equipment. The STIHL anti-vibration system helps reduce operator fatigue and provides a more comfortable working experience.

Multi-Function Control Handle
Having easy access to all of the controls on one comfortable handle helps makes it easier to complete tasks so the operator's hand never has to leave the handle.

Telescoping Pole
With an adjustable shaft, telescoping pole pruners can cut branches up to 16 feet above ground.

Purge Pump Primer
At the press of a button, this small fuel pump delivers fuel to the carburetor, reducing the number of starting pulls needed after an extended break between uses.