{"id":4370882232455,"title":"Stihl MS 150 T C-E In-Tree Chainsaw with Easy2Start™","handle":"stihl-ms-150-t-c-e-in-tree-chainsaw-with-easy2start™","description":"\u003cp\u003e\u003cstrong\u003eA professional arborist chainsaw that is ultra lightweight and loaded with STIHL features.\nFor in-tree professional use only.\u003c\/strong\u003e\u003c\/p\u003e\n\u003cp\u003eThe STIHL MS 150 T C-E features durability and portability, exclusively for in-tree professionals. This lightweight powerhead weighs only 5.7 pounds and features Easy2Start™ technology for smooth starts. Ideal for arborists, the MS 150 T C-E chainsaw is easy to carry, and its top-handle design is easy to maneuver. The result is less operator fatigue, which can result from use of heavier saws. It also features reduced exhaust emission technology and enhanced fuel efficiency as compared to traditional 2-stroke engines, which means fewer fill-ups and fewer interruptions to your work. This is how STIHL makes ultra-lightweight chainsaws: The right way.\nEnlarge\n\u003c\/p\u003e\n\u003c!-- TABS --\u003e\n\u003ch5\u003eSpecifications\u003c\/h5\u003e\n\u003ctable class=\"technical_data\"\u003e\n \u003ctbody\u003e\n \u003ctr class=\"psHeader\"\u003e\n \u003ctd colspan=\"2\"\u003e\n \u003cspan\u003eMS 150 T C-E Specifications - Professional In-Tree Use Only\u003c\/span\u003e\n \u003c\/td\u003e\n \u003c\/tr\u003e\n \u003ctr\u003e\n \u003ctd class=\"col1\"\u003eDISPLACEMENT\n \u003c\/td\u003e\n \u003ctd class=\"col2\"\u003e23.6 cc (1.44 cu. in.)\n \u003c\/td\u003e\n \u003c\/tr\u003e\n \u003ctr class=\"odd\"\u003e\n \u003ctd class=\"col1\"\u003eENGINE POWER\n \u003c\/td\u003e\n \u003ctd class=\"col2\"\u003e1.0 kW (1.34 bhp)\n \u003c\/td\u003e\n \u003c\/tr\u003e\n \u003ctr\u003e\n \u003ctd class=\"col1\"\u003ePOWERHEAD WEIGHT\n \u003c\/td\u003e\n \u003ctd class=\"col2\"\u003e2.6 kg (5.7 lbs)\n \u003c\/td\u003e\n \u003c\/tr\u003e\n \u003ctr class=\"odd\"\u003e\n \u003ctd class=\"col1\"\u003eFUEL CAPACITY\n \u003c\/td\u003e\n \u003ctd class=\"col2\"\u003e200 cc (6.76 oz.)\n \u003c\/td\u003e\n \u003c\/tr\u003e\n \u003ctr\u003e\n \u003ctd class=\"col1\"\u003eCHAIN OIL CAPACITY\n \u003c\/td\u003e\n \u003ctd class=\"col2\"\u003e150 cc (5.07 oz.)\n \u003c\/td\u003e\n \u003c\/tr\u003e\n \u003ctr class=\"odd\"\u003e\n \u003ctd class=\"col1\"\u003eOILOMATIC® CHAIN\n \u003c\/td\u003e\n \u003ctd class=\"col2\"\u003e1\/4\" PM3\n \u003c\/td\u003e\n \u003c\/tr\u003e\n \u003ctr\u003e\n \u003ctd class=\"col1\"\u003eGUIDE BAR LENGTHS (Recommended ranges)\n \u003c\/td\u003e\n \u003ctd class=\"col2\"\u003e30 cm (12\")\u003cbr\u003eSTIHL ROLLOMATIC® E Mini\n \u003c\/td\u003e\n \u003c\/tr\u003e\n \u003ctr class=\"odd\"\u003e\n \u003ctd class=\"col1\"\u003ePOWER SOURCE\n \u003c\/td\u003e\n \u003ctd class=\"col2\"\u003eGas\n \u003c\/td\u003e\n \u003c\/tr\u003e\n \u003ctr class=\"psFooter\"\u003e\n \u003ctd colspan=\"2\"\u003e\n STIHL recommends #3670 (71 PM3 64) OILOMATIC® saw chain and 12\" 3005 008 3405 Ematic™ guide bar combination. The actual listed guide bar length can vary from the effective cutting length based on which powerhead it is installed on.\n\n \u003c\/td\u003e\n \u003c\/tr\u003e\n \u003c\/tbody\u003e\n \u003c\/table\u003e\n\u003ch5\u003eFeatures\u003c\/h5\u003e\n\u003cul class=\"configuration_list hide5\"\u003e\n \u003cli\u003e\n \u003cdiv\u003e\n \u003cp\u003e\n \n\t\t\u003cb\u003eSTIHL Easy2Start™ (E)\u003c\/b\u003e\n\t\t\u003cbr\u003eThe STIHL Easy2Start™ system makes starting STIHL outdoor power tools almost effortless, eliminating the need for a strong pull of the starting cord. This advanced starting system is designed to make starting STIHL products easier. The specific system may vary by model, but in each case, a quick pull overcomes the engine's compression to minimize the strength and effort required to start. Available on selected products.\n \u003c\/p\u003e\n \u003c\/div\u003e\n \u003c\/li\u003e\n \u003cli\u003e\n \u003cdiv\u003e\n \u003cp\u003e\n \n\t\t\u003cb\u003ePurge Pump Primer\u003c\/b\u003e\n\t\t\u003cbr\u003eThe purge pump primer feature enables the user to prime the carburetor with fuel, enabling easier starting. The purge pump primer is designed in a way that the operator cannot flood the machine by priming the carburetor too many times. Flooding the engine is still possible if the choke is not removed after the engine turns over.\n\u003cbr\u003e\u003cbr\u003e\u003ca class=\"orange_arrow\" href=\"https:\/\/www.youtube.com\/embed\/HInZ67zkz4k?modestbranding=1\u0026amp;rel=0\u0026amp;showinfo=0\" target=\"_self\"\u003eSee it in action!\u003c\/a\u003e\n \u003c\/p\u003e\n \u003c\/div\u003e\n \u003c\/li\u003e\n \u003cli\u003e\n \u003cdiv\u003e\n \u003cp\u003e\n \u003cstrong\u003eTop handle (T)\u003c\/strong\u003e\u003cbr\u003e\nThe top-handle model is specially designed for in-tree professional use only!\n \u003c\/p\u003e\n \u003c\/div\u003e\n \u003c\/li\u003e\n \u003c\/ul\u003e\n\u003c!-- \/TABS --\u003e","published_at":"2019-11-17T23:50:39-05:00","created_at":"2019-11-17T23:52:06-05:00","vendor":"Stihl","type":"","tags":["Disable_Shipping","Series_MS - Chainsaw","Stihl","Wholegood"],"price":51995,"price_min":51995,"price_max":51995,"available":false,"price_varies":false,"compare_at_price":null,"compare_at_price_min":0,"compare_at_price_max":0,"compare_at_price_varies":false,"variants":[{"id":31252155170951,"title":"Default Title","option1":"Default Title","option2":null,"option3":null,"sku":"MS150TC-E","requires_shipping":true,"taxable":true,"featured_image":null,"available":false,"name":"Stihl MS 150 T C-E In-Tree Chainsaw with Easy2Start™","public_title":null,"options":["Default Title"],"price":51995,"weight":0,"compare_at_price":null,"inventory_management":"shopify","barcode":""}],"images":["\/\/cdn.shopify.com\/s\/files\/1\/0081\/1669\/9202\/products\/ms150tce.png?v=1574052738"],"featured_image":"\/\/cdn.shopify.com\/s\/files\/1\/0081\/1669\/9202\/products\/ms150tce.png?v=1574052738","options":["Title"],"media":[{"alt":null,"id":5739833229447,"position":1,"preview_image":{"aspect_ratio":2.09,"height":244,"width":510,"src":"https:\/\/cdn.shopify.com\/s\/files\/1\/0081\/1669\/9202\/products\/ms150tce.png?v=1574052738"},"aspect_ratio":2.09,"height":244,"media_type":"image","src":"https:\/\/cdn.shopify.com\/s\/files\/1\/0081\/1669\/9202\/products\/ms150tce.png?v=1574052738","width":510}],"content":"\u003cp\u003e\u003cstrong\u003eA professional arborist chainsaw that is ultra lightweight and loaded with STIHL features.\nFor in-tree professional use only.\u003c\/strong\u003e\u003c\/p\u003e\n\u003cp\u003eThe STIHL MS 150 T C-E features durability and portability, exclusively for in-tree professionals. This lightweight powerhead weighs only 5.7 pounds and features Easy2Start™ technology for smooth starts. Ideal for arborists, the MS 150 T C-E chainsaw is easy to carry, and its top-handle design is easy to maneuver. The result is less operator fatigue, which can result from use of heavier saws. It also features reduced exhaust emission technology and enhanced fuel efficiency as compared to traditional 2-stroke engines, which means fewer fill-ups and fewer interruptions to your work. This is how STIHL makes ultra-lightweight chainsaws: The right way.\nEnlarge\n\u003c\/p\u003e\n\u003c!-- TABS --\u003e\n\u003ch5\u003eSpecifications\u003c\/h5\u003e\n\u003ctable class=\"technical_data\"\u003e\n \u003ctbody\u003e\n \u003ctr class=\"psHeader\"\u003e\n \u003ctd colspan=\"2\"\u003e\n \u003cspan\u003eMS 150 T C-E Specifications - Professional In-Tree Use Only\u003c\/span\u003e\n \u003c\/td\u003e\n \u003c\/tr\u003e\n \u003ctr\u003e\n \u003ctd class=\"col1\"\u003eDISPLACEMENT\n \u003c\/td\u003e\n \u003ctd class=\"col2\"\u003e23.6 cc (1.44 cu. in.)\n \u003c\/td\u003e\n \u003c\/tr\u003e\n \u003ctr class=\"odd\"\u003e\n \u003ctd class=\"col1\"\u003eENGINE POWER\n \u003c\/td\u003e\n \u003ctd class=\"col2\"\u003e1.0 kW (1.34 bhp)\n \u003c\/td\u003e\n \u003c\/tr\u003e\n \u003ctr\u003e\n \u003ctd class=\"col1\"\u003ePOWERHEAD WEIGHT\n \u003c\/td\u003e\n \u003ctd class=\"col2\"\u003e2.6 kg (5.7 lbs)\n \u003c\/td\u003e\n \u003c\/tr\u003e\n \u003ctr class=\"odd\"\u003e\n \u003ctd class=\"col1\"\u003eFUEL CAPACITY\n \u003c\/td\u003e\n \u003ctd class=\"col2\"\u003e200 cc (6.76 oz.)\n \u003c\/td\u003e\n \u003c\/tr\u003e\n \u003ctr\u003e\n \u003ctd class=\"col1\"\u003eCHAIN OIL CAPACITY\n \u003c\/td\u003e\n \u003ctd class=\"col2\"\u003e150 cc (5.07 oz.)\n \u003c\/td\u003e\n \u003c\/tr\u003e\n \u003ctr class=\"odd\"\u003e\n \u003ctd class=\"col1\"\u003eOILOMATIC® CHAIN\n \u003c\/td\u003e\n \u003ctd class=\"col2\"\u003e1\/4\" PM3\n \u003c\/td\u003e\n \u003c\/tr\u003e\n \u003ctr\u003e\n \u003ctd class=\"col1\"\u003eGUIDE BAR LENGTHS (Recommended ranges)\n \u003c\/td\u003e\n \u003ctd class=\"col2\"\u003e30 cm (12\")\u003cbr\u003eSTIHL ROLLOMATIC® E Mini\n \u003c\/td\u003e\n \u003c\/tr\u003e\n \u003ctr class=\"odd\"\u003e\n \u003ctd class=\"col1\"\u003ePOWER SOURCE\n \u003c\/td\u003e\n \u003ctd class=\"col2\"\u003eGas\n \u003c\/td\u003e\n \u003c\/tr\u003e\n \u003ctr class=\"psFooter\"\u003e\n \u003ctd colspan=\"2\"\u003e\n STIHL recommends #3670 (71 PM3 64) OILOMATIC® saw chain and 12\" 3005 008 3405 Ematic™ guide bar combination. The actual listed guide bar length can vary from the effective cutting length based on which powerhead it is installed on.\n\n \u003c\/td\u003e\n \u003c\/tr\u003e\n \u003c\/tbody\u003e\n \u003c\/table\u003e\n\u003ch5\u003eFeatures\u003c\/h5\u003e\n\u003cul class=\"configuration_list hide5\"\u003e\n \u003cli\u003e\n \u003cdiv\u003e\n \u003cp\u003e\n \n\t\t\u003cb\u003eSTIHL Easy2Start™ (E)\u003c\/b\u003e\n\t\t\u003cbr\u003eThe STIHL Easy2Start™ system makes starting STIHL outdoor power tools almost effortless, eliminating the need for a strong pull of the starting cord. This advanced starting system is designed to make starting STIHL products easier. The specific system may vary by model, but in each case, a quick pull overcomes the engine's compression to minimize the strength and effort required to start. Available on selected products.\n \u003c\/p\u003e\n \u003c\/div\u003e\n \u003c\/li\u003e\n \u003cli\u003e\n \u003cdiv\u003e\n \u003cp\u003e\n \n\t\t\u003cb\u003ePurge Pump Primer\u003c\/b\u003e\n\t\t\u003cbr\u003eThe purge pump primer feature enables the user to prime the carburetor with fuel, enabling easier starting. The purge pump primer is designed in a way that the operator cannot flood the machine by priming the carburetor too many times. Flooding the engine is still possible if the choke is not removed after the engine turns over.\n\u003cbr\u003e\u003cbr\u003e\u003ca class=\"orange_arrow\" href=\"https:\/\/www.youtube.com\/embed\/HInZ67zkz4k?modestbranding=1\u0026amp;rel=0\u0026amp;showinfo=0\" target=\"_self\"\u003eSee it in action!\u003c\/a\u003e\n \u003c\/p\u003e\n \u003c\/div\u003e\n \u003c\/li\u003e\n \u003cli\u003e\n \u003cdiv\u003e\n \u003cp\u003e\n \u003cstrong\u003eTop handle (T)\u003c\/strong\u003e\u003cbr\u003e\nThe top-handle model is specially designed for in-tree professional use only!\n \u003c\/p\u003e\n \u003c\/div\u003e\n \u003c\/li\u003e\n \u003c\/ul\u003e\n\u003c!-- \/TABS --\u003e"}
Stihl MS 150 T C-E In-Tree Chainsaw with Easy2Start™
Stihl MS 150 T C-E In-Tree Chainsaw with Easy2Start™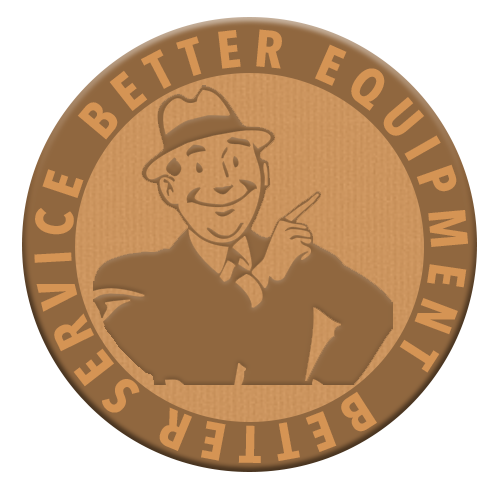 Our Promise to You
No matter how you shop with us, whether it's in store at our Winter Garden or Clermont locations or online. We promise a consistent service experience that aims to exceed your expectations. We want you to have a mower you love and a service shop you trust.
Set-up, Registration and Local Delivery by a trained team member
Pick-up & Delivery for service and warranty repair
7 Day - Love it or Exchange it guarantee. Sometimes we all make mistakes, we'll make it painless to switch
MS 150 T C-E Specifications - Professional In-Tree Use Only

DISPLACEMENT
23.6 cc (1.44 cu. in.)
ENGINE POWER
1.0 kW (1.34 bhp)
POWERHEAD WEIGHT
2.6 kg (5.7 lbs)
FUEL CAPACITY
200 cc (6.76 oz.)
CHAIN OIL CAPACITY
150 cc (5.07 oz.)
OILOMATIC® CHAIN
1/4" PM3
GUIDE BAR LENGTHS (Recommended ranges)
30 cm (12")
STIHL ROLLOMATIC® E Mini
POWER SOURCE
Gas
STIHL recommends #3670 (71 PM3 64) OILOMATIC® saw chain and 12" 3005 008 3405 Ematic™ guide bar combination. The actual listed guide bar length can vary from the effective cutting length based on which powerhead it is installed on.
STIHL Easy2Start™ (E)
The STIHL Easy2Start™ system makes starting STIHL outdoor power tools almost effortless, eliminating the need for a strong pull of the starting cord. This advanced starting system is designed to make starting STIHL products easier. The specific system may vary by model, but in each case, a quick pull overcomes the engine's compression to minimize the strength and effort required to start. Available on selected products.

Purge Pump Primer
The purge pump primer feature enables the user to prime the carburetor with fuel, enabling easier starting. The purge pump primer is designed in a way that the operator cannot flood the machine by priming the carburetor too many times. Flooding the engine is still possible if the choke is not removed after the engine turns over.

See it in action!

Top handle (T)
The top-handle model is specially designed for in-tree professional use only!