{"id":4370859327623,"title":"Stihl MS 171 Chainsaw","handle":"stihl-ms-171-chainsaw","description":"\u003cp\u003e\u003cstrong\u003eA lightweight, fuel-efficient chainsaw with reduced-emission engine technology.\u003c\/strong\u003e\u003c\/p\u003e\n\u003cp\u003eThe STIHL MS 171 is part of the lightweight generation of STIHL chainsaws with reduced emission technology – a significant benefit for users because it saves fuel even as it cuts exhaust emissions. The MS 171 also has the STIHL pre-separation air filter, which can extend filter life up to five times over previous models.\u003c\/p\u003e\n\u003c!-- TABS --\u003e\n\u003ch5\u003eSpecifications\u003c\/h5\u003e\n\u003ctable class=\"technical_data\"\u003e\n \u003ctbody\u003e\n \u003ctr class=\"psHeader\"\u003e\n \u003ctd colspan=\"2\"\u003e\n \u003cspan\u003eMS 171 Specifications - Occasional Use\u003c\/span\u003e\n \u003c\/td\u003e\n \u003c\/tr\u003e\n \u003ctr\u003e\n \u003ctd class=\"col1\"\u003eDISPLACEMENT\n \u003c\/td\u003e\n \u003ctd class=\"col2\"\u003e31.8 cc (1.94 cu. in.) \t\t\t\n \u003c\/td\u003e\n \u003c\/tr\u003e\n \u003ctr class=\"odd\"\u003e\n \u003ctd class=\"col1\"\u003eENGINE POWER\n \u003c\/td\u003e\n \u003ctd class=\"col2\"\u003e1.3 kW (1.7 bhp) \t\t\t\n \u003c\/td\u003e\n \u003c\/tr\u003e\n \u003ctr\u003e\n \u003ctd class=\"col1\"\u003ePOWERHEAD WEIGHT\n \u003c\/td\u003e\n \u003ctd class=\"col2\"\u003e4.3 kg (9.5 lbs.) \n \u003c\/td\u003e\n \u003c\/tr\u003e\n \u003ctr class=\"odd\"\u003e\n \u003ctd class=\"col1\"\u003eFUEL CAPACITY\n \u003c\/td\u003e\n \u003ctd class=\"col2\"\u003e280 cc (9.5 oz.)\t\t\t\n \u003c\/td\u003e\n \u003c\/tr\u003e\n \u003ctr\u003e\n \u003ctd class=\"col1\"\u003eCHAIN OIL CAPACITY\n \u003c\/td\u003e\n \u003ctd class=\"col2\"\u003e180 cc (6.1 oz.)\t\t\t\n \u003c\/td\u003e\n \u003c\/tr\u003e\n \u003ctr class=\"odd\"\u003e\n \u003ctd class=\"col1\"\u003eOILOMATIC® CHAIN\n \u003c\/td\u003e\n \u003ctd class=\"col2\"\u003e3\/8\" PMM3\t\t\t\n \u003c\/td\u003e\n \u003c\/tr\u003e\n \u003ctr\u003e\n \u003ctd class=\"col1\"\u003eGUIDE BAR LENGTHS (Recommended ranges)\n \u003c\/td\u003e\n \u003ctd class=\"col2\"\u003e30 to 40 cm (12\" to 16\")\u003cbr\u003eSTIHL ROLLOMATIC® E\n \u003c\/td\u003e\n \u003c\/tr\u003e\n \u003ctr class=\"odd\"\u003e\n \u003ctd class=\"col1\"\u003ePOWER SOURCE\n \u003c\/td\u003e\n \u003ctd class=\"col2\"\u003eGas\n \u003c\/td\u003e\n \u003c\/tr\u003e\n \u003ctr class=\"psFooter\"\u003e\n \u003ctd colspan=\"2\"\u003e\n STIHL recommends #3610 (61 PMM3 55) OILOMATIC® saw chain and 16\" 3005 000 3913 Ematic™ guide bar combination. The actual listed guide bar length can vary from the effective cutting length based on which powerhead it is installed on.\n\n \u003c\/td\u003e\n \u003c\/tr\u003e\n \u003c\/tbody\u003e\n \u003c\/table\u003e\n\u003ch5\u003eFeatures\u003c\/h5\u003e\n\u003cul class=\"configuration_list hide5\"\u003e\n \u003cli\u003e\n \u003cdiv\u003e\n \u003cp\u003e\n \u003cstrong\u003eBuilt in the USA\u003c\/strong\u003e\u003cbr\u003e\nIndicates products that are built in the United States from domestic and foreign parts and components.\n \u003c\/p\u003e\n \u003cp class=\"nofloat\"\u003e\n \u003ca class=\"orange_arrow\" href=\"https:\/\/www.stihlusa.com\/real-people-stihl-people\/build-it\/\"\u003eMore information\u003c\/a\u003e\n \u003c\/p\u003e\n \u003c\/div\u003e\n \u003c\/li\u003e\n \u003cli\u003e\n \u003cdiv\u003e\n \u003cp\u003e\n \n\t\t\u003cb\u003eAnti-Vibration System\u003c\/b\u003e\n\t\t\u003cbr\u003e\nSTIHL has developed a system for minimizing the vibration levels of handheld outdoor power equipment. The STIHL anti-vibration system helps reduce operator fatigue and provides a more comfortable working experience. \n\n \u003c\/p\u003e\n \u003c\/div\u003e\n \u003c\/li\u003e\n \u003cli\u003e\n \u003cdiv\u003e\n \u003cp\u003e\n \n\t\t\u003cb\u003eSide-Access Chain Tensioner\u003c\/b\u003e\n\t\t\u003cbr\u003eThe side-access chain tensioner makes it much more convenient for the user to adjust the saw chain with a bar wrench as opposed to the typical location of the guide bar adjustment screw.\n \u003c\/p\u003e\n \u003c\/div\u003e\n \u003c\/li\u003e\n \u003cli\u003e\n \u003cdiv\u003e\n \u003cp\u003e\n \n\t\t\u003cstrong\u003eTranslucent Fuel Tank\u003c\/strong\u003e\n\t\t\u003cbr\u003eAllows operator to easily check fuel level before starting work.\n \u003c\/p\u003e\n \u003c\/div\u003e\n \u003c\/li\u003e\n \u003c\/ul\u003e\n\u003c!-- \/TABS --\u003e","published_at":"2019-11-17T21:24:32-05:00","created_at":"2019-11-17T22:21:25-05:00","vendor":"Main Street Mower","type":"","tags":["Disable_Shipping","Series_MS - Chainsaw","Stihl","Wholegood"],"price":19995,"price_min":19995,"price_max":19995,"available":false,"price_varies":false,"compare_at_price":null,"compare_at_price_min":0,"compare_at_price_max":0,"compare_at_price_varies":false,"variants":[{"id":31252040089735,"title":"Default Title","option1":"Default Title","option2":null,"option3":null,"sku":"MS171","requires_shipping":true,"taxable":true,"featured_image":null,"available":false,"name":"Stihl MS 171 Chainsaw","public_title":null,"options":["Default Title"],"price":19995,"weight":0,"compare_at_price":null,"inventory_management":"shopify","barcode":"","requires_selling_plan":false,"selling_plan_allocations":[]}],"images":["\/\/cdn.shopify.com\/s\/files\/1\/0081\/1669\/9202\/products\/ms171.png?v=1574047298"],"featured_image":"\/\/cdn.shopify.com\/s\/files\/1\/0081\/1669\/9202\/products\/ms171.png?v=1574047298","options":["Title"],"media":[{"alt":null,"id":5739650318471,"position":1,"preview_image":{"aspect_ratio":2.452,"height":208,"width":510,"src":"https:\/\/cdn.shopify.com\/s\/files\/1\/0081\/1669\/9202\/products\/ms171.png?v=1574047298"},"aspect_ratio":2.452,"height":208,"media_type":"image","src":"https:\/\/cdn.shopify.com\/s\/files\/1\/0081\/1669\/9202\/products\/ms171.png?v=1574047298","width":510}],"requires_selling_plan":false,"selling_plan_groups":[],"content":"\u003cp\u003e\u003cstrong\u003eA lightweight, fuel-efficient chainsaw with reduced-emission engine technology.\u003c\/strong\u003e\u003c\/p\u003e\n\u003cp\u003eThe STIHL MS 171 is part of the lightweight generation of STIHL chainsaws with reduced emission technology – a significant benefit for users because it saves fuel even as it cuts exhaust emissions. The MS 171 also has the STIHL pre-separation air filter, which can extend filter life up to five times over previous models.\u003c\/p\u003e\n\u003c!-- TABS --\u003e\n\u003ch5\u003eSpecifications\u003c\/h5\u003e\n\u003ctable class=\"technical_data\"\u003e\n \u003ctbody\u003e\n \u003ctr class=\"psHeader\"\u003e\n \u003ctd colspan=\"2\"\u003e\n \u003cspan\u003eMS 171 Specifications - Occasional Use\u003c\/span\u003e\n \u003c\/td\u003e\n \u003c\/tr\u003e\n \u003ctr\u003e\n \u003ctd class=\"col1\"\u003eDISPLACEMENT\n \u003c\/td\u003e\n \u003ctd class=\"col2\"\u003e31.8 cc (1.94 cu. in.) \t\t\t\n \u003c\/td\u003e\n \u003c\/tr\u003e\n \u003ctr class=\"odd\"\u003e\n \u003ctd class=\"col1\"\u003eENGINE POWER\n \u003c\/td\u003e\n \u003ctd class=\"col2\"\u003e1.3 kW (1.7 bhp) \t\t\t\n \u003c\/td\u003e\n \u003c\/tr\u003e\n \u003ctr\u003e\n \u003ctd class=\"col1\"\u003ePOWERHEAD WEIGHT\n \u003c\/td\u003e\n \u003ctd class=\"col2\"\u003e4.3 kg (9.5 lbs.) \n \u003c\/td\u003e\n \u003c\/tr\u003e\n \u003ctr class=\"odd\"\u003e\n \u003ctd class=\"col1\"\u003eFUEL CAPACITY\n \u003c\/td\u003e\n \u003ctd class=\"col2\"\u003e280 cc (9.5 oz.)\t\t\t\n \u003c\/td\u003e\n \u003c\/tr\u003e\n \u003ctr\u003e\n \u003ctd class=\"col1\"\u003eCHAIN OIL CAPACITY\n \u003c\/td\u003e\n \u003ctd class=\"col2\"\u003e180 cc (6.1 oz.)\t\t\t\n \u003c\/td\u003e\n \u003c\/tr\u003e\n \u003ctr class=\"odd\"\u003e\n \u003ctd class=\"col1\"\u003eOILOMATIC® CHAIN\n \u003c\/td\u003e\n \u003ctd class=\"col2\"\u003e3\/8\" PMM3\t\t\t\n \u003c\/td\u003e\n \u003c\/tr\u003e\n \u003ctr\u003e\n \u003ctd class=\"col1\"\u003eGUIDE BAR LENGTHS (Recommended ranges)\n \u003c\/td\u003e\n \u003ctd class=\"col2\"\u003e30 to 40 cm (12\" to 16\")\u003cbr\u003eSTIHL ROLLOMATIC® E\n \u003c\/td\u003e\n \u003c\/tr\u003e\n \u003ctr class=\"odd\"\u003e\n \u003ctd class=\"col1\"\u003ePOWER SOURCE\n \u003c\/td\u003e\n \u003ctd class=\"col2\"\u003eGas\n \u003c\/td\u003e\n \u003c\/tr\u003e\n \u003ctr class=\"psFooter\"\u003e\n \u003ctd colspan=\"2\"\u003e\n STIHL recommends #3610 (61 PMM3 55) OILOMATIC® saw chain and 16\" 3005 000 3913 Ematic™ guide bar combination. The actual listed guide bar length can vary from the effective cutting length based on which powerhead it is installed on.\n\n \u003c\/td\u003e\n \u003c\/tr\u003e\n \u003c\/tbody\u003e\n \u003c\/table\u003e\n\u003ch5\u003eFeatures\u003c\/h5\u003e\n\u003cul class=\"configuration_list hide5\"\u003e\n \u003cli\u003e\n \u003cdiv\u003e\n \u003cp\u003e\n \u003cstrong\u003eBuilt in the USA\u003c\/strong\u003e\u003cbr\u003e\nIndicates products that are built in the United States from domestic and foreign parts and components.\n \u003c\/p\u003e\n \u003cp class=\"nofloat\"\u003e\n \u003ca class=\"orange_arrow\" href=\"https:\/\/www.stihlusa.com\/real-people-stihl-people\/build-it\/\"\u003eMore information\u003c\/a\u003e\n \u003c\/p\u003e\n \u003c\/div\u003e\n \u003c\/li\u003e\n \u003cli\u003e\n \u003cdiv\u003e\n \u003cp\u003e\n \n\t\t\u003cb\u003eAnti-Vibration System\u003c\/b\u003e\n\t\t\u003cbr\u003e\nSTIHL has developed a system for minimizing the vibration levels of handheld outdoor power equipment. The STIHL anti-vibration system helps reduce operator fatigue and provides a more comfortable working experience. \n\n \u003c\/p\u003e\n \u003c\/div\u003e\n \u003c\/li\u003e\n \u003cli\u003e\n \u003cdiv\u003e\n \u003cp\u003e\n \n\t\t\u003cb\u003eSide-Access Chain Tensioner\u003c\/b\u003e\n\t\t\u003cbr\u003eThe side-access chain tensioner makes it much more convenient for the user to adjust the saw chain with a bar wrench as opposed to the typical location of the guide bar adjustment screw.\n \u003c\/p\u003e\n \u003c\/div\u003e\n \u003c\/li\u003e\n \u003cli\u003e\n \u003cdiv\u003e\n \u003cp\u003e\n \n\t\t\u003cstrong\u003eTranslucent Fuel Tank\u003c\/strong\u003e\n\t\t\u003cbr\u003eAllows operator to easily check fuel level before starting work.\n \u003c\/p\u003e\n \u003c\/div\u003e\n \u003c\/li\u003e\n \u003c\/ul\u003e\n\u003c!-- \/TABS --\u003e"}
Stihl MS 171 Chainsaw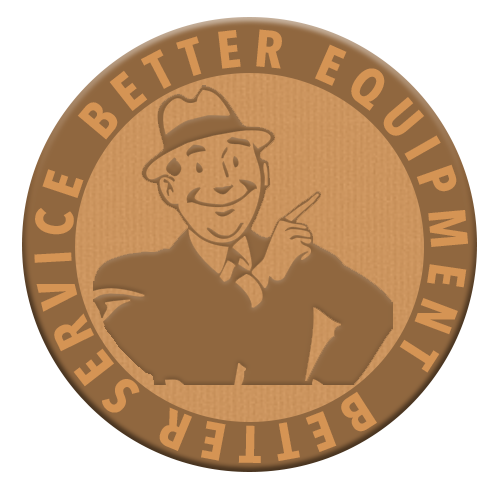 Our Promise to You
No matter how you shop with us, whether it's in store at our Winter Garden or Clermont locations or online. We promise a consistent service experience that aims to exceed your expectations. We want you to have a mower you love and a service shop you trust.
Set-up, Registration and Local Delivery by a trained team member
Pick-up & Delivery for service and warranty repair
7 Day - Love it or Exchange it guarantee. Sometimes we all make mistakes, we'll make it painless to switch
MS 171 Specifications - Occasional Use

DISPLACEMENT
31.8 cc (1.94 cu. in.)
ENGINE POWER
1.3 kW (1.7 bhp)
POWERHEAD WEIGHT
4.3 kg (9.5 lbs.)
FUEL CAPACITY
280 cc (9.5 oz.)
CHAIN OIL CAPACITY
180 cc (6.1 oz.)
OILOMATIC® CHAIN
3/8" PMM3
GUIDE BAR LENGTHS (Recommended ranges)
30 to 40 cm (12" to 16")
STIHL ROLLOMATIC® E
POWER SOURCE
Gas
STIHL recommends #3610 (61 PMM3 55) OILOMATIC® saw chain and 16" 3005 000 3913 Ematic™ guide bar combination. The actual listed guide bar length can vary from the effective cutting length based on which powerhead it is installed on.
Built in the USA
Indicates products that are built in the United States from domestic and foreign parts and components.

Anti-Vibration System
STIHL has developed a system for minimizing the vibration levels of handheld outdoor power equipment. The STIHL anti-vibration system helps reduce operator fatigue and provides a more comfortable working experience.

Side-Access Chain Tensioner
The side-access chain tensioner makes it much more convenient for the user to adjust the saw chain with a bar wrench as opposed to the typical location of the guide bar adjustment screw.

Translucent Fuel Tank
Allows operator to easily check fuel level before starting work.