{"id":4370874826887,"title":"Stihl MS 201 C-EM Chainsaw with M-Tronic™ and Easy2Start™","handle":"stihl-ms-201-c-em-chainsaw-with-m-tronic™-and-easy2start™","description":"\u003cp\u003e\u003cstrong\u003eA lightweight, high-performing chainsaw with STIHL M-Tronic™ technology. Starts easy, runs smooth.\u003c\/strong\u003e\u003c\/p\u003e\n\u003cp\u003eThe MS 201 C-EM delivers high power and smart technology in a lightweight package. The added STIHL M-Tronic™ intelligent engine management system automatically adapts to changes in environmental factors such as fuel quality and altitude. The result is a reliable and fuel-efficient machine that performs optimally in a variety of conditions. In addition, the MS 201 C-EM features our STIHL Easy2Start™ system – making engine starting almost effortless. Farm and ranch jobs will be made easier with use of this well-balanced, low-vibration and durable chainsaw.\u003c\/p\u003e\n\u003c!-- TABS --\u003e\n\u003ch5\u003eSpecifications\u003c\/h5\u003e\n\u003ctable class=\"technical_data\"\u003e\n \u003ctbody\u003e\n \u003ctr class=\"psHeader\"\u003e\n \u003ctd colspan=\"2\"\u003e\n \u003cspan\u003eMS 201 C-EM Specifications - Professional Use\u003c\/span\u003e\n \u003c\/td\u003e\n \u003c\/tr\u003e\n \u003ctr\u003e\n \u003ctd class=\"col1\"\u003eDISPLACEMENT\n \u003c\/td\u003e\n \u003ctd class=\"col2\"\u003e35.2 cc (2.15 cu. in.)\n \u003c\/td\u003e\n \u003c\/tr\u003e\n \u003ctr class=\"odd\"\u003e\n \u003ctd class=\"col1\"\u003eENGINE POWER\n \u003c\/td\u003e\n \u003ctd class=\"col2\"\u003e1.8 kW (2.41 bhp)\n \u003c\/td\u003e\n \u003c\/tr\u003e\n \u003ctr\u003e\n \u003ctd class=\"col1\"\u003ePOWERHEAD WEIGHT\n \u003c\/td\u003e\n \u003ctd class=\"col2\"\u003e3.9 kg (8.6 lbs.)\n \u003c\/td\u003e\n \u003c\/tr\u003e\n \u003ctr class=\"odd\"\u003e\n \u003ctd class=\"col1\"\u003eFUEL CAPACITY\n \u003c\/td\u003e\n \u003ctd class=\"col2\"\u003e310 cc (10.5 oz.)\n \u003c\/td\u003e\n \u003c\/tr\u003e\n \u003ctr\u003e\n \u003ctd class=\"col1\"\u003eCHAIN OIL CAPACITY\n \u003c\/td\u003e\n \u003ctd class=\"col2\"\u003e220 cc (7.4 oz.)\n \u003c\/td\u003e\n \u003c\/tr\u003e\n \u003ctr class=\"odd\"\u003e\n \u003ctd class=\"col1\"\u003eOILOMATIC® CHAIN\n \u003c\/td\u003e\n \u003ctd class=\"col2\"\u003e63 PS3\n \u003c\/td\u003e\n \u003c\/tr\u003e\n \u003ctr\u003e\n \u003ctd class=\"col1\"\u003eGUIDE BAR LENGTHS (Recommended ranges)\n \u003c\/td\u003e\n \u003ctd class=\"col2\"\u003e30 to 40 cm (12\" to 16\") STIHL ROLLOMATIC® E or STIHL ROLLOMATIC® E Light\n \u003c\/td\u003e\n \u003c\/tr\u003e\n \u003ctr class=\"odd\"\u003e\n \u003ctd class=\"col1\"\u003ePOWER SOURCE\n \u003c\/td\u003e\n \u003ctd class=\"col2\"\u003eGas\n \u003c\/td\u003e\n \u003c\/tr\u003e\n \u003ctr class=\"psFooter\"\u003e\n \u003ctd colspan=\"2\"\u003e\n STIHL recommends #3616 (63 PS3 50) OILOMATIC® saw chain and 14\" 3005 000 7409 Ematic™ guide bar combination. The actual listed guide bar length can vary from the effective cutting length based on which powerhead it is installed on.\n\n \u003c\/td\u003e\n \u003c\/tr\u003e\n \u003c\/tbody\u003e\n \u003c\/table\u003e\n\u003ch5\u003eFeatures\u003c\/h5\u003e\n\u003cul class=\"configuration_list hide5\"\u003e\n \u003cli\u003e\n \u003cdiv\u003e\n \u003cp\u003e\n \n\t\t\u003cb\u003eAdjustable Automatic Oiler\u003c\/b\u003e\n\t\t\u003cbr\u003e\nThe Adjustable Automatic Oiler allows the user to adjust the lubricant of the guide bar and saw chain for different bar lengths and cutting conditions. \n\n \u003c\/p\u003e\n \u003c\/div\u003e\n \u003c\/li\u003e\n \u003cli\u003e\n \u003cdiv\u003e\n \u003cp\u003e\n \n\t\t\u003cb\u003eSTIHL Easy2Start™ (E)\u003c\/b\u003e\n\t\t\u003cbr\u003eThe STIHL Easy2Start™ system makes starting STIHL outdoor power tools almost effortless, eliminating the need for a strong pull of the starting cord. This advanced starting system is designed to make starting STIHL products easier. The specific system may vary by model, but in each case, a quick pull overcomes the engine's compression to minimize the strength and effort required to start. Available on selected products.\n \u003c\/p\u003e\n \u003c\/div\u003e\n \u003c\/li\u003e\n \u003cli\u003e\n \u003cdiv\u003e\n \u003cp\u003e\n \n\t\t\u003cb\u003eSTIHL M-Tronic™ \u003c\/b\u003e\n\t\t\u003cbr\u003eThis product features M-Tronic™ (M) - a new generation of Intelligent Engine Management that eliminates the low and high speed carburetor adjustment screws, compensates for dirty air filter and changes in elevation and fuel quality for optimum engine power at all times.\n\u003cbr\u003e\u003cbr\u003e\u003ca href=\"https:\/\/www.youtube.com\/embed\/WJIBdSURoAQ?modestbranding=1\u0026amp;rel=0\u0026amp;showinfo=0\u0026amp;wmode=opaque\u0026amp;autoplay=1\" target=\"_self\"\u003eSee it in action!\u003c\/a\u003e\n \u003c\/p\u003e\n \u003cp class=\"nofloat\"\u003e\n \u003ca class=\"orange_arrow\" href=\"https:\/\/www.stihlusa.com\/products\/technology\/stihl-m-tronic\/\"\u003eMore information\u003c\/a\u003e\n \u003c\/p\u003e\n \u003c\/div\u003e\n \u003c\/li\u003e\n \u003cli\u003e\n \u003cdiv\u003e\n \u003cp\u003e\n \n\t\t\u003cb\u003eIntelliCarb™ Compensating Carburetor\u003c\/b\u003e\n\t\t\u003cbr\u003e\nThe IntelliCarb™ Compensating Carburetor is designed to automatically adjust the air\/fuel ratio when the air filter becomes restricted or partially clogged and maintains the engine's correct RPM. IntelliCarb™ uses air from the clean side of the air filter to control the diaphragm and flow of fuel. As the air filter becomes dirty and less air is available for the carburetor, the IntelliCarb™ system adjusts the fuel flow to compensate for the decrease in air flow. This is in contrast to typical carburetors that utilize this air from the "dirty" side of the air box.\n\n \u003c\/p\u003e\n \u003c\/div\u003e\n \u003c\/li\u003e\n \u003cli\u003e\n \u003cdiv\u003e\n \u003cp\u003e\n \n\t\t\u003cb\u003eSide-Access Chain Tensioner\u003c\/b\u003e\n\t\t\u003cbr\u003eThe side-access chain tensioner makes it much more convenient for the user to adjust the saw chain with a bar wrench as opposed to the typical location of the guide bar adjustment screw.\n \u003c\/p\u003e\n \u003c\/div\u003e\n \u003c\/li\u003e\n \u003cli\u003e\n \u003cdiv\u003e\n \u003cp\u003e\n \n\t\t\u003cstrong\u003eTranslucent Fuel Tank\u003c\/strong\u003e\n\t\t\u003cbr\u003eAllows operator to easily check fuel level before starting work.\n \u003c\/p\u003e\n \u003c\/div\u003e\n \u003c\/li\u003e\n \u003cli\u003e\n \u003cdiv\u003e\n \u003cp\u003e\n \n\t\t\u003cstrong\u003eSTIHL Quickstop\u003csup\u003e®\u003c\/sup\u003e\u003c\/strong\u003e\n\t\t\u003cbr\u003eSTIHL chainsaws are equipped with a chain stopping system designed to reduce the risk of injury in certain kickback situations. It is called a STIHL Quickstop® chain brake. The STIHL Quickstop® chain brake is designed to stop the rotation of the chain if activated by the operator's hand or by inertia if the saw kicks back with sufficient force. In some working positions, the STIHL Quickstop® chain brake can be activated by inertia, stopping the chain within fractions of a second. \u003cbr\u003e\u003cbr\u003e\u003ca class=\"orange_arrow\" href=\"https:\/\/www.youtube.com\/embed\/t7Xxb92ml9w?modestbranding=1\u0026amp;rel=0\u0026amp;showinfo=0\" target=\"_self\"\u003eSee it in action!\u003c\/a\u003e\n \u003c\/p\u003e\n \u003c\/div\u003e\n \u003c\/li\u003e\n \u003cli\u003e\n \u003cdiv\u003e\n \u003cp\u003e\n \u003cstrong\u003eEmatic™ Lubrication System\u003c\/strong\u003e\n\u003cbr\u003e\nThe Ematic™ guide bar, when used with STIHL OILOMATIC® saw chain, will provide proper lubrication and less oil consumption than conventional methods. The system works because two ramps, strategically placed in the guide bar rail, help contain the flow of oil and direct all lubrication to the sliding faces of the bar and chain links as well as the rivets and driver holes, which in turn can reduce bar oil consumption up to 50%.\n \u003c\/p\u003e\n \u003c\/div\u003e\n \u003c\/li\u003e\n \u003cli\u003e\n \u003cdiv\u003e\n \u003cp\u003e\n \n\t\t\u003cstrong\u003eMaster Control Lever™\u003c\/strong\u003e\n\t\t\u003cbr\u003eThe Master Control Lever™ is an easy to use single lever, operating the choke, starting throttle lock and on-off switch. The operator must pull the throttle trigger before moving the Master Control Lever™ to the choke position.\n \u003c\/p\u003e\n \u003c\/div\u003e\n \u003c\/li\u003e\n \u003c\/ul\u003e\n\u003c!-- \/TABS --\u003e","published_at":"2019-11-17T21:24:32-05:00","created_at":"2019-11-17T23:10:41-05:00","vendor":"Main Street Mower","type":"","tags":["Disable_Shipping","Series_MS - Chainsaw","Stihl","Wholegood"],"price":67995,"price_min":67995,"price_max":67995,"available":false,"price_varies":false,"compare_at_price":null,"compare_at_price_min":0,"compare_at_price_max":0,"compare_at_price_varies":false,"variants":[{"id":31252132593799,"title":"Default Title","option1":"Default Title","option2":null,"option3":null,"sku":"MS201C-EM","requires_shipping":true,"taxable":true,"featured_image":null,"available":false,"name":"Stihl MS 201 C-EM Chainsaw with M-Tronic™ and Easy2Start™","public_title":null,"options":["Default Title"],"price":67995,"weight":0,"compare_at_price":null,"inventory_management":"shopify","barcode":""}],"images":["\/\/cdn.shopify.com\/s\/files\/1\/0081\/1669\/9202\/products\/ms201cem.png?v=1574050251"],"featured_image":"\/\/cdn.shopify.com\/s\/files\/1\/0081\/1669\/9202\/products\/ms201cem.png?v=1574050251","options":["Title"],"media":[{"alt":null,"id":5739775000711,"position":1,"preview_image":{"aspect_ratio":2.5,"height":204,"width":510,"src":"https:\/\/cdn.shopify.com\/s\/files\/1\/0081\/1669\/9202\/products\/ms201cem.png?v=1574050251"},"aspect_ratio":2.5,"height":204,"media_type":"image","src":"https:\/\/cdn.shopify.com\/s\/files\/1\/0081\/1669\/9202\/products\/ms201cem.png?v=1574050251","width":510}],"content":"\u003cp\u003e\u003cstrong\u003eA lightweight, high-performing chainsaw with STIHL M-Tronic™ technology. Starts easy, runs smooth.\u003c\/strong\u003e\u003c\/p\u003e\n\u003cp\u003eThe MS 201 C-EM delivers high power and smart technology in a lightweight package. The added STIHL M-Tronic™ intelligent engine management system automatically adapts to changes in environmental factors such as fuel quality and altitude. The result is a reliable and fuel-efficient machine that performs optimally in a variety of conditions. In addition, the MS 201 C-EM features our STIHL Easy2Start™ system – making engine starting almost effortless. Farm and ranch jobs will be made easier with use of this well-balanced, low-vibration and durable chainsaw.\u003c\/p\u003e\n\u003c!-- TABS --\u003e\n\u003ch5\u003eSpecifications\u003c\/h5\u003e\n\u003ctable class=\"technical_data\"\u003e\n \u003ctbody\u003e\n \u003ctr class=\"psHeader\"\u003e\n \u003ctd colspan=\"2\"\u003e\n \u003cspan\u003eMS 201 C-EM Specifications - Professional Use\u003c\/span\u003e\n \u003c\/td\u003e\n \u003c\/tr\u003e\n \u003ctr\u003e\n \u003ctd class=\"col1\"\u003eDISPLACEMENT\n \u003c\/td\u003e\n \u003ctd class=\"col2\"\u003e35.2 cc (2.15 cu. in.)\n \u003c\/td\u003e\n \u003c\/tr\u003e\n \u003ctr class=\"odd\"\u003e\n \u003ctd class=\"col1\"\u003eENGINE POWER\n \u003c\/td\u003e\n \u003ctd class=\"col2\"\u003e1.8 kW (2.41 bhp)\n \u003c\/td\u003e\n \u003c\/tr\u003e\n \u003ctr\u003e\n \u003ctd class=\"col1\"\u003ePOWERHEAD WEIGHT\n \u003c\/td\u003e\n \u003ctd class=\"col2\"\u003e3.9 kg (8.6 lbs.)\n \u003c\/td\u003e\n \u003c\/tr\u003e\n \u003ctr class=\"odd\"\u003e\n \u003ctd class=\"col1\"\u003eFUEL CAPACITY\n \u003c\/td\u003e\n \u003ctd class=\"col2\"\u003e310 cc (10.5 oz.)\n \u003c\/td\u003e\n \u003c\/tr\u003e\n \u003ctr\u003e\n \u003ctd class=\"col1\"\u003eCHAIN OIL CAPACITY\n \u003c\/td\u003e\n \u003ctd class=\"col2\"\u003e220 cc (7.4 oz.)\n \u003c\/td\u003e\n \u003c\/tr\u003e\n \u003ctr class=\"odd\"\u003e\n \u003ctd class=\"col1\"\u003eOILOMATIC® CHAIN\n \u003c\/td\u003e\n \u003ctd class=\"col2\"\u003e63 PS3\n \u003c\/td\u003e\n \u003c\/tr\u003e\n \u003ctr\u003e\n \u003ctd class=\"col1\"\u003eGUIDE BAR LENGTHS (Recommended ranges)\n \u003c\/td\u003e\n \u003ctd class=\"col2\"\u003e30 to 40 cm (12\" to 16\") STIHL ROLLOMATIC® E or STIHL ROLLOMATIC® E Light\n \u003c\/td\u003e\n \u003c\/tr\u003e\n \u003ctr class=\"odd\"\u003e\n \u003ctd class=\"col1\"\u003ePOWER SOURCE\n \u003c\/td\u003e\n \u003ctd class=\"col2\"\u003eGas\n \u003c\/td\u003e\n \u003c\/tr\u003e\n \u003ctr class=\"psFooter\"\u003e\n \u003ctd colspan=\"2\"\u003e\n STIHL recommends #3616 (63 PS3 50) OILOMATIC® saw chain and 14\" 3005 000 7409 Ematic™ guide bar combination. The actual listed guide bar length can vary from the effective cutting length based on which powerhead it is installed on.\n\n \u003c\/td\u003e\n \u003c\/tr\u003e\n \u003c\/tbody\u003e\n \u003c\/table\u003e\n\u003ch5\u003eFeatures\u003c\/h5\u003e\n\u003cul class=\"configuration_list hide5\"\u003e\n \u003cli\u003e\n \u003cdiv\u003e\n \u003cp\u003e\n \n\t\t\u003cb\u003eAdjustable Automatic Oiler\u003c\/b\u003e\n\t\t\u003cbr\u003e\nThe Adjustable Automatic Oiler allows the user to adjust the lubricant of the guide bar and saw chain for different bar lengths and cutting conditions. \n\n \u003c\/p\u003e\n \u003c\/div\u003e\n \u003c\/li\u003e\n \u003cli\u003e\n \u003cdiv\u003e\n \u003cp\u003e\n \n\t\t\u003cb\u003eSTIHL Easy2Start™ (E)\u003c\/b\u003e\n\t\t\u003cbr\u003eThe STIHL Easy2Start™ system makes starting STIHL outdoor power tools almost effortless, eliminating the need for a strong pull of the starting cord. This advanced starting system is designed to make starting STIHL products easier. The specific system may vary by model, but in each case, a quick pull overcomes the engine's compression to minimize the strength and effort required to start. Available on selected products.\n \u003c\/p\u003e\n \u003c\/div\u003e\n \u003c\/li\u003e\n \u003cli\u003e\n \u003cdiv\u003e\n \u003cp\u003e\n \n\t\t\u003cb\u003eSTIHL M-Tronic™ \u003c\/b\u003e\n\t\t\u003cbr\u003eThis product features M-Tronic™ (M) - a new generation of Intelligent Engine Management that eliminates the low and high speed carburetor adjustment screws, compensates for dirty air filter and changes in elevation and fuel quality for optimum engine power at all times.\n\u003cbr\u003e\u003cbr\u003e\u003ca href=\"https:\/\/www.youtube.com\/embed\/WJIBdSURoAQ?modestbranding=1\u0026amp;rel=0\u0026amp;showinfo=0\u0026amp;wmode=opaque\u0026amp;autoplay=1\" target=\"_self\"\u003eSee it in action!\u003c\/a\u003e\n \u003c\/p\u003e\n \u003cp class=\"nofloat\"\u003e\n \u003ca class=\"orange_arrow\" href=\"https:\/\/www.stihlusa.com\/products\/technology\/stihl-m-tronic\/\"\u003eMore information\u003c\/a\u003e\n \u003c\/p\u003e\n \u003c\/div\u003e\n \u003c\/li\u003e\n \u003cli\u003e\n \u003cdiv\u003e\n \u003cp\u003e\n \n\t\t\u003cb\u003eIntelliCarb™ Compensating Carburetor\u003c\/b\u003e\n\t\t\u003cbr\u003e\nThe IntelliCarb™ Compensating Carburetor is designed to automatically adjust the air\/fuel ratio when the air filter becomes restricted or partially clogged and maintains the engine's correct RPM. IntelliCarb™ uses air from the clean side of the air filter to control the diaphragm and flow of fuel. As the air filter becomes dirty and less air is available for the carburetor, the IntelliCarb™ system adjusts the fuel flow to compensate for the decrease in air flow. This is in contrast to typical carburetors that utilize this air from the "dirty" side of the air box.\n\n \u003c\/p\u003e\n \u003c\/div\u003e\n \u003c\/li\u003e\n \u003cli\u003e\n \u003cdiv\u003e\n \u003cp\u003e\n \n\t\t\u003cb\u003eSide-Access Chain Tensioner\u003c\/b\u003e\n\t\t\u003cbr\u003eThe side-access chain tensioner makes it much more convenient for the user to adjust the saw chain with a bar wrench as opposed to the typical location of the guide bar adjustment screw.\n \u003c\/p\u003e\n \u003c\/div\u003e\n \u003c\/li\u003e\n \u003cli\u003e\n \u003cdiv\u003e\n \u003cp\u003e\n \n\t\t\u003cstrong\u003eTranslucent Fuel Tank\u003c\/strong\u003e\n\t\t\u003cbr\u003eAllows operator to easily check fuel level before starting work.\n \u003c\/p\u003e\n \u003c\/div\u003e\n \u003c\/li\u003e\n \u003cli\u003e\n \u003cdiv\u003e\n \u003cp\u003e\n \n\t\t\u003cstrong\u003eSTIHL Quickstop\u003csup\u003e®\u003c\/sup\u003e\u003c\/strong\u003e\n\t\t\u003cbr\u003eSTIHL chainsaws are equipped with a chain stopping system designed to reduce the risk of injury in certain kickback situations. It is called a STIHL Quickstop® chain brake. The STIHL Quickstop® chain brake is designed to stop the rotation of the chain if activated by the operator's hand or by inertia if the saw kicks back with sufficient force. In some working positions, the STIHL Quickstop® chain brake can be activated by inertia, stopping the chain within fractions of a second. \u003cbr\u003e\u003cbr\u003e\u003ca class=\"orange_arrow\" href=\"https:\/\/www.youtube.com\/embed\/t7Xxb92ml9w?modestbranding=1\u0026amp;rel=0\u0026amp;showinfo=0\" target=\"_self\"\u003eSee it in action!\u003c\/a\u003e\n \u003c\/p\u003e\n \u003c\/div\u003e\n \u003c\/li\u003e\n \u003cli\u003e\n \u003cdiv\u003e\n \u003cp\u003e\n \u003cstrong\u003eEmatic™ Lubrication System\u003c\/strong\u003e\n\u003cbr\u003e\nThe Ematic™ guide bar, when used with STIHL OILOMATIC® saw chain, will provide proper lubrication and less oil consumption than conventional methods. The system works because two ramps, strategically placed in the guide bar rail, help contain the flow of oil and direct all lubrication to the sliding faces of the bar and chain links as well as the rivets and driver holes, which in turn can reduce bar oil consumption up to 50%.\n \u003c\/p\u003e\n \u003c\/div\u003e\n \u003c\/li\u003e\n \u003cli\u003e\n \u003cdiv\u003e\n \u003cp\u003e\n \n\t\t\u003cstrong\u003eMaster Control Lever™\u003c\/strong\u003e\n\t\t\u003cbr\u003eThe Master Control Lever™ is an easy to use single lever, operating the choke, starting throttle lock and on-off switch. The operator must pull the throttle trigger before moving the Master Control Lever™ to the choke position.\n \u003c\/p\u003e\n \u003c\/div\u003e\n \u003c\/li\u003e\n \u003c\/ul\u003e\n\u003c!-- \/TABS --\u003e"}
Stihl MS 201 C-EM Chainsaw with M-Tronic™ and Easy2Start™
Stihl MS 201 C-EM Chainsaw with M-Tronic™ and Easy2Start™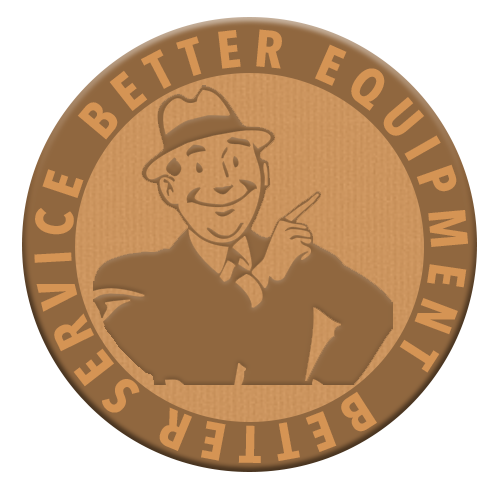 Our Promise to You
No matter how you shop with us, whether it's in store at our Winter Garden or Clermont locations or online. We promise a consistent service experience that aims to exceed your expectations. We want you to have a mower you love and a service shop you trust.
Free Set-up, Registration and Local Delivery* (30 mile range) by a trained team member
Free Pick-up & Delivery on warranty repairs (1st year)
Free Pick-up & Delivery on Annual Service in the Off Season (Dec - Feb)
7 Day - Love it or Exchange it guarantee. Sometimes we all make mistakes, we'll make it painless to switch
*$50 delivery charge on orders under $1500
ALL ORDERS NOW QUALIFY FOR FREE DELIVERY
MS 201 C-EM Specifications - Professional Use

DISPLACEMENT
35.2 cc (2.15 cu. in.)
ENGINE POWER
1.8 kW (2.41 bhp)
POWERHEAD WEIGHT
3.9 kg (8.6 lbs.)
FUEL CAPACITY
310 cc (10.5 oz.)
CHAIN OIL CAPACITY
220 cc (7.4 oz.)
OILOMATIC® CHAIN
63 PS3
GUIDE BAR LENGTHS (Recommended ranges)
30 to 40 cm (12" to 16") STIHL ROLLOMATIC® E or STIHL ROLLOMATIC® E Light
POWER SOURCE
Gas
STIHL recommends #3616 (63 PS3 50) OILOMATIC® saw chain and 14" 3005 000 7409 Ematic™ guide bar combination. The actual listed guide bar length can vary from the effective cutting length based on which powerhead it is installed on.
Adjustable Automatic Oiler
The Adjustable Automatic Oiler allows the user to adjust the lubricant of the guide bar and saw chain for different bar lengths and cutting conditions.

STIHL Easy2Start™ (E)
The STIHL Easy2Start™ system makes starting STIHL outdoor power tools almost effortless, eliminating the need for a strong pull of the starting cord. This advanced starting system is designed to make starting STIHL products easier. The specific system may vary by model, but in each case, a quick pull overcomes the engine's compression to minimize the strength and effort required to start. Available on selected products.

STIHL M-Tronic™ 
This product features M-Tronic™ (M) - a new generation of Intelligent Engine Management that eliminates the low and high speed carburetor adjustment screws, compensates for dirty air filter and changes in elevation and fuel quality for optimum engine power at all times.

See it in action!

IntelliCarb™ Compensating Carburetor
The IntelliCarb™ Compensating Carburetor is designed to automatically adjust the air/fuel ratio when the air filter becomes restricted or partially clogged and maintains the engine's correct RPM. IntelliCarb™ uses air from the clean side of the air filter to control the diaphragm and flow of fuel. As the air filter becomes dirty and less air is available for the carburetor, the IntelliCarb™ system adjusts the fuel flow to compensate for the decrease in air flow. This is in contrast to typical carburetors that utilize this air from the "dirty" side of the air box.

Side-Access Chain Tensioner
The side-access chain tensioner makes it much more convenient for the user to adjust the saw chain with a bar wrench as opposed to the typical location of the guide bar adjustment screw.

Translucent Fuel Tank
Allows operator to easily check fuel level before starting work.

STIHL Quickstop®
STIHL chainsaws are equipped with a chain stopping system designed to reduce the risk of injury in certain kickback situations. It is called a STIHL Quickstop® chain brake. The STIHL Quickstop® chain brake is designed to stop the rotation of the chain if activated by the operator's hand or by inertia if the saw kicks back with sufficient force. In some working positions, the STIHL Quickstop® chain brake can be activated by inertia, stopping the chain within fractions of a second.

See it in action!

Ematic™ Lubrication System
The Ematic™ guide bar, when used with STIHL OILOMATIC® saw chain, will provide proper lubrication and less oil consumption than conventional methods. The system works because two ramps, strategically placed in the guide bar rail, help contain the flow of oil and direct all lubrication to the sliding faces of the bar and chain links as well as the rivets and driver holes, which in turn can reduce bar oil consumption up to 50%.

Master Control Lever™
The Master Control Lever™ is an easy to use single lever, operating the choke, starting throttle lock and on-off switch. The operator must pull the throttle trigger before moving the Master Control Lever™ to the choke position.