{"id":4370865520775,"title":"Stihl MS 250 Chainsaw","handle":"stihl-ms-250-chainsaw","description":"\u003cp\u003e\u003cstrong\u003eA chainsaw designed for firewood cutting – with a great power-to-weight ratio.\u003c\/strong\u003e\u003c\/p\u003e\n\u003cp\u003eWhen you rely on firewood to keep your home warm and cozy, you need a good chainsaw to build a solid woodpile. With an exceptional power-to-weight ratio, the STIHL MS 250 is up to the job. It's easy to use and combines great features to tackle clearing or cleanup tasks, as well as cut through small limbs and trees. For many years, the MS 250 has been a customer favorite, a model of efficiency and reliability that brings incredible performance every time.\u003c\/p\u003e\n\u003c!-- TABS --\u003e\n\u003ch5\u003eSpecifications\u003c\/h5\u003e\n\u003ctable class=\"technical_data\"\u003e\n \u003ctbody\u003e\n \u003ctr class=\"psHeader\"\u003e\n \u003ctd colspan=\"2\"\u003e\n \u003cspan\u003eMS 250 Specifications - Occasional Use\u003c\/span\u003e\n \u003c\/td\u003e\n \u003c\/tr\u003e\n \u003ctr\u003e\n \u003ctd class=\"col1\"\u003eDISPLACEMENT\n \u003c\/td\u003e\n \u003ctd class=\"col2\"\u003e45.4 cc (2.77 cu. in.) \t\t\t\n \u003c\/td\u003e\n \u003c\/tr\u003e\n \u003ctr class=\"odd\"\u003e\n \u003ctd class=\"col1\"\u003eENGINE POWER\n \u003c\/td\u003e\n \u003ctd class=\"col2\"\u003e2.2 kW (3.0 bhp) \t\t\t\n \u003c\/td\u003e\n \u003c\/tr\u003e\n \u003ctr\u003e\n \u003ctd class=\"col1\"\u003ePOWERHEAD WEIGHT\n \u003c\/td\u003e\n \u003ctd class=\"col2\"\u003e4.6 kg (10.1 lbs.) \n \u003c\/td\u003e\n \u003c\/tr\u003e\n \u003ctr class=\"odd\"\u003e\n \u003ctd class=\"col1\"\u003eFUEL CAPACITY\n \u003c\/td\u003e\n \u003ctd class=\"col2\"\u003e470 cc (15.9 oz.) \t\t\t\n \u003c\/td\u003e\n \u003c\/tr\u003e\n \u003ctr\u003e\n \u003ctd class=\"col1\"\u003eCHAIN OIL CAPACITY\n \u003c\/td\u003e\n \u003ctd class=\"col2\"\u003e200 cc (6.8 oz.) \t\t\t\n \u003c\/td\u003e\n \u003c\/tr\u003e\n \u003ctr class=\"odd\"\u003e\n \u003ctd class=\"col1\"\u003eOILOMATIC® CHAIN\n \u003c\/td\u003e\n \u003ctd class=\"col2\"\u003e.325\" RM3 \t\t\t\n \u003c\/td\u003e\n \u003c\/tr\u003e\n \u003ctr\u003e\n \u003ctd class=\"col1\"\u003eGUIDE BAR LENGTHS (Recommended ranges)\n \u003c\/td\u003e\n \u003ctd class=\"col2\"\u003e40 to 45 cm (16\" to 18\")\u003cbr\u003eSTIHL ROLLOMATIC®\n \u003c\/td\u003e\n \u003c\/tr\u003e\n \u003ctr class=\"odd\"\u003e\n \u003ctd class=\"col1\"\u003ePOWER SOURCE\n \u003c\/td\u003e\n \u003ctd class=\"col2\"\u003eGas\n \u003c\/td\u003e\n \u003c\/tr\u003e\n \u003ctr class=\"psFooter\"\u003e\n \u003ctd colspan=\"2\"\u003e\n STIHL recommends #3634 (26 RM3 68) OILOMATIC® saw chain and 18\" 3005 008 4717 STIHL ROLLOMATIC® Ematic™ guide bar combination. The actual listed guide bar length can vary from the effective cutting length based on which powerhead it is installed on.\n\n \u003c\/td\u003e\n \u003c\/tr\u003e\n \u003c\/tbody\u003e\n \u003c\/table\u003e\n\u003ch5\u003eFeatures\u003c\/h5\u003e\n\u003cul class=\"configuration_list hide5\"\u003e\n \u003cli\u003e\n \u003cdiv\u003e\n \u003cp\u003e\n \n\t\t\u003cb\u003eEasy-Access Air Filter Cover\u003c\/b\u003e\n\t\t\u003cbr\u003eEasy to remove for fast and easy filter cleaning or replacement.\n \u003c\/p\u003e\n \u003c\/div\u003e\n \u003c\/li\u003e\n \u003cli\u003e\n \u003cdiv\u003e\n \u003cp\u003e\n \n\t\t\u003cstrong\u003eRear Hand Guard\u003c\/strong\u003e\n\t\t\u003cbr\u003eReduces the risk of injury as well as provides a wide area for foot placement during starting.\n \u003c\/p\u003e\n \u003c\/div\u003e\n \u003c\/li\u003e\n \u003cli\u003e\n \u003cdiv\u003e\n \u003cp\u003e\n \n\t\t\u003cstrong\u003eMaster Control Lever™\u003c\/strong\u003e\n\t\t\u003cbr\u003eThe Master Control Lever™ is an easy to use single lever, operating the choke, starting throttle lock and on-off switch. The operator must pull the throttle trigger before moving the Master Control Lever™ to the choke position.\n \u003c\/p\u003e\n \u003c\/div\u003e\n \u003c\/li\u003e\n \u003cli\u003e\n \u003cdiv\u003e\n \u003cp\u003e\n \u003cstrong\u003eBuilt in the USA\u003c\/strong\u003e\u003cbr\u003e\nIndicates products that are built in the United States from domestic and foreign parts and components.\n \u003c\/p\u003e\n \u003cp class=\"nofloat\"\u003e\n \u003ca class=\"orange_arrow\" href=\"https:\/\/www.stihlusa.com\/real-people-stihl-people\/build-it\/\"\u003eMore information\u003c\/a\u003e\n \u003c\/p\u003e\n \u003c\/div\u003e\n \u003c\/li\u003e\n \u003cli\u003e\n \u003cdiv\u003e\n \u003cp\u003e\n \n\t\t\u003cb\u003eSide-Access Chain Tensioner\u003c\/b\u003e\n\t\t\u003cbr\u003eThe side-access chain tensioner makes it much more convenient for the user to adjust the saw chain with a bar wrench as opposed to the typical location of the guide bar adjustment screw.\n \u003c\/p\u003e\n \u003c\/div\u003e\n \u003c\/li\u003e\n \u003cli\u003e\n \u003cdiv\u003e\n \u003cp\u003e\n \n\t\t\u003cb\u003eWinter\/Summer Shutter\u003c\/b\u003e\n\t\t\u003cbr\u003e\nThe Winter\/Summer Shutter allows the carburetor to operate at optimum temperature year-round and helps to prevent carburetor icing when working below 50°F (10°C).\n\n \u003c\/p\u003e\n \u003c\/div\u003e\n \u003c\/li\u003e\n \u003c\/ul\u003e\n\u003c!-- \/TABS --\u003e","published_at":"2019-11-17T21:24:32-05:00","created_at":"2019-11-17T22:54:11-05:00","vendor":"Main Street Mower","type":"","tags":["Disable_Shipping","Series_MS - Chainsaw","Stihl","Wholegood"],"price":34995,"price_min":34995,"price_max":34995,"available":false,"price_varies":false,"compare_at_price":null,"compare_at_price_min":0,"compare_at_price_max":0,"compare_at_price_varies":false,"variants":[{"id":31252091502727,"title":"Default Title","option1":"Default Title","option2":null,"option3":null,"sku":"MS250","requires_shipping":true,"taxable":true,"featured_image":null,"available":false,"name":"Stihl MS 250 Chainsaw","public_title":null,"options":["Default Title"],"price":34995,"weight":0,"compare_at_price":null,"inventory_management":"shopify","barcode":"","requires_selling_plan":false,"selling_plan_allocations":[]}],"images":["\/\/cdn.shopify.com\/s\/files\/1\/0081\/1669\/9202\/products\/ms250.png?v=1574049262"],"featured_image":"\/\/cdn.shopify.com\/s\/files\/1\/0081\/1669\/9202\/products\/ms250.png?v=1574049262","options":["Title"],"media":[{"alt":null,"id":5739722965127,"position":1,"preview_image":{"aspect_ratio":2.417,"height":211,"width":510,"src":"https:\/\/cdn.shopify.com\/s\/files\/1\/0081\/1669\/9202\/products\/ms250.png?v=1574049262"},"aspect_ratio":2.417,"height":211,"media_type":"image","src":"https:\/\/cdn.shopify.com\/s\/files\/1\/0081\/1669\/9202\/products\/ms250.png?v=1574049262","width":510}],"requires_selling_plan":false,"selling_plan_groups":[],"content":"\u003cp\u003e\u003cstrong\u003eA chainsaw designed for firewood cutting – with a great power-to-weight ratio.\u003c\/strong\u003e\u003c\/p\u003e\n\u003cp\u003eWhen you rely on firewood to keep your home warm and cozy, you need a good chainsaw to build a solid woodpile. With an exceptional power-to-weight ratio, the STIHL MS 250 is up to the job. It's easy to use and combines great features to tackle clearing or cleanup tasks, as well as cut through small limbs and trees. For many years, the MS 250 has been a customer favorite, a model of efficiency and reliability that brings incredible performance every time.\u003c\/p\u003e\n\u003c!-- TABS --\u003e\n\u003ch5\u003eSpecifications\u003c\/h5\u003e\n\u003ctable class=\"technical_data\"\u003e\n \u003ctbody\u003e\n \u003ctr class=\"psHeader\"\u003e\n \u003ctd colspan=\"2\"\u003e\n \u003cspan\u003eMS 250 Specifications - Occasional Use\u003c\/span\u003e\n \u003c\/td\u003e\n \u003c\/tr\u003e\n \u003ctr\u003e\n \u003ctd class=\"col1\"\u003eDISPLACEMENT\n \u003c\/td\u003e\n \u003ctd class=\"col2\"\u003e45.4 cc (2.77 cu. in.) \t\t\t\n \u003c\/td\u003e\n \u003c\/tr\u003e\n \u003ctr class=\"odd\"\u003e\n \u003ctd class=\"col1\"\u003eENGINE POWER\n \u003c\/td\u003e\n \u003ctd class=\"col2\"\u003e2.2 kW (3.0 bhp) \t\t\t\n \u003c\/td\u003e\n \u003c\/tr\u003e\n \u003ctr\u003e\n \u003ctd class=\"col1\"\u003ePOWERHEAD WEIGHT\n \u003c\/td\u003e\n \u003ctd class=\"col2\"\u003e4.6 kg (10.1 lbs.) \n \u003c\/td\u003e\n \u003c\/tr\u003e\n \u003ctr class=\"odd\"\u003e\n \u003ctd class=\"col1\"\u003eFUEL CAPACITY\n \u003c\/td\u003e\n \u003ctd class=\"col2\"\u003e470 cc (15.9 oz.) \t\t\t\n \u003c\/td\u003e\n \u003c\/tr\u003e\n \u003ctr\u003e\n \u003ctd class=\"col1\"\u003eCHAIN OIL CAPACITY\n \u003c\/td\u003e\n \u003ctd class=\"col2\"\u003e200 cc (6.8 oz.) \t\t\t\n \u003c\/td\u003e\n \u003c\/tr\u003e\n \u003ctr class=\"odd\"\u003e\n \u003ctd class=\"col1\"\u003eOILOMATIC® CHAIN\n \u003c\/td\u003e\n \u003ctd class=\"col2\"\u003e.325\" RM3 \t\t\t\n \u003c\/td\u003e\n \u003c\/tr\u003e\n \u003ctr\u003e\n \u003ctd class=\"col1\"\u003eGUIDE BAR LENGTHS (Recommended ranges)\n \u003c\/td\u003e\n \u003ctd class=\"col2\"\u003e40 to 45 cm (16\" to 18\")\u003cbr\u003eSTIHL ROLLOMATIC®\n \u003c\/td\u003e\n \u003c\/tr\u003e\n \u003ctr class=\"odd\"\u003e\n \u003ctd class=\"col1\"\u003ePOWER SOURCE\n \u003c\/td\u003e\n \u003ctd class=\"col2\"\u003eGas\n \u003c\/td\u003e\n \u003c\/tr\u003e\n \u003ctr class=\"psFooter\"\u003e\n \u003ctd colspan=\"2\"\u003e\n STIHL recommends #3634 (26 RM3 68) OILOMATIC® saw chain and 18\" 3005 008 4717 STIHL ROLLOMATIC® Ematic™ guide bar combination. The actual listed guide bar length can vary from the effective cutting length based on which powerhead it is installed on.\n\n \u003c\/td\u003e\n \u003c\/tr\u003e\n \u003c\/tbody\u003e\n \u003c\/table\u003e\n\u003ch5\u003eFeatures\u003c\/h5\u003e\n\u003cul class=\"configuration_list hide5\"\u003e\n \u003cli\u003e\n \u003cdiv\u003e\n \u003cp\u003e\n \n\t\t\u003cb\u003eEasy-Access Air Filter Cover\u003c\/b\u003e\n\t\t\u003cbr\u003eEasy to remove for fast and easy filter cleaning or replacement.\n \u003c\/p\u003e\n \u003c\/div\u003e\n \u003c\/li\u003e\n \u003cli\u003e\n \u003cdiv\u003e\n \u003cp\u003e\n \n\t\t\u003cstrong\u003eRear Hand Guard\u003c\/strong\u003e\n\t\t\u003cbr\u003eReduces the risk of injury as well as provides a wide area for foot placement during starting.\n \u003c\/p\u003e\n \u003c\/div\u003e\n \u003c\/li\u003e\n \u003cli\u003e\n \u003cdiv\u003e\n \u003cp\u003e\n \n\t\t\u003cstrong\u003eMaster Control Lever™\u003c\/strong\u003e\n\t\t\u003cbr\u003eThe Master Control Lever™ is an easy to use single lever, operating the choke, starting throttle lock and on-off switch. The operator must pull the throttle trigger before moving the Master Control Lever™ to the choke position.\n \u003c\/p\u003e\n \u003c\/div\u003e\n \u003c\/li\u003e\n \u003cli\u003e\n \u003cdiv\u003e\n \u003cp\u003e\n \u003cstrong\u003eBuilt in the USA\u003c\/strong\u003e\u003cbr\u003e\nIndicates products that are built in the United States from domestic and foreign parts and components.\n \u003c\/p\u003e\n \u003cp class=\"nofloat\"\u003e\n \u003ca class=\"orange_arrow\" href=\"https:\/\/www.stihlusa.com\/real-people-stihl-people\/build-it\/\"\u003eMore information\u003c\/a\u003e\n \u003c\/p\u003e\n \u003c\/div\u003e\n \u003c\/li\u003e\n \u003cli\u003e\n \u003cdiv\u003e\n \u003cp\u003e\n \n\t\t\u003cb\u003eSide-Access Chain Tensioner\u003c\/b\u003e\n\t\t\u003cbr\u003eThe side-access chain tensioner makes it much more convenient for the user to adjust the saw chain with a bar wrench as opposed to the typical location of the guide bar adjustment screw.\n \u003c\/p\u003e\n \u003c\/div\u003e\n \u003c\/li\u003e\n \u003cli\u003e\n \u003cdiv\u003e\n \u003cp\u003e\n \n\t\t\u003cb\u003eWinter\/Summer Shutter\u003c\/b\u003e\n\t\t\u003cbr\u003e\nThe Winter\/Summer Shutter allows the carburetor to operate at optimum temperature year-round and helps to prevent carburetor icing when working below 50°F (10°C).\n\n \u003c\/p\u003e\n \u003c\/div\u003e\n \u003c\/li\u003e\n \u003c\/ul\u003e\n\u003c!-- \/TABS --\u003e"}
Stihl MS 250 Chainsaw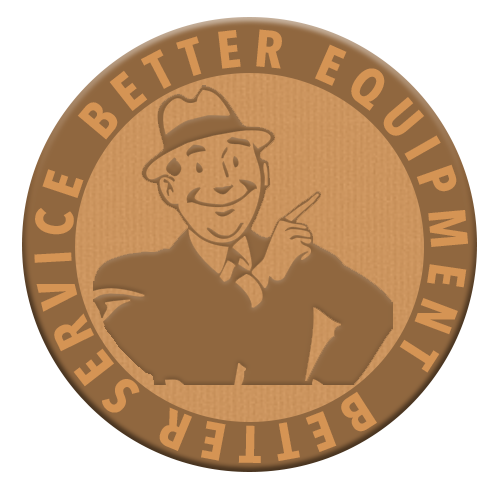 Our Promise to You
No matter how you shop with us, whether it's in store at our Winter Garden or Clermont locations or online. We promise a consistent service experience that aims to exceed your expectations. We want you to have a mower you love and a service shop you trust.
Set-up, Registration and Local Delivery by a trained team member
Pick-up & Delivery for service and warranty repair
7 Day - Love it or Exchange it guarantee. Sometimes we all make mistakes, we'll make it painless to switch
MS 250 Specifications - Occasional Use

DISPLACEMENT
45.4 cc (2.77 cu. in.)
ENGINE POWER
2.2 kW (3.0 bhp)
POWERHEAD WEIGHT
4.6 kg (10.1 lbs.)
FUEL CAPACITY
470 cc (15.9 oz.)
CHAIN OIL CAPACITY
200 cc (6.8 oz.)
OILOMATIC® CHAIN
.325" RM3
GUIDE BAR LENGTHS (Recommended ranges)
40 to 45 cm (16" to 18")
STIHL ROLLOMATIC®
POWER SOURCE
Gas
STIHL recommends #3634 (26 RM3 68) OILOMATIC® saw chain and 18" 3005 008 4717 STIHL ROLLOMATIC® Ematic™ guide bar combination. The actual listed guide bar length can vary from the effective cutting length based on which powerhead it is installed on.
Easy-Access Air Filter Cover
Easy to remove for fast and easy filter cleaning or replacement.

Rear Hand Guard
Reduces the risk of injury as well as provides a wide area for foot placement during starting.

Master Control Lever™
The Master Control Lever™ is an easy to use single lever, operating the choke, starting throttle lock and on-off switch. The operator must pull the throttle trigger before moving the Master Control Lever™ to the choke position.

Built in the USA
Indicates products that are built in the United States from domestic and foreign parts and components.

Side-Access Chain Tensioner
The side-access chain tensioner makes it much more convenient for the user to adjust the saw chain with a bar wrench as opposed to the typical location of the guide bar adjustment screw.

Winter/Summer Shutter
The Winter/Summer Shutter allows the carburetor to operate at optimum temperature year-round and helps to prevent carburetor icing when working below 50°F (10°C).