{"id":4370866733191,"title":"Stihl MS 251 WOOD BOSS® Chainsaw","handle":"stihl-ms-251-wood-boss®-chainsaw","description":"\u003cp\u003e\u003cstrong\u003eA powerful and fuel-efficient chainsaw that's comfortable to use.\u003c\/strong\u003e\u003c\/p\u003e\n\u003cp\u003eThe STIHL MS 251 WOOD BOSS® Chainsaw is designed to deliver all the power you'd expect from STIHL equipment, yet with a comfortable and ergonomic design. The MS 251 WOOD BOSS® is perfect for felling small trees, pruning and thinning, and cutting firewood simply and efficiently. And with up to 20 percent fuel savings and 50 percent reduced emissions (as compared to previous models), you can enjoy a longer run time while feeling good about your impact on the environment. Features like a Master Control Lever™ and reduced vibration make the STIHL MS 251 WOOD BOSS® a lean, easy-to-use machine that still packs plenty of power.\u003c\/p\u003e\n\u003c!-- TABS --\u003e\n\u003ch5\u003eSpecifications\u003c\/h5\u003e\n\u003ctable class=\"technical_data\"\u003e\n \u003ctbody\u003e\n \u003ctr class=\"psHeader\"\u003e\n \u003ctd colspan=\"2\"\u003e\n \u003cspan\u003eMS 251 WOOD BOSS® Specifications - Occasional Use\u003c\/span\u003e\n \u003c\/td\u003e\n \u003c\/tr\u003e\n \u003ctr\u003e\n \u003ctd class=\"col1\"\u003eDISPLACEMENT\n \u003c\/td\u003e\n \u003ctd class=\"col2\"\u003e45.6 cc (2.78 cu. in.)\n \u003c\/td\u003e\n \u003c\/tr\u003e\n \u003ctr class=\"odd\"\u003e\n \u003ctd class=\"col1\"\u003eENGINE POWER\n \u003c\/td\u003e\n \u003ctd class=\"col2\"\u003e2.2 kW (3.0 bhp)\n \u003c\/td\u003e\n \u003c\/tr\u003e\n \u003ctr\u003e\n \u003ctd class=\"col1\"\u003ePOWERHEAD WEIGHT\n \u003c\/td\u003e\n \u003ctd class=\"col2\"\u003e4.9 kg (10.8 lbs.)\n \u003c\/td\u003e\n \u003c\/tr\u003e\n \u003ctr class=\"odd\"\u003e\n \u003ctd class=\"col1\"\u003eFUEL CAPACITY\n \u003c\/td\u003e\n \u003ctd class=\"col2\"\u003e390 cc (13.2 oz.)\n \u003c\/td\u003e\n \u003c\/tr\u003e\n \u003ctr\u003e\n \u003ctd class=\"col1\"\u003eCHAIN OIL CAPACITY\n \u003c\/td\u003e\n \u003ctd class=\"col2\"\u003e198 cc (6.7 oz.)\n \u003c\/td\u003e\n \u003c\/tr\u003e\n \u003ctr class=\"odd\"\u003e\n \u003ctd class=\"col1\"\u003eOILOMATIC® CHAIN\n \u003c\/td\u003e\n \u003ctd class=\"col2\"\u003e.325\" RM3\n \u003c\/td\u003e\n \u003c\/tr\u003e\n \u003ctr\u003e\n \u003ctd class=\"col1\"\u003eGUIDE BAR LENGTHS (Recommended ranges)\n \u003c\/td\u003e\n \u003ctd class=\"col2\"\u003e40 to 45 cm (16\" to 18\")\u003cbr\u003eSTIHL ROLLOMATIC®\n \u003c\/td\u003e\n \u003c\/tr\u003e\n \u003ctr class=\"odd\"\u003e\n \u003ctd class=\"col1\"\u003ePOWER SOURCE\n \u003c\/td\u003e\n \u003ctd class=\"col2\"\u003eGas\n \u003c\/td\u003e\n \u003c\/tr\u003e\n \u003ctr class=\"psFooter\"\u003e\n \u003ctd colspan=\"2\"\u003e\n STIHL recommends #3634 (26 RM3 68) OILOMATIC® saw chain and 18\" 3005 008 4717 STIHL ROLLOMATIC® E guide bar combination. The actual listed guide bar length can vary from the effective cutting length based on which powerhead it is installed on.\n\n \u003c\/td\u003e\n \u003c\/tr\u003e\n \u003c\/tbody\u003e\n \u003c\/table\u003e\n\u003ch5\u003eFeatures\u003c\/h5\u003e\n\u003cul class=\"configuration_list hide5\"\u003e\n \u003cli\u003e\n \u003cdiv\u003e\n \u003cp\u003e\n \u003cstrong\u003eBuilt in the USA\u003c\/strong\u003e\u003cbr\u003e\nIndicates products that are built in the United States from domestic and foreign parts and components.\n \u003c\/p\u003e\n \u003cp class=\"nofloat\"\u003e\n \u003ca class=\"orange_arrow\" href=\"https:\/\/www.stihlusa.com\/real-people-stihl-people\/build-it\/\"\u003eMore information\u003c\/a\u003e\n \u003c\/p\u003e\n \u003c\/div\u003e\n \u003c\/li\u003e\n \u003cli\u003e\n \u003cdiv\u003e\n \u003cp\u003e\n \u003cstrong\u003eReduced-Emission Engine Technology - Caring for Nature\u003c\/strong\u003e\n\u003cbr\u003e\nThe STIHL Inc. "Caring for Nature" seal identifies its powered products that are more environmentally conscious, producing zero or low exhaust emissions. STIHL Inc. defines "low exhaust emissions" as being cleaner than EPA and\/or CARB exhaust emission standards.\n \u003c\/p\u003e\n \u003cp class=\"nofloat\"\u003e\n \u003ca class=\"orange_arrow\" href=\"https:\/\/www.stihlusa.com\/products\/technology\/the-road-to-green-is-orange\/\"\u003eMore information\u003c\/a\u003e\n \u003c\/p\u003e\n \u003c\/div\u003e\n \u003c\/li\u003e\n \u003cli\u003e\n \u003cdiv\u003e\n \u003cp\u003e\n \n\t\t\u003cstrong\u003eMaster Control Lever™\u003c\/strong\u003e\n\t\t\u003cbr\u003eThe Master Control Lever™ is an easy to use single lever, operating the choke, starting throttle lock and on-off switch. The operator must pull the throttle trigger before moving the Master Control Lever™ to the choke position.\n \u003c\/p\u003e\n \u003c\/div\u003e\n \u003c\/li\u003e\n \u003c\/ul\u003e\n\u003c!-- \/TABS --\u003e","published_at":"2019-11-17T21:24:32-05:00","created_at":"2019-11-17T22:58:01-05:00","vendor":"Main Street Mower","type":"","tags":["Disable_Shipping","Series_MS - Chainsaw","Stihl","Wholegood"],"price":32995,"price_min":32995,"price_max":32995,"available":false,"price_varies":false,"compare_at_price":null,"compare_at_price_min":0,"compare_at_price_max":0,"compare_at_price_varies":false,"variants":[{"id":31252109754503,"title":"Default Title","option1":"Default Title","option2":null,"option3":null,"sku":"MS251","requires_shipping":true,"taxable":true,"featured_image":null,"available":false,"name":"Stihl MS 251 WOOD BOSS® Chainsaw","public_title":null,"options":["Default Title"],"price":32995,"weight":0,"compare_at_price":null,"inventory_management":"shopify","barcode":""}],"images":["\/\/cdn.shopify.com\/s\/files\/1\/0081\/1669\/9202\/products\/ms251.png?v=1574049492"],"featured_image":"\/\/cdn.shopify.com\/s\/files\/1\/0081\/1669\/9202\/products\/ms251.png?v=1574049492","options":["Title"],"media":[{"alt":null,"id":5739733090439,"position":1,"preview_image":{"aspect_ratio":2.17,"height":235,"width":510,"src":"https:\/\/cdn.shopify.com\/s\/files\/1\/0081\/1669\/9202\/products\/ms251.png?v=1574049492"},"aspect_ratio":2.17,"height":235,"media_type":"image","src":"https:\/\/cdn.shopify.com\/s\/files\/1\/0081\/1669\/9202\/products\/ms251.png?v=1574049492","width":510}],"content":"\u003cp\u003e\u003cstrong\u003eA powerful and fuel-efficient chainsaw that's comfortable to use.\u003c\/strong\u003e\u003c\/p\u003e\n\u003cp\u003eThe STIHL MS 251 WOOD BOSS® Chainsaw is designed to deliver all the power you'd expect from STIHL equipment, yet with a comfortable and ergonomic design. The MS 251 WOOD BOSS® is perfect for felling small trees, pruning and thinning, and cutting firewood simply and efficiently. And with up to 20 percent fuel savings and 50 percent reduced emissions (as compared to previous models), you can enjoy a longer run time while feeling good about your impact on the environment. Features like a Master Control Lever™ and reduced vibration make the STIHL MS 251 WOOD BOSS® a lean, easy-to-use machine that still packs plenty of power.\u003c\/p\u003e\n\u003c!-- TABS --\u003e\n\u003ch5\u003eSpecifications\u003c\/h5\u003e\n\u003ctable class=\"technical_data\"\u003e\n \u003ctbody\u003e\n \u003ctr class=\"psHeader\"\u003e\n \u003ctd colspan=\"2\"\u003e\n \u003cspan\u003eMS 251 WOOD BOSS® Specifications - Occasional Use\u003c\/span\u003e\n \u003c\/td\u003e\n \u003c\/tr\u003e\n \u003ctr\u003e\n \u003ctd class=\"col1\"\u003eDISPLACEMENT\n \u003c\/td\u003e\n \u003ctd class=\"col2\"\u003e45.6 cc (2.78 cu. in.)\n \u003c\/td\u003e\n \u003c\/tr\u003e\n \u003ctr class=\"odd\"\u003e\n \u003ctd class=\"col1\"\u003eENGINE POWER\n \u003c\/td\u003e\n \u003ctd class=\"col2\"\u003e2.2 kW (3.0 bhp)\n \u003c\/td\u003e\n \u003c\/tr\u003e\n \u003ctr\u003e\n \u003ctd class=\"col1\"\u003ePOWERHEAD WEIGHT\n \u003c\/td\u003e\n \u003ctd class=\"col2\"\u003e4.9 kg (10.8 lbs.)\n \u003c\/td\u003e\n \u003c\/tr\u003e\n \u003ctr class=\"odd\"\u003e\n \u003ctd class=\"col1\"\u003eFUEL CAPACITY\n \u003c\/td\u003e\n \u003ctd class=\"col2\"\u003e390 cc (13.2 oz.)\n \u003c\/td\u003e\n \u003c\/tr\u003e\n \u003ctr\u003e\n \u003ctd class=\"col1\"\u003eCHAIN OIL CAPACITY\n \u003c\/td\u003e\n \u003ctd class=\"col2\"\u003e198 cc (6.7 oz.)\n \u003c\/td\u003e\n \u003c\/tr\u003e\n \u003ctr class=\"odd\"\u003e\n \u003ctd class=\"col1\"\u003eOILOMATIC® CHAIN\n \u003c\/td\u003e\n \u003ctd class=\"col2\"\u003e.325\" RM3\n \u003c\/td\u003e\n \u003c\/tr\u003e\n \u003ctr\u003e\n \u003ctd class=\"col1\"\u003eGUIDE BAR LENGTHS (Recommended ranges)\n \u003c\/td\u003e\n \u003ctd class=\"col2\"\u003e40 to 45 cm (16\" to 18\")\u003cbr\u003eSTIHL ROLLOMATIC®\n \u003c\/td\u003e\n \u003c\/tr\u003e\n \u003ctr class=\"odd\"\u003e\n \u003ctd class=\"col1\"\u003ePOWER SOURCE\n \u003c\/td\u003e\n \u003ctd class=\"col2\"\u003eGas\n \u003c\/td\u003e\n \u003c\/tr\u003e\n \u003ctr class=\"psFooter\"\u003e\n \u003ctd colspan=\"2\"\u003e\n STIHL recommends #3634 (26 RM3 68) OILOMATIC® saw chain and 18\" 3005 008 4717 STIHL ROLLOMATIC® E guide bar combination. The actual listed guide bar length can vary from the effective cutting length based on which powerhead it is installed on.\n\n \u003c\/td\u003e\n \u003c\/tr\u003e\n \u003c\/tbody\u003e\n \u003c\/table\u003e\n\u003ch5\u003eFeatures\u003c\/h5\u003e\n\u003cul class=\"configuration_list hide5\"\u003e\n \u003cli\u003e\n \u003cdiv\u003e\n \u003cp\u003e\n \u003cstrong\u003eBuilt in the USA\u003c\/strong\u003e\u003cbr\u003e\nIndicates products that are built in the United States from domestic and foreign parts and components.\n \u003c\/p\u003e\n \u003cp class=\"nofloat\"\u003e\n \u003ca class=\"orange_arrow\" href=\"https:\/\/www.stihlusa.com\/real-people-stihl-people\/build-it\/\"\u003eMore information\u003c\/a\u003e\n \u003c\/p\u003e\n \u003c\/div\u003e\n \u003c\/li\u003e\n \u003cli\u003e\n \u003cdiv\u003e\n \u003cp\u003e\n \u003cstrong\u003eReduced-Emission Engine Technology - Caring for Nature\u003c\/strong\u003e\n\u003cbr\u003e\nThe STIHL Inc. "Caring for Nature" seal identifies its powered products that are more environmentally conscious, producing zero or low exhaust emissions. STIHL Inc. defines "low exhaust emissions" as being cleaner than EPA and\/or CARB exhaust emission standards.\n \u003c\/p\u003e\n \u003cp class=\"nofloat\"\u003e\n \u003ca class=\"orange_arrow\" href=\"https:\/\/www.stihlusa.com\/products\/technology\/the-road-to-green-is-orange\/\"\u003eMore information\u003c\/a\u003e\n \u003c\/p\u003e\n \u003c\/div\u003e\n \u003c\/li\u003e\n \u003cli\u003e\n \u003cdiv\u003e\n \u003cp\u003e\n \n\t\t\u003cstrong\u003eMaster Control Lever™\u003c\/strong\u003e\n\t\t\u003cbr\u003eThe Master Control Lever™ is an easy to use single lever, operating the choke, starting throttle lock and on-off switch. The operator must pull the throttle trigger before moving the Master Control Lever™ to the choke position.\n \u003c\/p\u003e\n \u003c\/div\u003e\n \u003c\/li\u003e\n \u003c\/ul\u003e\n\u003c!-- \/TABS --\u003e"}
Stihl MS 251 WOOD BOSS® Chainsaw
Stihl MS 251 WOOD BOSS® Chainsaw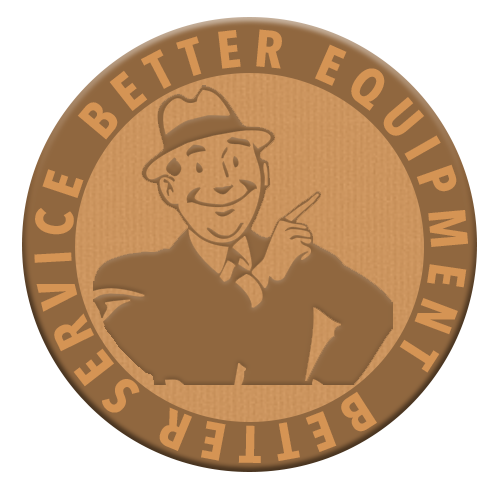 Our Promise to You
No matter how you shop with us, whether it's in store at our Winter Garden or Clermont locations or online. We promise a consistent service experience that aims to exceed your expectations. We want you to have a mower you love and a service shop you trust.
Free Set-up, Registration and Local Delivery* (30 mile range) by a trained team member
Free Pick-up & Delivery on warranty repairs (1st year)
Free Pick-up & Delivery on Annual Service in the Off Season (Dec - Feb)
7 Day - Love it or Exchange it guarantee. Sometimes we all make mistakes, we'll make it painless to switch
*$50 delivery charge on orders under $1500
ALL ORDERS NOW QUALIFY FOR FREE DELIVERY
MS 251 WOOD BOSS® Specifications - Occasional Use

DISPLACEMENT
45.6 cc (2.78 cu. in.)
ENGINE POWER
2.2 kW (3.0 bhp)
POWERHEAD WEIGHT
4.9 kg (10.8 lbs.)
FUEL CAPACITY
390 cc (13.2 oz.)
CHAIN OIL CAPACITY
198 cc (6.7 oz.)
OILOMATIC® CHAIN
.325" RM3
GUIDE BAR LENGTHS (Recommended ranges)
40 to 45 cm (16" to 18")
STIHL ROLLOMATIC®
POWER SOURCE
Gas
STIHL recommends #3634 (26 RM3 68) OILOMATIC® saw chain and 18" 3005 008 4717 STIHL ROLLOMATIC® E guide bar combination. The actual listed guide bar length can vary from the effective cutting length based on which powerhead it is installed on.
Built in the USA
Indicates products that are built in the United States from domestic and foreign parts and components.

Reduced-Emission Engine Technology - Caring for Nature
The STIHL Inc. "Caring for Nature" seal identifies its powered products that are more environmentally conscious, producing zero or low exhaust emissions. STIHL Inc. defines "low exhaust emissions" as being cleaner than EPA and/or CARB exhaust emission standards.

Master Control Lever™
The Master Control Lever™ is an easy to use single lever, operating the choke, starting throttle lock and on-off switch. The operator must pull the throttle trigger before moving the Master Control Lever™ to the choke position.