{"id":4370877874311,"title":"Stihl MS 362 C-M Chainsaw with M-Tronic™","handle":"stihl-ms-362-c-m-chainsaw-with-m-tronic™","description":"\u003cp\u003e\u003cstrong\u003eThe MS 362 chainsaw plus our exclusive STIHL M-Tronic™ engine management technology.\u003c\/strong\u003e\u003c\/p\u003e\n\u003cp\u003eBrains and brawn come together in this well-rounded professional chainsaw. The MS 362 C-M features the same great power, weight and fuel efficiency as the MS 362, but also features our exclusive STIHL M-Tronic™ engine management technology. This innovative microprocessor-controlled engine management system optimizes engine performance and compensates for changes in operating conditions, such as temperature, elevation, fuel quality, and dirty air filters. It makes sure you're working with optimal cutting power in any cutting condition.\u003c\/p\u003e\n\u003c!-- TABS --\u003e\n\u003ch5\u003eSpecifications\u003c\/h5\u003e\n\u003ctable class=\"technical_data\"\u003e\n \u003ctbody\u003e\n \u003ctr class=\"psHeader\"\u003e\n \u003ctd colspan=\"2\"\u003e\n \u003cspan\u003eMS 362 C-M Specifications - Professional Use\u003c\/span\u003e\n \u003c\/td\u003e\n \u003c\/tr\u003e\n \u003ctr\u003e\n \u003ctd class=\"col1\"\u003eDISPLACEMENT\n \u003c\/td\u003e\n \u003ctd class=\"col2\"\u003e59.0 cc (3.6 cu. in.)\n \u003c\/td\u003e\n \u003c\/tr\u003e\n \u003ctr class=\"odd\"\u003e\n \u003ctd class=\"col1\"\u003eENGINE POWER\n \u003c\/td\u003e\n \u003ctd class=\"col2\"\u003e3.5 kW (4.69 bhp)\n \u003c\/td\u003e\n \u003c\/tr\u003e\n \u003ctr\u003e\n \u003ctd class=\"col1\"\u003ePOWERHEAD WEIGHT\n \u003c\/td\u003e\n \u003ctd class=\"col2\"\u003eFlush-Cut: 5.6 kg (12.35 lbs.)\u003cbr\u003eWrap-Handle: 6.0 kg (13.2 lbs.)\n \u003c\/td\u003e\n \u003c\/tr\u003e\n \u003ctr class=\"odd\"\u003e\n \u003ctd class=\"col1\"\u003eFUEL CAPACITY\n \u003c\/td\u003e\n \u003ctd class=\"col2\"\u003e600 cc (20.3 oz.)\n \u003c\/td\u003e\n \u003c\/tr\u003e\n \u003ctr\u003e\n \u003ctd class=\"col1\"\u003eCHAIN OIL CAPACITY\n \u003c\/td\u003e\n \u003ctd class=\"col2\"\u003e325 cc (11.0 oz.)\n \u003c\/td\u003e\n \u003c\/tr\u003e\n \u003ctr class=\"odd\"\u003e\n \u003ctd class=\"col1\"\u003eOILOMATIC® CHAIN\n \u003c\/td\u003e\n \u003ctd class=\"col2\"\u003e3\/8\" RS3\n \u003c\/td\u003e\n \u003c\/tr\u003e\n \u003ctr\u003e\n \u003ctd class=\"col1\"\u003eGUIDE BAR LENGTHS (Recommended ranges)\n \u003c\/td\u003e\n \u003ctd class=\"col2\"\u003e40 to 63 cm (16\" to 25\")\u003cbr\u003eSTIHL ROLLOMATIC®\n \u003c\/td\u003e\n \u003c\/tr\u003e\n \u003ctr class=\"odd\"\u003e\n \u003ctd class=\"col1\"\u003ePOWER SOURCE\n \u003c\/td\u003e\n \u003ctd class=\"col2\"\u003eGas\n \u003c\/td\u003e\n \u003c\/tr\u003e\n \u003ctr class=\"psFooter\"\u003e\n \u003ctd colspan=\"2\"\u003e\n STIHL recommends #3624 (33 RS3-72) OILOMATIC® Saw Chain and 20" 3003 008 8921 Ematic™ guide bar. The actual listed guide bar length can vary from the effective cutting length based on which powerhead it is installed on.\n\n \u003c\/td\u003e\n \u003c\/tr\u003e\n \u003c\/tbody\u003e\n \u003c\/table\u003e\n\u003ch5\u003eFeatures\u003c\/h5\u003e\n\u003cul class=\"configuration_list hide5\"\u003e\n \u003cli\u003e\n \u003cdiv\u003e\n \u003cp\u003e\n \n\t\t\u003cb\u003eAnti-Vibration System\u003c\/b\u003e\n\t\t\u003cbr\u003e\nSTIHL has developed a system for minimizing the vibration levels of handheld outdoor power equipment. The STIHL anti-vibration system helps reduce operator fatigue and provides a more comfortable working experience. \n\n \u003c\/p\u003e\n \u003c\/div\u003e\n \u003c\/li\u003e\n \u003cli\u003e\n \u003cdiv\u003e\n \u003cp\u003e\n \n\t\t\u003cb\u003eSTIHL M-Tronic™ \u003c\/b\u003e\n\t\t\u003cbr\u003eThis product features M-Tronic™ (M) - a new generation of Intelligent Engine Management that eliminates the low and high speed carburetor adjustment screws, compensates for dirty air filter and changes in elevation and fuel quality for optimum engine power at all times.\n\u003cbr\u003e\u003cbr\u003e\u003ca href=\"https:\/\/www.youtube.com\/embed\/WJIBdSURoAQ?modestbranding=1\u0026amp;rel=0\u0026amp;showinfo=0\u0026amp;wmode=opaque\u0026amp;autoplay=1\" target=\"_self\"\u003eSee it in action!\u003c\/a\u003e\n \u003c\/p\u003e\n \u003cp class=\"nofloat\"\u003e\n \u003ca class=\"orange_arrow\" href=\"https:\/\/www.stihlusa.com\/products\/technology\/stihl-m-tronic\/\"\u003eMore information\u003c\/a\u003e\n \u003c\/p\u003e\n \u003c\/div\u003e\n \u003c\/li\u003e\n \u003cli\u003e\n \u003cdiv\u003e\n \u003cp\u003e\n \n\t\t\u003cb\u003ePre-Separation Air Filtration System\u003c\/b\u003e\n\t\t\u003cbr\u003eThis time-saving technology boosts the efficiency of the engine's filter system, doubling the time between air filter cleanings. Air drawn into the engine is first separated via centrifugal force, ejecting the heavier dirt particles before being routed to the air filter. This pre-separation means less dirt to be captured by the air filter, resulting in less frequent cleaning and maintenance. \n \u003c\/p\u003e\n \u003cp class=\"nofloat\"\u003e\n \u003ca class=\"orange_arrow\" href=\"https:\/\/www.youtube.com\/embed\/aLotaJQ_hww?modestbranding=1\u0026amp;rel=0\" target=\"_self\"\u003eMore information\u003c\/a\u003e\n \u003c\/p\u003e\n \u003c\/div\u003e\n \u003c\/li\u003e\n \u003cli\u003e\n \u003cdiv\u003e\n \u003cp\u003e\n \n\t\t\u003cb\u003eSide-Access Chain Tensioner\u003c\/b\u003e\n\t\t\u003cbr\u003eThe side-access chain tensioner makes it much more convenient for the user to adjust the saw chain with a bar wrench as opposed to the typical location of the guide bar adjustment screw.\n \u003c\/p\u003e\n \u003c\/div\u003e\n \u003c\/li\u003e\n \u003cli\u003e\n \u003cdiv\u003e\n \u003cp\u003e\n \n\t\t\u003cb\u003eDecompression Valve\u003c\/b\u003e\n\t\t\u003cbr\u003e\nThe decompression valve, also referred to as 'deco' or 'deco valve', vents compression in the cylinder for easier starting. The decompression valve temporarily reduces the compression in the combustion chamber during cranking and helps reduce the effort needed to pull the starter rope. It is opened manually and closes automatically as soon as the engine fires.\n\n \u003c\/p\u003e\n \u003c\/div\u003e\n \u003c\/li\u003e\n \u003cli\u003e\n \u003cdiv\u003e\n \u003cp\u003e\n \u003cstrong\u003eReduced-Emission Engine Technology - Caring for Nature\u003c\/strong\u003e\n\u003cbr\u003e\nThe STIHL Inc. "Caring for Nature" seal identifies its powered products that are more environmentally conscious, producing zero or low exhaust emissions. STIHL Inc. defines "low exhaust emissions" as being cleaner than EPA and\/or CARB exhaust emission standards.\n \u003c\/p\u003e\n \u003cp class=\"nofloat\"\u003e\n \u003ca class=\"orange_arrow\" href=\"https:\/\/www.stihlusa.com\/products\/technology\/the-road-to-green-is-orange\/\"\u003eMore information\u003c\/a\u003e\n \u003c\/p\u003e\n \u003c\/div\u003e\n \u003c\/li\u003e\n \u003c\/ul\u003e\n\u003c!-- \/TABS --\u003e","published_at":"2019-11-17T21:24:32-05:00","created_at":"2019-11-17T23:30:43-05:00","vendor":"Main Street Mower","type":"","tags":["Disable_Shipping","Series_MS - Chainsaw","Stihl","Wholegood"],"price":73995,"price_min":73995,"price_max":73995,"available":false,"price_varies":false,"compare_at_price":null,"compare_at_price_min":0,"compare_at_price_max":0,"compare_at_price_varies":false,"variants":[{"id":31252147011719,"title":"Default Title","option1":"Default Title","option2":null,"option3":null,"sku":"MS362C-M","requires_shipping":true,"taxable":true,"featured_image":null,"available":false,"name":"Stihl MS 362 C-M Chainsaw with M-Tronic™","public_title":null,"options":["Default Title"],"price":73995,"weight":0,"compare_at_price":null,"inventory_management":"shopify","barcode":"","requires_selling_plan":false,"selling_plan_allocations":[]}],"images":["\/\/cdn.shopify.com\/s\/files\/1\/0081\/1669\/9202\/products\/ms362cm.png?v=1574051452"],"featured_image":"\/\/cdn.shopify.com\/s\/files\/1\/0081\/1669\/9202\/products\/ms362cm.png?v=1574051452","options":["Title"],"media":[{"alt":null,"id":5739805573255,"position":1,"preview_image":{"aspect_ratio":2.656,"height":192,"width":510,"src":"https:\/\/cdn.shopify.com\/s\/files\/1\/0081\/1669\/9202\/products\/ms362cm.png?v=1574051452"},"aspect_ratio":2.656,"height":192,"media_type":"image","src":"https:\/\/cdn.shopify.com\/s\/files\/1\/0081\/1669\/9202\/products\/ms362cm.png?v=1574051452","width":510}],"requires_selling_plan":false,"selling_plan_groups":[],"content":"\u003cp\u003e\u003cstrong\u003eThe MS 362 chainsaw plus our exclusive STIHL M-Tronic™ engine management technology.\u003c\/strong\u003e\u003c\/p\u003e\n\u003cp\u003eBrains and brawn come together in this well-rounded professional chainsaw. The MS 362 C-M features the same great power, weight and fuel efficiency as the MS 362, but also features our exclusive STIHL M-Tronic™ engine management technology. This innovative microprocessor-controlled engine management system optimizes engine performance and compensates for changes in operating conditions, such as temperature, elevation, fuel quality, and dirty air filters. It makes sure you're working with optimal cutting power in any cutting condition.\u003c\/p\u003e\n\u003c!-- TABS --\u003e\n\u003ch5\u003eSpecifications\u003c\/h5\u003e\n\u003ctable class=\"technical_data\"\u003e\n \u003ctbody\u003e\n \u003ctr class=\"psHeader\"\u003e\n \u003ctd colspan=\"2\"\u003e\n \u003cspan\u003eMS 362 C-M Specifications - Professional Use\u003c\/span\u003e\n \u003c\/td\u003e\n \u003c\/tr\u003e\n \u003ctr\u003e\n \u003ctd class=\"col1\"\u003eDISPLACEMENT\n \u003c\/td\u003e\n \u003ctd class=\"col2\"\u003e59.0 cc (3.6 cu. in.)\n \u003c\/td\u003e\n \u003c\/tr\u003e\n \u003ctr class=\"odd\"\u003e\n \u003ctd class=\"col1\"\u003eENGINE POWER\n \u003c\/td\u003e\n \u003ctd class=\"col2\"\u003e3.5 kW (4.69 bhp)\n \u003c\/td\u003e\n \u003c\/tr\u003e\n \u003ctr\u003e\n \u003ctd class=\"col1\"\u003ePOWERHEAD WEIGHT\n \u003c\/td\u003e\n \u003ctd class=\"col2\"\u003eFlush-Cut: 5.6 kg (12.35 lbs.)\u003cbr\u003eWrap-Handle: 6.0 kg (13.2 lbs.)\n \u003c\/td\u003e\n \u003c\/tr\u003e\n \u003ctr class=\"odd\"\u003e\n \u003ctd class=\"col1\"\u003eFUEL CAPACITY\n \u003c\/td\u003e\n \u003ctd class=\"col2\"\u003e600 cc (20.3 oz.)\n \u003c\/td\u003e\n \u003c\/tr\u003e\n \u003ctr\u003e\n \u003ctd class=\"col1\"\u003eCHAIN OIL CAPACITY\n \u003c\/td\u003e\n \u003ctd class=\"col2\"\u003e325 cc (11.0 oz.)\n \u003c\/td\u003e\n \u003c\/tr\u003e\n \u003ctr class=\"odd\"\u003e\n \u003ctd class=\"col1\"\u003eOILOMATIC® CHAIN\n \u003c\/td\u003e\n \u003ctd class=\"col2\"\u003e3\/8\" RS3\n \u003c\/td\u003e\n \u003c\/tr\u003e\n \u003ctr\u003e\n \u003ctd class=\"col1\"\u003eGUIDE BAR LENGTHS (Recommended ranges)\n \u003c\/td\u003e\n \u003ctd class=\"col2\"\u003e40 to 63 cm (16\" to 25\")\u003cbr\u003eSTIHL ROLLOMATIC®\n \u003c\/td\u003e\n \u003c\/tr\u003e\n \u003ctr class=\"odd\"\u003e\n \u003ctd class=\"col1\"\u003ePOWER SOURCE\n \u003c\/td\u003e\n \u003ctd class=\"col2\"\u003eGas\n \u003c\/td\u003e\n \u003c\/tr\u003e\n \u003ctr class=\"psFooter\"\u003e\n \u003ctd colspan=\"2\"\u003e\n STIHL recommends #3624 (33 RS3-72) OILOMATIC® Saw Chain and 20" 3003 008 8921 Ematic™ guide bar. The actual listed guide bar length can vary from the effective cutting length based on which powerhead it is installed on.\n\n \u003c\/td\u003e\n \u003c\/tr\u003e\n \u003c\/tbody\u003e\n \u003c\/table\u003e\n\u003ch5\u003eFeatures\u003c\/h5\u003e\n\u003cul class=\"configuration_list hide5\"\u003e\n \u003cli\u003e\n \u003cdiv\u003e\n \u003cp\u003e\n \n\t\t\u003cb\u003eAnti-Vibration System\u003c\/b\u003e\n\t\t\u003cbr\u003e\nSTIHL has developed a system for minimizing the vibration levels of handheld outdoor power equipment. The STIHL anti-vibration system helps reduce operator fatigue and provides a more comfortable working experience. \n\n \u003c\/p\u003e\n \u003c\/div\u003e\n \u003c\/li\u003e\n \u003cli\u003e\n \u003cdiv\u003e\n \u003cp\u003e\n \n\t\t\u003cb\u003eSTIHL M-Tronic™ \u003c\/b\u003e\n\t\t\u003cbr\u003eThis product features M-Tronic™ (M) - a new generation of Intelligent Engine Management that eliminates the low and high speed carburetor adjustment screws, compensates for dirty air filter and changes in elevation and fuel quality for optimum engine power at all times.\n\u003cbr\u003e\u003cbr\u003e\u003ca href=\"https:\/\/www.youtube.com\/embed\/WJIBdSURoAQ?modestbranding=1\u0026amp;rel=0\u0026amp;showinfo=0\u0026amp;wmode=opaque\u0026amp;autoplay=1\" target=\"_self\"\u003eSee it in action!\u003c\/a\u003e\n \u003c\/p\u003e\n \u003cp class=\"nofloat\"\u003e\n \u003ca class=\"orange_arrow\" href=\"https:\/\/www.stihlusa.com\/products\/technology\/stihl-m-tronic\/\"\u003eMore information\u003c\/a\u003e\n \u003c\/p\u003e\n \u003c\/div\u003e\n \u003c\/li\u003e\n \u003cli\u003e\n \u003cdiv\u003e\n \u003cp\u003e\n \n\t\t\u003cb\u003ePre-Separation Air Filtration System\u003c\/b\u003e\n\t\t\u003cbr\u003eThis time-saving technology boosts the efficiency of the engine's filter system, doubling the time between air filter cleanings. Air drawn into the engine is first separated via centrifugal force, ejecting the heavier dirt particles before being routed to the air filter. This pre-separation means less dirt to be captured by the air filter, resulting in less frequent cleaning and maintenance. \n \u003c\/p\u003e\n \u003cp class=\"nofloat\"\u003e\n \u003ca class=\"orange_arrow\" href=\"https:\/\/www.youtube.com\/embed\/aLotaJQ_hww?modestbranding=1\u0026amp;rel=0\" target=\"_self\"\u003eMore information\u003c\/a\u003e\n \u003c\/p\u003e\n \u003c\/div\u003e\n \u003c\/li\u003e\n \u003cli\u003e\n \u003cdiv\u003e\n \u003cp\u003e\n \n\t\t\u003cb\u003eSide-Access Chain Tensioner\u003c\/b\u003e\n\t\t\u003cbr\u003eThe side-access chain tensioner makes it much more convenient for the user to adjust the saw chain with a bar wrench as opposed to the typical location of the guide bar adjustment screw.\n \u003c\/p\u003e\n \u003c\/div\u003e\n \u003c\/li\u003e\n \u003cli\u003e\n \u003cdiv\u003e\n \u003cp\u003e\n \n\t\t\u003cb\u003eDecompression Valve\u003c\/b\u003e\n\t\t\u003cbr\u003e\nThe decompression valve, also referred to as 'deco' or 'deco valve', vents compression in the cylinder for easier starting. The decompression valve temporarily reduces the compression in the combustion chamber during cranking and helps reduce the effort needed to pull the starter rope. It is opened manually and closes automatically as soon as the engine fires.\n\n \u003c\/p\u003e\n \u003c\/div\u003e\n \u003c\/li\u003e\n \u003cli\u003e\n \u003cdiv\u003e\n \u003cp\u003e\n \u003cstrong\u003eReduced-Emission Engine Technology - Caring for Nature\u003c\/strong\u003e\n\u003cbr\u003e\nThe STIHL Inc. "Caring for Nature" seal identifies its powered products that are more environmentally conscious, producing zero or low exhaust emissions. STIHL Inc. defines "low exhaust emissions" as being cleaner than EPA and\/or CARB exhaust emission standards.\n \u003c\/p\u003e\n \u003cp class=\"nofloat\"\u003e\n \u003ca class=\"orange_arrow\" href=\"https:\/\/www.stihlusa.com\/products\/technology\/the-road-to-green-is-orange\/\"\u003eMore information\u003c\/a\u003e\n \u003c\/p\u003e\n \u003c\/div\u003e\n \u003c\/li\u003e\n \u003c\/ul\u003e\n\u003c!-- \/TABS --\u003e"}
Stihl MS 362 C-M Chainsaw with M-Tronic™
Stihl MS 362 C-M Chainsaw with M-Tronic™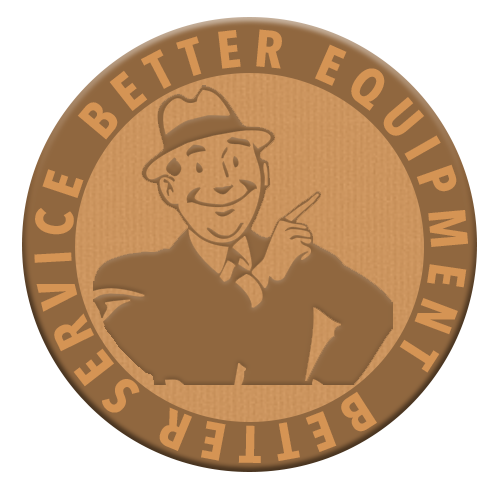 Our Promise to You
No matter how you shop with us, whether it's in store at our Winter Garden or Clermont locations or online. We promise a consistent service experience that aims to exceed your expectations. We want you to have a mower you love and a service shop you trust.
Set-up, Registration and Local Delivery by a trained team member
Pick-up & Delivery for service and warranty repair
7 Day - Love it or Exchange it guarantee. Sometimes we all make mistakes, we'll make it painless to switch
MS 362 C-M Specifications - Professional Use

DISPLACEMENT
59.0 cc (3.6 cu. in.)
ENGINE POWER
3.5 kW (4.69 bhp)
POWERHEAD WEIGHT
Flush-Cut: 5.6 kg (12.35 lbs.)
Wrap-Handle: 6.0 kg (13.2 lbs.)
FUEL CAPACITY
600 cc (20.3 oz.)
CHAIN OIL CAPACITY
325 cc (11.0 oz.)
OILOMATIC® CHAIN
3/8" RS3
GUIDE BAR LENGTHS (Recommended ranges)
40 to 63 cm (16" to 25")
STIHL ROLLOMATIC®
POWER SOURCE
Gas
STIHL recommends #3624 (33 RS3-72) OILOMATIC® Saw Chain and 20" 3003 008 8921 Ematic™ guide bar. The actual listed guide bar length can vary from the effective cutting length based on which powerhead it is installed on.
Anti-Vibration System
STIHL has developed a system for minimizing the vibration levels of handheld outdoor power equipment. The STIHL anti-vibration system helps reduce operator fatigue and provides a more comfortable working experience.

STIHL M-Tronic™ 
This product features M-Tronic™ (M) - a new generation of Intelligent Engine Management that eliminates the low and high speed carburetor adjustment screws, compensates for dirty air filter and changes in elevation and fuel quality for optimum engine power at all times.

See it in action!

Pre-Separation Air Filtration System
This time-saving technology boosts the efficiency of the engine's filter system, doubling the time between air filter cleanings. Air drawn into the engine is first separated via centrifugal force, ejecting the heavier dirt particles before being routed to the air filter. This pre-separation means less dirt to be captured by the air filter, resulting in less frequent cleaning and maintenance.

Side-Access Chain Tensioner
The side-access chain tensioner makes it much more convenient for the user to adjust the saw chain with a bar wrench as opposed to the typical location of the guide bar adjustment screw.

Decompression Valve
The decompression valve, also referred to as 'deco' or 'deco valve', vents compression in the cylinder for easier starting. The decompression valve temporarily reduces the compression in the combustion chamber during cranking and helps reduce the effort needed to pull the starter rope. It is opened manually and closes automatically as soon as the engine fires.

Reduced-Emission Engine Technology - Caring for Nature
The STIHL Inc. "Caring for Nature" seal identifies its powered products that are more environmentally conscious, producing zero or low exhaust emissions. STIHL Inc. defines "low exhaust emissions" as being cleaner than EPA and/or CARB exhaust emission standards.