{"id":4370924503175,"title":"Stihl SR 200 Backpack Sprayer","handle":"stihl-sr-200-backpack-sprayer","description":"\u003cp\u003e\u003cstrong\u003eA lightweight, value-priced backpack sprayer that's ideal for small tree farms or vineyards.\u003c\/strong\u003e\u003c\/p\u003e\n\u003cp\u003eWhen you need more power than a manual sprayer, but want the same portability, the STIHL SR 200 is the answer. This value-priced sprayer is in a class of its own, featuring a low-exhaust-emission, fuel-efficient engine that delivers up to 20% better fuel economy than most conventional 2-stroke engines. It's easy to use with a one-hand joystick-style control handle and provides excellent control over rate and range of spray. And because it's a STIHL, it uses high-quality components and a comfortable, ergonomic design. With the SR 200 backpack sprayer, a little goes a long way.\u003c\/p\u003e\n\u003c!-- TABS --\u003e\n\u003ch5\u003eSpecifications\u003c\/h5\u003e\n\u003ctable class=\"technical_data\"\u003e\n \u003ctbody\u003e\n \u003ctr class=\"psHeader\"\u003e\n \u003ctd colspan=\"2\"\u003e\n \u003cspan\u003eSR 200 Specifications - Professional Use\u003c\/span\u003e\n \u003c\/td\u003e\n \u003c\/tr\u003e\n \u003ctr\u003e\n \u003ctd class=\"col1\"\u003eWEIGHT WITHOUT LIQUID\n \u003c\/td\u003e\n \u003ctd class=\"col2\"\u003e8.5 kg (18.7 lbs.)\n \u003c\/td\u003e\n \u003c\/tr\u003e\n \u003ctr class=\"odd\"\u003e\n \u003ctd class=\"col1\"\u003eDISPLACEMENT\n \u003c\/td\u003e\n \u003ctd class=\"col2\"\u003e27.2 cc (1.66 cu. in.)\n \u003c\/td\u003e\n \u003c\/tr\u003e\n \u003ctr\u003e\n \u003ctd class=\"col1\"\u003eENGINE POWER\n \u003c\/td\u003e\n \u003ctd class=\"col2\"\u003e0.8 kW (1.07 bhp)\n \u003c\/td\u003e\n \u003c\/tr\u003e\n \u003ctr class=\"odd\"\u003e\n \u003ctd class=\"col1\"\u003eFUEL CAPACITY\n \u003c\/td\u003e\n \u003ctd class=\"col2\"\u003e1050 cc (35.5 oz.)\n \u003c\/td\u003e\n \u003c\/tr\u003e\n \u003ctr\u003e\n \u003ctd class=\"col1\"\u003eCONTAINER CAPACITY\n \u003c\/td\u003e\n \u003ctd class=\"col2\"\u003e10.0 L (2.1 gals.)\n \u003c\/td\u003e\n \u003c\/tr\u003e\n \u003ctr class=\"odd\"\u003e\n \u003ctd class=\"col1\"\u003eAIR VOLUME\n \u003c\/td\u003e\n \u003ctd class=\"col2\"\u003eWith tubes: 580 m\u003csup\u003e3\u003c\/sup\u003e\/h (341 cfm)\n \u003c\/td\u003e\n \u003c\/tr\u003e\n \u003ctr\u003e\n \u003ctd class=\"col1\"\u003eAIR VELOCITY\n \u003c\/td\u003e\n \u003ctd class=\"col2\"\u003e81 m\/sec. (181 mph)\n \u003c\/td\u003e\n \u003c\/tr\u003e\n \u003ctr class=\"odd\"\u003e\n \u003ctd class=\"col1\"\u003eMAXIMUM SPRAY RANGE\n \u003c\/td\u003e\n \u003ctd class=\"col2\"\u003eHorz.: 9 m (29.5 ft.)\u003cbr\u003eVert.: 5.5 m (18 ft.)\n \u003c\/td\u003e\n \u003c\/tr\u003e\n \u003ctr class=\"psFooter\"\u003e\n \u003ctd colspan=\"2\"\u003e\n This pressure pump kit is recommended for applications in which the spray tube is held at an upward angle of more than 30 degrees in order to maintain a consistent discharge rate.\n\n \u003c\/td\u003e\n \u003c\/tr\u003e\n \u003c\/tbody\u003e\n \u003c\/table\u003e\n\u003ch5\u003eFeatures\u003c\/h5\u003e\n\u003cul class=\"configuration_list hide5\"\u003e\n \u003cli\u003e\n \u003cdiv\u003e\n \u003cp\u003e\n \n\t\t\u003cb\u003eMulti-Function Control Handle\u003c\/b\u003e\n\t\t\u003cbr\u003e\nHaving easy access to all of the controls on one comfortable handle makes it easy to complete tasks so the operator's hand never has to leave the handle.\n\n \u003c\/p\u003e\n \u003c\/div\u003e\n \u003c\/li\u003e\n \u003cli\u003e\n \u003cdiv\u003e\n \u003cp\u003e\n \u003cstrong\u003eAnti-Vibration System\u003c\/strong\u003e\n\u003cbr\u003e\nThe STIHL anti-vibration system helps reduce operator fatigue and provides a more comfortable working experience.\n \u003c\/p\u003e\n \u003c\/div\u003e\n \u003c\/li\u003e\n \u003cli\u003e\n \u003cdiv\u003e\n \u003cp\u003e\n \u003cstrong\u003eAdjustable Support Harness\u003c\/strong\u003e\n\u003cbr\u003e\nSTIHL \u003ca href=\"\/products\/blowers-and-shredder-vacs\/professional-blowers\/\"\u003ebackpack blowers\u003c\/a\u003e and sprayers are equipped with an adjustable support harness that distributes weight evenly across the shoulders and back, reducing user fatigue. \u003c!--See it in action html--\u003e\u003cbr\u003e\n\u003cbr\u003e\n\u003ca class=\"orange_arrow\" href=\"https:\/\/www.youtube.com\/embed\/kf_uI6l5M0U?modestbranding=1\u0026amp;rel=0\u0026amp;showinfo=0\u0026amp;wmode=opaque\u0026amp;autoplay=1\" target=\"_self\"\u003eSee it in action!\u003c\/a\u003e\u003c!--See it in action html--\u003e\n \u003c\/p\u003e\n \u003c\/div\u003e\n \u003c\/li\u003e\n \u003cli\u003e\n \u003cdiv\u003e\n \u003cp\u003e\n \u003cstrong\u003eBuilt in the USA\u003c\/strong\u003e\u003cbr\u003e\nIndicates products that are built in the United States from domestic and foreign parts and components.\n \u003c\/p\u003e\n \u003cp class=\"nofloat\"\u003e\n \u003ca class=\"orange_arrow\" href=\"https:\/\/www.stihlusa.com\/real-people-stihl-people\/build-it\/\"\u003eMore information\u003c\/a\u003e\n \u003c\/p\u003e\n \u003c\/div\u003e\n \u003c\/li\u003e\n \u003c\/ul\u003e\n\u003c!-- \/TABS --\u003e","published_at":"2019-11-17T23:50:39-05:00","created_at":"2019-11-18T00:48:20-05:00","vendor":"Main Street Mower","type":"","tags":["Disable_Shipping","Series_SR - Sprayer","Stihl","Wholegood"],"price":39999,"price_min":39999,"price_max":39999,"available":true,"price_varies":false,"compare_at_price":null,"compare_at_price_min":0,"compare_at_price_max":0,"compare_at_price_varies":false,"variants":[{"id":31252257276039,"title":"Default Title","option1":"Default Title","option2":null,"option3":null,"sku":"SR200","requires_shipping":true,"taxable":true,"featured_image":null,"available":true,"name":"Stihl SR 200 Backpack Sprayer","public_title":null,"options":["Default Title"],"price":39999,"weight":0,"compare_at_price":null,"inventory_management":"shopify","barcode":"","requires_selling_plan":false,"selling_plan_allocations":[]}],"images":["\/\/cdn.shopify.com\/s\/files\/1\/0081\/1669\/9202\/products\/sr200.png?v=1574056109"],"featured_image":"\/\/cdn.shopify.com\/s\/files\/1\/0081\/1669\/9202\/products\/sr200.png?v=1574056109","options":["Title"],"media":[{"alt":null,"id":5739969839239,"position":1,"preview_image":{"aspect_ratio":1.056,"height":483,"width":510,"src":"https:\/\/cdn.shopify.com\/s\/files\/1\/0081\/1669\/9202\/products\/sr200.png?v=1574056109"},"aspect_ratio":1.056,"height":483,"media_type":"image","src":"https:\/\/cdn.shopify.com\/s\/files\/1\/0081\/1669\/9202\/products\/sr200.png?v=1574056109","width":510}],"requires_selling_plan":false,"selling_plan_groups":[],"content":"\u003cp\u003e\u003cstrong\u003eA lightweight, value-priced backpack sprayer that's ideal for small tree farms or vineyards.\u003c\/strong\u003e\u003c\/p\u003e\n\u003cp\u003eWhen you need more power than a manual sprayer, but want the same portability, the STIHL SR 200 is the answer. This value-priced sprayer is in a class of its own, featuring a low-exhaust-emission, fuel-efficient engine that delivers up to 20% better fuel economy than most conventional 2-stroke engines. It's easy to use with a one-hand joystick-style control handle and provides excellent control over rate and range of spray. And because it's a STIHL, it uses high-quality components and a comfortable, ergonomic design. With the SR 200 backpack sprayer, a little goes a long way.\u003c\/p\u003e\n\u003c!-- TABS --\u003e\n\u003ch5\u003eSpecifications\u003c\/h5\u003e\n\u003ctable class=\"technical_data\"\u003e\n \u003ctbody\u003e\n \u003ctr class=\"psHeader\"\u003e\n \u003ctd colspan=\"2\"\u003e\n \u003cspan\u003eSR 200 Specifications - Professional Use\u003c\/span\u003e\n \u003c\/td\u003e\n \u003c\/tr\u003e\n \u003ctr\u003e\n \u003ctd class=\"col1\"\u003eWEIGHT WITHOUT LIQUID\n \u003c\/td\u003e\n \u003ctd class=\"col2\"\u003e8.5 kg (18.7 lbs.)\n \u003c\/td\u003e\n \u003c\/tr\u003e\n \u003ctr class=\"odd\"\u003e\n \u003ctd class=\"col1\"\u003eDISPLACEMENT\n \u003c\/td\u003e\n \u003ctd class=\"col2\"\u003e27.2 cc (1.66 cu. in.)\n \u003c\/td\u003e\n \u003c\/tr\u003e\n \u003ctr\u003e\n \u003ctd class=\"col1\"\u003eENGINE POWER\n \u003c\/td\u003e\n \u003ctd class=\"col2\"\u003e0.8 kW (1.07 bhp)\n \u003c\/td\u003e\n \u003c\/tr\u003e\n \u003ctr class=\"odd\"\u003e\n \u003ctd class=\"col1\"\u003eFUEL CAPACITY\n \u003c\/td\u003e\n \u003ctd class=\"col2\"\u003e1050 cc (35.5 oz.)\n \u003c\/td\u003e\n \u003c\/tr\u003e\n \u003ctr\u003e\n \u003ctd class=\"col1\"\u003eCONTAINER CAPACITY\n \u003c\/td\u003e\n \u003ctd class=\"col2\"\u003e10.0 L (2.1 gals.)\n \u003c\/td\u003e\n \u003c\/tr\u003e\n \u003ctr class=\"odd\"\u003e\n \u003ctd class=\"col1\"\u003eAIR VOLUME\n \u003c\/td\u003e\n \u003ctd class=\"col2\"\u003eWith tubes: 580 m\u003csup\u003e3\u003c\/sup\u003e\/h (341 cfm)\n \u003c\/td\u003e\n \u003c\/tr\u003e\n \u003ctr\u003e\n \u003ctd class=\"col1\"\u003eAIR VELOCITY\n \u003c\/td\u003e\n \u003ctd class=\"col2\"\u003e81 m\/sec. (181 mph)\n \u003c\/td\u003e\n \u003c\/tr\u003e\n \u003ctr class=\"odd\"\u003e\n \u003ctd class=\"col1\"\u003eMAXIMUM SPRAY RANGE\n \u003c\/td\u003e\n \u003ctd class=\"col2\"\u003eHorz.: 9 m (29.5 ft.)\u003cbr\u003eVert.: 5.5 m (18 ft.)\n \u003c\/td\u003e\n \u003c\/tr\u003e\n \u003ctr class=\"psFooter\"\u003e\n \u003ctd colspan=\"2\"\u003e\n This pressure pump kit is recommended for applications in which the spray tube is held at an upward angle of more than 30 degrees in order to maintain a consistent discharge rate.\n\n \u003c\/td\u003e\n \u003c\/tr\u003e\n \u003c\/tbody\u003e\n \u003c\/table\u003e\n\u003ch5\u003eFeatures\u003c\/h5\u003e\n\u003cul class=\"configuration_list hide5\"\u003e\n \u003cli\u003e\n \u003cdiv\u003e\n \u003cp\u003e\n \n\t\t\u003cb\u003eMulti-Function Control Handle\u003c\/b\u003e\n\t\t\u003cbr\u003e\nHaving easy access to all of the controls on one comfortable handle makes it easy to complete tasks so the operator's hand never has to leave the handle.\n\n \u003c\/p\u003e\n \u003c\/div\u003e\n \u003c\/li\u003e\n \u003cli\u003e\n \u003cdiv\u003e\n \u003cp\u003e\n \u003cstrong\u003eAnti-Vibration System\u003c\/strong\u003e\n\u003cbr\u003e\nThe STIHL anti-vibration system helps reduce operator fatigue and provides a more comfortable working experience.\n \u003c\/p\u003e\n \u003c\/div\u003e\n \u003c\/li\u003e\n \u003cli\u003e\n \u003cdiv\u003e\n \u003cp\u003e\n \u003cstrong\u003eAdjustable Support Harness\u003c\/strong\u003e\n\u003cbr\u003e\nSTIHL \u003ca href=\"\/products\/blowers-and-shredder-vacs\/professional-blowers\/\"\u003ebackpack blowers\u003c\/a\u003e and sprayers are equipped with an adjustable support harness that distributes weight evenly across the shoulders and back, reducing user fatigue. \u003c!--See it in action html--\u003e\u003cbr\u003e\n\u003cbr\u003e\n\u003ca class=\"orange_arrow\" href=\"https:\/\/www.youtube.com\/embed\/kf_uI6l5M0U?modestbranding=1\u0026amp;rel=0\u0026amp;showinfo=0\u0026amp;wmode=opaque\u0026amp;autoplay=1\" target=\"_self\"\u003eSee it in action!\u003c\/a\u003e\u003c!--See it in action html--\u003e\n \u003c\/p\u003e\n \u003c\/div\u003e\n \u003c\/li\u003e\n \u003cli\u003e\n \u003cdiv\u003e\n \u003cp\u003e\n \u003cstrong\u003eBuilt in the USA\u003c\/strong\u003e\u003cbr\u003e\nIndicates products that are built in the United States from domestic and foreign parts and components.\n \u003c\/p\u003e\n \u003cp class=\"nofloat\"\u003e\n \u003ca class=\"orange_arrow\" href=\"https:\/\/www.stihlusa.com\/real-people-stihl-people\/build-it\/\"\u003eMore information\u003c\/a\u003e\n \u003c\/p\u003e\n \u003c\/div\u003e\n \u003c\/li\u003e\n \u003c\/ul\u003e\n\u003c!-- \/TABS --\u003e"}
Stihl SR 200 Backpack Sprayer
Stihl SR 200 Backpack Sprayer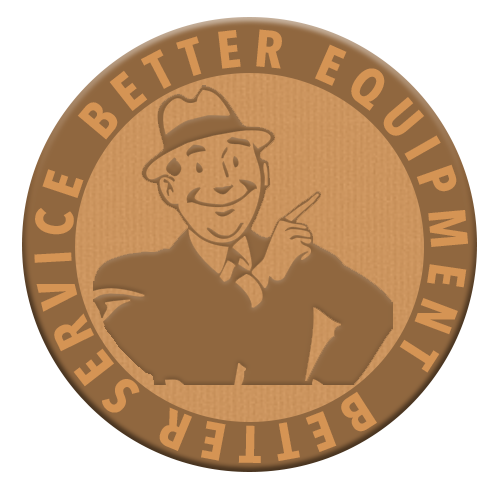 Our Promise to You
No matter how you shop with us, whether it's in store at our Winter Garden or Clermont locations or online. We promise a consistent service experience that aims to exceed your expectations. We want you to have a mower you love and a service shop you trust.
Set-up, Registration and Local Delivery by a trained team member
Pick-up & Delivery for service and warranty repair
7 Day - Love it or Exchange it guarantee. Sometimes we all make mistakes, we'll make it painless to switch
SR 200 Specifications - Professional Use

WEIGHT WITHOUT LIQUID
8.5 kg (18.7 lbs.)
DISPLACEMENT
27.2 cc (1.66 cu. in.)
ENGINE POWER
0.8 kW (1.07 bhp)
FUEL CAPACITY
1050 cc (35.5 oz.)
CONTAINER CAPACITY
10.0 L (2.1 gals.)
AIR VOLUME
With tubes: 580 m3/h (341 cfm)
AIR VELOCITY
81 m/sec. (181 mph)
MAXIMUM SPRAY RANGE
Horz.: 9 m (29.5 ft.)
Vert.: 5.5 m (18 ft.)
This pressure pump kit is recommended for applications in which the spray tube is held at an upward angle of more than 30 degrees in order to maintain a consistent discharge rate.
Multi-Function Control Handle
Having easy access to all of the controls on one comfortable handle makes it easy to complete tasks so the operator's hand never has to leave the handle.

Anti-Vibration System
The STIHL anti-vibration system helps reduce operator fatigue and provides a more comfortable working experience.

Adjustable Support Harness
STIHL backpack blowers and sprayers are equipped with an adjustable support harness that distributes weight evenly across the shoulders and back, reducing user fatigue.

See it in action!

Built in the USA
Indicates products that are built in the United States from domestic and foreign parts and components.