{"id":1780411203650,"title":"Toro GrandStand 52\" Kawasaki 74505","handle":"toro-grandstand-52-kawasaki-74505","description":"\u003cul\u003e\n\u003cli\u003eImprove productivity with easy access on and off the machine with up to 10.5 gallons of fuel capacity to mow longer with fewer stops.\u003c\/li\u003e\n\u003cli\u003eExceptional visibility from the GrandStand protects the operator, the mower and the property. The operator is better able to steer clear of obstacles, and easily pass beneath branches.\u003c\/li\u003e\n\u003cli\u003eToro's foldable operator platform instantly converts the GrandStand to a walk-behind. It easily lowers back down when its time to ride – saving time, money and trailer space by eliminating the need to switch mowers.\u003c\/li\u003e\n\u003cli\u003eConserves space to get more machines on your trailer, or allows for a smaller trailer and lighter load.\u003c\/li\u003e\n\u003c\/ul\u003e\n\u003c!-- TABS --\u003e\n\u003ch5\u003eOverview\u003c\/h5\u003e\n\u003cp\u003eRough bumps and challenging terrain are all in a day's work. Feeling them shouldn't have to be. The Toro GrandStand combines the speed and comfort of a zero-turn rider with the on-and-off ease of a wide area walk-behind — creating a fast, maneuverable and more productive alternative. And now the GrandStand is even better with all-new next generation upgrades that add up to higher productivity, lower maintenance and easier service. This mower has a 22 hp Kawasaki FX 726cc engine.\u003c\/p\u003e\n\u003ch5\u003eSpecifications\u003c\/h5\u003e\n\u003cdiv id=\"product-specifications\" class=\"row\"\u003e\n\u003cul class=\"list-group spec-listing clearfix\"\u003e\n\u003cli class=\"list-group-item col-sm-6\"\u003e\n\u003cstrong\u003eEngine\u003c\/strong\u003e\u003cbr\u003e 22 hp (16.4 kw) Kawasak FX 726cc\u003c\/li\u003e\n\u003cli class=\"list-group-item col-sm-6\"\u003e\n\u003cstrong\u003eFuel Capacity\u003c\/strong\u003e\u003cbr\u003e Gas\/10.5 gal (39.7 L)\u003c\/li\u003e\n\u003cli class=\"list-group-item col-sm-6\"\u003e\n\u003cstrong\u003eCutting Width\u003c\/strong\u003e\u003cbr\u003e 52\" (132.1 cm)\u003c\/li\u003e\n\u003cli class=\"list-group-item col-sm-6\"\u003e\n\u003cstrong\u003eAdjustable Discharge Baffle\u003c\/strong\u003e\u003cbr\u003e Standard, tools-free\u003c\/li\u003e\n\u003cli class=\"list-group-item col-sm-6\"\u003e\n\u003cstrong\u003eAir Filter\u003c\/strong\u003e\u003cbr\u003e Heavy-Duty Canister Air Cleaner\u003c\/li\u003e\n\u003cli class=\"list-group-item col-sm-6\"\u003e\n\u003cstrong\u003eBlade Tip Speed\u003c\/strong\u003e\u003cbr\u003e 18,500+ ft\/min\u003c\/li\u003e\n\u003cli class=\"list-group-item col-sm-6\"\u003e\n\u003cstrong\u003eBlade Type\u003c\/strong\u003e\u003cbr\u003e .25\" (.6 cm) heat-treated steel\u003c\/li\u003e\n\u003cli class=\"list-group-item col-sm-6\"\u003e\n\u003cstrong\u003eCarrier Frame\u003c\/strong\u003e\u003cbr\u003e 3\" x 1.5\" x 12 gauge (7.6 cm x 3.8 cm x 12 gauge)\u003c\/li\u003e\n\u003cli class=\"list-group-item col-sm-6\"\u003e\n\u003cstrong\u003eCaster Tires\u003c\/strong\u003e\u003cbr\u003e 11\" x 4\" – 5\" (27.9 cm x 10.2 cm – 12.7 cm) Flat-Free Semi-Pneumatic\u003c\/li\u003e\n\u003cli class=\"list-group-item col-sm-6\"\u003e\n\u003cstrong\u003eClutch\u003c\/strong\u003e\u003cbr\u003e Electromagnetic\u003c\/li\u003e\n\u003cli class=\"list-group-item col-sm-6\"\u003e\n\u003cstrong\u003eDeck Design\u003c\/strong\u003e\u003cbr\u003e 7-gauge 52\" (132.1 cm) TURBO FORCE® w\/bull-nose bumper\u003c\/li\u003e\n\u003cli class=\"list-group-item col-sm-6\"\u003e\n\u003cstrong\u003eDischarge Chute\u003c\/strong\u003e\u003cbr\u003e Rubber\u003c\/li\u003e\n\u003cli class=\"list-group-item col-sm-6\"\u003e\n\u003cstrong\u003eDrive System\u003c\/strong\u003e\u003cbr\u003e Unitized Pumps (10cc\/rev) \u0026amp; Wheel Motors (10 cir)\u003c\/li\u003e\n\u003cli class=\"list-group-item col-sm-6\"\u003e\n\u003cstrong\u003eDrive Tires\u003c\/strong\u003e\u003cbr\u003e 20\" X 10.5\" – 8\" (50.8 cm x 26.7 cm – 20.3 cm)\u003c\/li\u003e\n\u003cli class=\"list-group-item col-sm-6\"\u003e\n\u003cstrong\u003eEngine Horsepower\u003c\/strong\u003e\u003cbr\u003e 22 hp\u003c\/li\u003e\n\u003cli class=\"list-group-item col-sm-6\"\u003e\n\u003cstrong\u003eEngine Displacement\u003c\/strong\u003e\u003cbr\u003e 726cc\u003c\/li\u003e\n\u003cli class=\"list-group-item col-sm-6\"\u003e\n\u003cstrong\u003eGround Speed\u003c\/strong\u003e\u003cbr\u003e Up to 10 mph forward (16.1 km\/h)\u003c\/li\u003e\n\u003cli class=\"list-group-item col-sm-6\"\u003e\n\u003cstrong\u003eHeight of Cut\u003c\/strong\u003e\u003cbr\u003e 1.5\" – 5.0\" (2.5 cm – 12.7 cm)\u003c\/li\u003e\n\u003cli class=\"list-group-item col-sm-6\"\u003e\n\u003cstrong\u003eHydraulic Fluid\u003c\/strong\u003e\u003cbr\u003e Premium synthetic\u003c\/li\u003e\n\u003cli class=\"list-group-item col-sm-6\"\u003e\n\u003cstrong\u003eComfort Platform\u003c\/strong\u003e\u003cbr\u003e Foldable Operator Platform with Suspension\u003c\/li\u003e\n\u003cli class=\"list-group-item col-sm-6\"\u003e\n\u003cstrong\u003eSpindle Bearings\u003c\/strong\u003e\u003cbr\u003e Maintenance-Free\u003c\/li\u003e\n\u003cli class=\"list-group-item col-sm-6\"\u003e\n\u003cstrong\u003eSpindle Housing\u003c\/strong\u003e\u003cbr\u003e 9 3\/8\" (23.8 cm) diameter cast iron\u003c\/li\u003e\n\u003cli class=\"list-group-item col-sm-6\"\u003e\n\u003cstrong\u003eSteering Controls\u003c\/strong\u003e\u003cbr\u003e Twin lever\u003c\/li\u003e\n\u003cli class=\"list-group-item col-sm-6\"\u003e\n\u003cstrong\u003eWeight\u003c\/strong\u003e\u003cbr\u003e 898 lbs. (407.3 kg)\u003c\/li\u003e\n\u003c\/ul\u003e\n\u003c\/div\u003e\n\u003ch5\u003eShipping\u003c\/h5\u003e","published_at":"2019-11-05T07:38:02-05:00","created_at":"2019-03-14T19:28:29-04:00","vendor":"Main Street Mower","type":"","tags":["Cutting Width_52\"","Disable_Shipping","Lawn Mower","LCE","Payment_In Store Only","Promise_7 Day Exchange","Promise_Free Maintenance Pickup","Series_GrandStand","Toro","Wholegood"],"price":1044300,"price_min":1044300,"price_max":1044300,"available":true,"price_varies":false,"compare_at_price":null,"compare_at_price_min":0,"compare_at_price_max":0,"compare_at_price_varies":false,"variants":[{"id":14749925146690,"title":"Default Title","option1":"Default Title","option2":null,"option3":null,"sku":"74505","requires_shipping":true,"taxable":true,"featured_image":null,"available":true,"name":"Toro GrandStand 52\" Kawasaki 74505","public_title":null,"options":["Default Title"],"price":1044300,"weight":0,"compare_at_price":null,"inventory_management":"shopify","barcode":"","requires_selling_plan":false,"selling_plan_allocations":[]}],"images":["\/\/cdn.shopify.com\/s\/files\/1\/0081\/1669\/9202\/products\/15-toro-grandstand_74513_60in_34right_shown.jpg?v=1552606112"],"featured_image":"\/\/cdn.shopify.com\/s\/files\/1\/0081\/1669\/9202\/products\/15-toro-grandstand_74513_60in_34right_shown.jpg?v=1552606112","options":["Title"],"media":[{"alt":null,"id":2700058820743,"position":1,"preview_image":{"aspect_ratio":1.169,"height":599,"width":700,"src":"https:\/\/cdn.shopify.com\/s\/files\/1\/0081\/1669\/9202\/products\/15-toro-grandstand_74513_60in_34right_shown.jpg?v=1570051708"},"aspect_ratio":1.169,"height":599,"media_type":"image","src":"https:\/\/cdn.shopify.com\/s\/files\/1\/0081\/1669\/9202\/products\/15-toro-grandstand_74513_60in_34right_shown.jpg?v=1570051708","width":700}],"requires_selling_plan":false,"selling_plan_groups":[],"content":"\u003cul\u003e\n\u003cli\u003eImprove productivity with easy access on and off the machine with up to 10.5 gallons of fuel capacity to mow longer with fewer stops.\u003c\/li\u003e\n\u003cli\u003eExceptional visibility from the GrandStand protects the operator, the mower and the property. The operator is better able to steer clear of obstacles, and easily pass beneath branches.\u003c\/li\u003e\n\u003cli\u003eToro's foldable operator platform instantly converts the GrandStand to a walk-behind. It easily lowers back down when its time to ride – saving time, money and trailer space by eliminating the need to switch mowers.\u003c\/li\u003e\n\u003cli\u003eConserves space to get more machines on your trailer, or allows for a smaller trailer and lighter load.\u003c\/li\u003e\n\u003c\/ul\u003e\n\u003c!-- TABS --\u003e\n\u003ch5\u003eOverview\u003c\/h5\u003e\n\u003cp\u003eRough bumps and challenging terrain are all in a day's work. Feeling them shouldn't have to be. The Toro GrandStand combines the speed and comfort of a zero-turn rider with the on-and-off ease of a wide area walk-behind — creating a fast, maneuverable and more productive alternative. And now the GrandStand is even better with all-new next generation upgrades that add up to higher productivity, lower maintenance and easier service. This mower has a 22 hp Kawasaki FX 726cc engine.\u003c\/p\u003e\n\u003ch5\u003eSpecifications\u003c\/h5\u003e\n\u003cdiv id=\"product-specifications\" class=\"row\"\u003e\n\u003cul class=\"list-group spec-listing clearfix\"\u003e\n\u003cli class=\"list-group-item col-sm-6\"\u003e\n\u003cstrong\u003eEngine\u003c\/strong\u003e\u003cbr\u003e 22 hp (16.4 kw) Kawasak FX 726cc\u003c\/li\u003e\n\u003cli class=\"list-group-item col-sm-6\"\u003e\n\u003cstrong\u003eFuel Capacity\u003c\/strong\u003e\u003cbr\u003e Gas\/10.5 gal (39.7 L)\u003c\/li\u003e\n\u003cli class=\"list-group-item col-sm-6\"\u003e\n\u003cstrong\u003eCutting Width\u003c\/strong\u003e\u003cbr\u003e 52\" (132.1 cm)\u003c\/li\u003e\n\u003cli class=\"list-group-item col-sm-6\"\u003e\n\u003cstrong\u003eAdjustable Discharge Baffle\u003c\/strong\u003e\u003cbr\u003e Standard, tools-free\u003c\/li\u003e\n\u003cli class=\"list-group-item col-sm-6\"\u003e\n\u003cstrong\u003eAir Filter\u003c\/strong\u003e\u003cbr\u003e Heavy-Duty Canister Air Cleaner\u003c\/li\u003e\n\u003cli class=\"list-group-item col-sm-6\"\u003e\n\u003cstrong\u003eBlade Tip Speed\u003c\/strong\u003e\u003cbr\u003e 18,500+ ft\/min\u003c\/li\u003e\n\u003cli class=\"list-group-item col-sm-6\"\u003e\n\u003cstrong\u003eBlade Type\u003c\/strong\u003e\u003cbr\u003e .25\" (.6 cm) heat-treated steel\u003c\/li\u003e\n\u003cli class=\"list-group-item col-sm-6\"\u003e\n\u003cstrong\u003eCarrier Frame\u003c\/strong\u003e\u003cbr\u003e 3\" x 1.5\" x 12 gauge (7.6 cm x 3.8 cm x 12 gauge)\u003c\/li\u003e\n\u003cli class=\"list-group-item col-sm-6\"\u003e\n\u003cstrong\u003eCaster Tires\u003c\/strong\u003e\u003cbr\u003e 11\" x 4\" – 5\" (27.9 cm x 10.2 cm – 12.7 cm) Flat-Free Semi-Pneumatic\u003c\/li\u003e\n\u003cli class=\"list-group-item col-sm-6\"\u003e\n\u003cstrong\u003eClutch\u003c\/strong\u003e\u003cbr\u003e Electromagnetic\u003c\/li\u003e\n\u003cli class=\"list-group-item col-sm-6\"\u003e\n\u003cstrong\u003eDeck Design\u003c\/strong\u003e\u003cbr\u003e 7-gauge 52\" (132.1 cm) TURBO FORCE® w\/bull-nose bumper\u003c\/li\u003e\n\u003cli class=\"list-group-item col-sm-6\"\u003e\n\u003cstrong\u003eDischarge Chute\u003c\/strong\u003e\u003cbr\u003e Rubber\u003c\/li\u003e\n\u003cli class=\"list-group-item col-sm-6\"\u003e\n\u003cstrong\u003eDrive System\u003c\/strong\u003e\u003cbr\u003e Unitized Pumps (10cc\/rev) \u0026amp; Wheel Motors (10 cir)\u003c\/li\u003e\n\u003cli class=\"list-group-item col-sm-6\"\u003e\n\u003cstrong\u003eDrive Tires\u003c\/strong\u003e\u003cbr\u003e 20\" X 10.5\" – 8\" (50.8 cm x 26.7 cm – 20.3 cm)\u003c\/li\u003e\n\u003cli class=\"list-group-item col-sm-6\"\u003e\n\u003cstrong\u003eEngine Horsepower\u003c\/strong\u003e\u003cbr\u003e 22 hp\u003c\/li\u003e\n\u003cli class=\"list-group-item col-sm-6\"\u003e\n\u003cstrong\u003eEngine Displacement\u003c\/strong\u003e\u003cbr\u003e 726cc\u003c\/li\u003e\n\u003cli class=\"list-group-item col-sm-6\"\u003e\n\u003cstrong\u003eGround Speed\u003c\/strong\u003e\u003cbr\u003e Up to 10 mph forward (16.1 km\/h)\u003c\/li\u003e\n\u003cli class=\"list-group-item col-sm-6\"\u003e\n\u003cstrong\u003eHeight of Cut\u003c\/strong\u003e\u003cbr\u003e 1.5\" – 5.0\" (2.5 cm – 12.7 cm)\u003c\/li\u003e\n\u003cli class=\"list-group-item col-sm-6\"\u003e\n\u003cstrong\u003eHydraulic Fluid\u003c\/strong\u003e\u003cbr\u003e Premium synthetic\u003c\/li\u003e\n\u003cli class=\"list-group-item col-sm-6\"\u003e\n\u003cstrong\u003eComfort Platform\u003c\/strong\u003e\u003cbr\u003e Foldable Operator Platform with Suspension\u003c\/li\u003e\n\u003cli class=\"list-group-item col-sm-6\"\u003e\n\u003cstrong\u003eSpindle Bearings\u003c\/strong\u003e\u003cbr\u003e Maintenance-Free\u003c\/li\u003e\n\u003cli class=\"list-group-item col-sm-6\"\u003e\n\u003cstrong\u003eSpindle Housing\u003c\/strong\u003e\u003cbr\u003e 9 3\/8\" (23.8 cm) diameter cast iron\u003c\/li\u003e\n\u003cli class=\"list-group-item col-sm-6\"\u003e\n\u003cstrong\u003eSteering Controls\u003c\/strong\u003e\u003cbr\u003e Twin lever\u003c\/li\u003e\n\u003cli class=\"list-group-item col-sm-6\"\u003e\n\u003cstrong\u003eWeight\u003c\/strong\u003e\u003cbr\u003e 898 lbs. (407.3 kg)\u003c\/li\u003e\n\u003c\/ul\u003e\n\u003c\/div\u003e\n\u003ch5\u003eShipping\u003c\/h5\u003e"}
Toro GrandStand 52" Kawasaki 74505
Toro GrandStand 52" Kawasaki 74505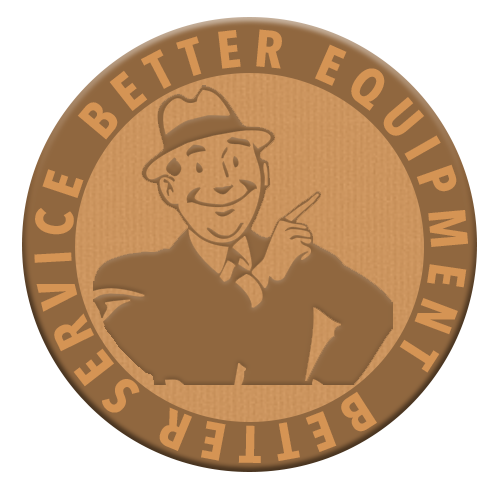 Our Promise to You
No matter how you shop with us, whether it's in store at our Winter Garden or Clermont locations or online. We promise a consistent service experience that aims to exceed your expectations. We want you to have a mower you love and a service shop you trust.
Set-up, Registration and Local Delivery by a trained team member
Pick-up & Delivery for service and warranty repair
7 Day - Love it or Exchange it guarantee. Sometimes we all make mistakes, we'll make it painless to switch
Rough bumps and challenging terrain are all in a day's work. Feeling them shouldn't have to be. The Toro GrandStand combines the speed and comfort of a zero-turn rider with the on-and-off ease of a wide area walk-behind — creating a fast, maneuverable and more productive alternative. And now the GrandStand is even better with all-new next generation upgrades that add up to higher productivity, lower maintenance and easier service. This mower has a 22 hp Kawasaki FX 726cc engine.
Engine
22 hp (16.4 kw) Kawasak FX 726cc
Fuel Capacity
Gas/10.5 gal (39.7 L)
Cutting Width
52" (132.1 cm)
Adjustable Discharge Baffle
Standard, tools-free
Air Filter
Heavy-Duty Canister Air Cleaner
Blade Tip Speed
18,500+ ft/min
Blade Type
.25" (.6 cm) heat-treated steel
Carrier Frame
3" x 1.5" x 12 gauge (7.6 cm x 3.8 cm x 12 gauge)
Caster Tires
11" x 4" – 5" (27.9 cm x 10.2 cm – 12.7 cm) Flat-Free Semi-Pneumatic
Clutch
Electromagnetic
Deck Design
7-gauge 52" (132.1 cm) TURBO FORCE® w/bull-nose bumper
Discharge Chute
Rubber
Drive System
Unitized Pumps (10cc/rev) & Wheel Motors (10 cir)
Drive Tires
20" X 10.5" – 8" (50.8 cm x 26.7 cm – 20.3 cm)
Engine Horsepower
22 hp
Engine Displacement
726cc
Ground Speed
Up to 10 mph forward (16.1 km/h)
Height of Cut
1.5" – 5.0" (2.5 cm – 12.7 cm)
Hydraulic Fluid
Premium synthetic
Comfort Platform
Foldable Operator Platform with Suspension
Spindle Bearings
Maintenance-Free
Spindle Housing
9 3/8" (23.8 cm) diameter cast iron
Steering Controls
Twin lever
Weight
898 lbs. (407.3 kg)
The cart page will contain 1 to 3 options for checkout depending on the items in your cart and your exact location. Use the guidelines below to select the best option for you.
Store Pick-Up
Always free. Select this option for any product and we will be ready for you when you arrive.
Local Delivery
Orders above $500 receive free local delivery within 25 miles of any of our loctions. A Main Street Mower employee will deliver directly to your home or business.
Shipping
Shipping is calculated based on weight and distance and varies by product. Only select this option if local delivery is not available in your area.