{"id":4169109045383,"title":"Toro TimeCutter 4200 Riding Mower (75740)","handle":"toro-timecutter-4200-riding-mower-75740","description":"\u003cp\u003e\u003cstrong\u003eThe TimeCutter 4200 is Toro's least expensive zero turn mower. \n This surprisingly smooth mower offers several upgraded features compared to other brands at the same price. If you're looking to get the most for the least, look no further than the TimeCutter 4200.\u003c\/strong\u003e\u003c\/p\u003e\n\u003c!-- TABS --\u003e\n\u003ch5\u003eOverview\u003c\/h5\u003e\n\u003cp\u003eSummer is just too short to spend it outside sweating over lawn work. Toro's 42\" TimeCutter allows you to create both a beautiful lawn and still have plenty of time to host backyard pickup games, barbeques and more. Even better, the mower's compact design makes for easy storage. It's also a snap to control your pace with Toro's Smart Speed® Technology. Pinpoint-quality cuts and zero-turn mowing are just two pro commercial contractor features that put Toro's cutting-edge technology into the hands of homeowners. You want even more convenience? How about a built-in cup holder, storage cubby and step-through front end that makes getting on and off the mower a breeze. Toro stands behind its mowers with a 3-year, unlimited hour residential warranty. And as a Toro owner, you'll have access to nearly 4,000 servicing dealers across the U.S. and Canada ready to assist you. Count on it.\u003c\/p\u003e\n\u003ch5\u003eSpecifications\u003c\/h5\u003e\n\u003cul class=\"list-group spec-listing clearfix\"\u003e\n\u003cli class=\"list-group-item col-sm-6\"\u003e\n\u003cstrong\u003eEngine\u003c\/strong\u003e\u003cbr\u003e 452cc Toro Engine\u003c\/li\u003e\n\u003cli class=\"list-group-item col-sm-6\"\u003e\n\u003cstrong\u003eFuel Capacity\u003c\/strong\u003e\u003cbr\u003e 3 gal \/ 11.4 L\u003c\/li\u003e\n\u003cli class=\"list-group-item col-sm-6\"\u003e\n\u003cstrong\u003eCutting Width\u003c\/strong\u003e\u003cbr\u003e 42\" \/ 107 cm\u003c\/li\u003e\n\u003cli class=\"list-group-item col-sm-6\"\u003e\n\u003cstrong\u003eCup Holder\u003c\/strong\u003e\u003cbr\u003e Standard\u003c\/li\u003e\n\u003cli class=\"list-group-item col-sm-6\"\u003e\n\u003cstrong\u003eEngine Displacement\u003c\/strong\u003e\u003cbr\u003e 452cc\u003c\/li\u003e\n\u003cli class=\"list-group-item col-sm-6\"\u003e\n\u003cstrong\u003eFoot Operated \u003cbr\u003eHeight of Cut\u003c\/strong\u003e\u003cbr\u003e Optional\u003c\/li\u003e\n\u003cli class=\"list-group-item col-sm-6\"\u003e\n\u003cstrong\u003eGround Speed\u003c\/strong\u003e\u003cbr\u003e MOW: 7 mph\/3 mph (11.3 km\/h \/ 4.8 km\/h) TRIM: 5.5 mph\/2.4 mph (8.8 km\/h \/ 3.8 km\/h) TOW: 4 mph\/1.7 mph (6.4 km\/h \/ 2.7 km\/h)\u003c\/li\u003e\n\u003cli class=\"list-group-item col-sm-6\"\u003e\n\u003cstrong\u003eHeight of Cut\u003c\/strong\u003e\u003cbr\u003e 1.5\" \/ 3.8 cm - 4.5\" \/ 11.4 cm\u003c\/li\u003e\n\u003cli class=\"list-group-item col-sm-6\"\u003e\n\u003cstrong\u003eHour Meter\u003c\/strong\u003e\u003cbr\u003e Optional\u003c\/li\u003e\n\u003cli class=\"list-group-item col-sm-6\"\u003e\n\u003cstrong\u003eSeat\u003c\/strong\u003e\u003cbr\u003e 16\" (40.6 cm) Handcrafted\u003c\/li\u003e\n\u003cli class=\"list-group-item col-sm-6\"\u003e\n\u003cstrong\u003eSteering Controls\u003c\/strong\u003e\u003cbr\u003e Dual Wrap Around Levers\u003c\/li\u003e\n\u003cli class=\"list-group-item col-sm-6\"\u003e\n\u003cstrong\u003eTires\u003c\/strong\u003e\u003cbr\u003e 11\" x 4\" (27.9 cm x 10.2 cm) Front, 18\" x 7.5\" (45.7 cm x 19 cm) Rear\u003c\/li\u003e\n\u003cli class=\"list-group-item col-sm-6\"\u003e\n\u003cstrong\u003eTransmission\u003c\/strong\u003e\u003cbr\u003e Dual Hydrostatic HG-ZT2100\u003c\/li\u003e\n\u003cli class=\"list-group-item col-sm-6\"\u003e\n\u003cstrong\u003eWashout Port\u003c\/strong\u003e\u003cbr\u003e Standard\u003c\/li\u003e\n\u003cli class=\"list-group-item col-sm-6\"\u003e\n\u003cstrong\u003eWarranty\u003c\/strong\u003e\u003cbr\u003e 3-year \/ unlimited hour residential warranty**\u003c\/li\u003e\n\u003cli class=\"list-group-item col-sm-6 hidden-xs\"\u003e\n\u003c\/li\u003e\n\u003cli class=\"list-group-item col-sm-12\"\u003e\n\u003cstrong\u003eDisclaimer\u003c\/strong\u003e\u003cbr\u003e *Time savings based on survey of consumers who purchased TimeCutters from 1\/1\/18-9\/30\/19. Time savings will vary. **See retailer for warranty details.\u003c\/li\u003e\n\u003c\/ul\u003e\n\u003c!-- \/TABS --\u003e","published_at":"2019-10-07T19:12:54-04:00","created_at":"2019-10-07T19:14:25-04:00","vendor":"Main Street Mower","type":"","tags":["Cutting Width_42\"","Deck Design_Stamped","Disable_Shipping","Engine_Toro","HP_16","Lawn Mower","Lot_S","Lot_XS","Promise_7 Day Exchange","Promise_Free Maintenance Pickup","Series_TimeCutter","Toro","Wholegood"],"price":259900,"price_min":259900,"price_max":259900,"available":true,"price_varies":false,"compare_at_price":null,"compare_at_price_min":0,"compare_at_price_max":0,"compare_at_price_varies":false,"variants":[{"id":30300648341639,"title":"Default Title","option1":"Default Title","option2":null,"option3":null,"sku":"75740","requires_shipping":true,"taxable":true,"featured_image":null,"available":true,"name":"Toro TimeCutter 4200 Riding Mower (75740)","public_title":null,"options":["Default Title"],"price":259900,"weight":0,"compare_at_price":null,"inventory_management":"shopify","barcode":"021038757407","requires_selling_plan":false,"selling_plan_allocations":[]}],"images":["\/\/cdn.shopify.com\/s\/files\/1\/0081\/1669\/9202\/products\/75740-toro-timecutter-34r-co19_4331s-1600x1369.jpg?v=1578283772","\/\/cdn.shopify.com\/s\/files\/1\/0081\/1669\/9202\/products\/75740-toro-timecutter-34l-co19_4331s-1600x1369.jpg?v=1578283793","\/\/cdn.shopify.com\/s\/files\/1\/0081\/1669\/9202\/products\/75740-toro-timecutter-34f-co19_4331s-1600x1369.jpg?v=1578283807","\/\/cdn.shopify.com\/s\/files\/1\/0081\/1669\/9202\/products\/75740-toro-Timecutter_42-co19_4395s_1673_1600x1369_e99237d2-7de2-4010-9f64-1938385c348e.jpg?v=1578283824","\/\/cdn.shopify.com\/s\/files\/1\/0081\/1669\/9202\/products\/ftr-toro-smart-speed-control-timecutter-1600x1369.jpg?v=1578283833","\/\/cdn.shopify.com\/s\/files\/1\/0081\/1669\/9202\/products\/ftr-toro-step-through-timecutter-1600x1369.jpg?v=1578283851","\/\/cdn.shopify.com\/s\/files\/1\/0081\/1669\/9202\/products\/ftr-toro-cubby-timecutter-1600x1369.jpg?v=1578283866"],"featured_image":"\/\/cdn.shopify.com\/s\/files\/1\/0081\/1669\/9202\/products\/75740-toro-timecutter-34r-co19_4331s-1600x1369.jpg?v=1578283772","options":["Title"],"media":[{"alt":null,"id":6107748728967,"position":1,"preview_image":{"aspect_ratio":1.169,"height":599,"width":700,"src":"https:\/\/cdn.shopify.com\/s\/files\/1\/0081\/1669\/9202\/products\/75740-toro-timecutter-34r-co19_4331s-1600x1369.jpg?v=1578283772"},"aspect_ratio":1.169,"height":599,"media_type":"image","src":"https:\/\/cdn.shopify.com\/s\/files\/1\/0081\/1669\/9202\/products\/75740-toro-timecutter-34r-co19_4331s-1600x1369.jpg?v=1578283772","width":700},{"alt":null,"id":6107751612551,"position":2,"preview_image":{"aspect_ratio":1.169,"height":599,"width":700,"src":"https:\/\/cdn.shopify.com\/s\/files\/1\/0081\/1669\/9202\/products\/75740-toro-timecutter-34l-co19_4331s-1600x1369.jpg?v=1578283793"},"aspect_ratio":1.169,"height":599,"media_type":"image","src":"https:\/\/cdn.shopify.com\/s\/files\/1\/0081\/1669\/9202\/products\/75740-toro-timecutter-34l-co19_4331s-1600x1369.jpg?v=1578283793","width":700},{"alt":null,"id":6107752923271,"position":3,"preview_image":{"aspect_ratio":1.169,"height":599,"width":700,"src":"https:\/\/cdn.shopify.com\/s\/files\/1\/0081\/1669\/9202\/products\/75740-toro-timecutter-34f-co19_4331s-1600x1369.jpg?v=1578283807"},"aspect_ratio":1.169,"height":599,"media_type":"image","src":"https:\/\/cdn.shopify.com\/s\/files\/1\/0081\/1669\/9202\/products\/75740-toro-timecutter-34f-co19_4331s-1600x1369.jpg?v=1578283807","width":700},{"alt":null,"id":6107755511943,"position":4,"preview_image":{"aspect_ratio":1.169,"height":599,"width":700,"src":"https:\/\/cdn.shopify.com\/s\/files\/1\/0081\/1669\/9202\/products\/75740-toro-Timecutter_42-co19_4395s_1673_1600x1369_e99237d2-7de2-4010-9f64-1938385c348e.jpg?v=1578283824"},"aspect_ratio":1.169,"height":599,"media_type":"image","src":"https:\/\/cdn.shopify.com\/s\/files\/1\/0081\/1669\/9202\/products\/75740-toro-Timecutter_42-co19_4395s_1673_1600x1369_e99237d2-7de2-4010-9f64-1938385c348e.jpg?v=1578283824","width":700},{"alt":null,"id":6107758723207,"position":5,"preview_image":{"aspect_ratio":1.169,"height":599,"width":700,"src":"https:\/\/cdn.shopify.com\/s\/files\/1\/0081\/1669\/9202\/products\/ftr-toro-smart-speed-control-timecutter-1600x1369.jpg?v=1578283833"},"aspect_ratio":1.169,"height":599,"media_type":"image","src":"https:\/\/cdn.shopify.com\/s\/files\/1\/0081\/1669\/9202\/products\/ftr-toro-smart-speed-control-timecutter-1600x1369.jpg?v=1578283833","width":700},{"alt":null,"id":6107764523143,"position":6,"preview_image":{"aspect_ratio":1.169,"height":599,"width":700,"src":"https:\/\/cdn.shopify.com\/s\/files\/1\/0081\/1669\/9202\/products\/ftr-toro-step-through-timecutter-1600x1369.jpg?v=1578283851"},"aspect_ratio":1.169,"height":599,"media_type":"image","src":"https:\/\/cdn.shopify.com\/s\/files\/1\/0081\/1669\/9202\/products\/ftr-toro-step-through-timecutter-1600x1369.jpg?v=1578283851","width":700},{"alt":null,"id":6107768094855,"position":7,"preview_image":{"aspect_ratio":1.169,"height":599,"width":700,"src":"https:\/\/cdn.shopify.com\/s\/files\/1\/0081\/1669\/9202\/products\/ftr-toro-cubby-timecutter-1600x1369.jpg?v=1578283866"},"aspect_ratio":1.169,"height":599,"media_type":"image","src":"https:\/\/cdn.shopify.com\/s\/files\/1\/0081\/1669\/9202\/products\/ftr-toro-cubby-timecutter-1600x1369.jpg?v=1578283866","width":700}],"requires_selling_plan":false,"selling_plan_groups":[],"content":"\u003cp\u003e\u003cstrong\u003eThe TimeCutter 4200 is Toro's least expensive zero turn mower. \n This surprisingly smooth mower offers several upgraded features compared to other brands at the same price. If you're looking to get the most for the least, look no further than the TimeCutter 4200.\u003c\/strong\u003e\u003c\/p\u003e\n\u003c!-- TABS --\u003e\n\u003ch5\u003eOverview\u003c\/h5\u003e\n\u003cp\u003eSummer is just too short to spend it outside sweating over lawn work. Toro's 42\" TimeCutter allows you to create both a beautiful lawn and still have plenty of time to host backyard pickup games, barbeques and more. Even better, the mower's compact design makes for easy storage. It's also a snap to control your pace with Toro's Smart Speed® Technology. Pinpoint-quality cuts and zero-turn mowing are just two pro commercial contractor features that put Toro's cutting-edge technology into the hands of homeowners. You want even more convenience? How about a built-in cup holder, storage cubby and step-through front end that makes getting on and off the mower a breeze. Toro stands behind its mowers with a 3-year, unlimited hour residential warranty. And as a Toro owner, you'll have access to nearly 4,000 servicing dealers across the U.S. and Canada ready to assist you. Count on it.\u003c\/p\u003e\n\u003ch5\u003eSpecifications\u003c\/h5\u003e\n\u003cul class=\"list-group spec-listing clearfix\"\u003e\n\u003cli class=\"list-group-item col-sm-6\"\u003e\n\u003cstrong\u003eEngine\u003c\/strong\u003e\u003cbr\u003e 452cc Toro Engine\u003c\/li\u003e\n\u003cli class=\"list-group-item col-sm-6\"\u003e\n\u003cstrong\u003eFuel Capacity\u003c\/strong\u003e\u003cbr\u003e 3 gal \/ 11.4 L\u003c\/li\u003e\n\u003cli class=\"list-group-item col-sm-6\"\u003e\n\u003cstrong\u003eCutting Width\u003c\/strong\u003e\u003cbr\u003e 42\" \/ 107 cm\u003c\/li\u003e\n\u003cli class=\"list-group-item col-sm-6\"\u003e\n\u003cstrong\u003eCup Holder\u003c\/strong\u003e\u003cbr\u003e Standard\u003c\/li\u003e\n\u003cli class=\"list-group-item col-sm-6\"\u003e\n\u003cstrong\u003eEngine Displacement\u003c\/strong\u003e\u003cbr\u003e 452cc\u003c\/li\u003e\n\u003cli class=\"list-group-item col-sm-6\"\u003e\n\u003cstrong\u003eFoot Operated \u003cbr\u003eHeight of Cut\u003c\/strong\u003e\u003cbr\u003e Optional\u003c\/li\u003e\n\u003cli class=\"list-group-item col-sm-6\"\u003e\n\u003cstrong\u003eGround Speed\u003c\/strong\u003e\u003cbr\u003e MOW: 7 mph\/3 mph (11.3 km\/h \/ 4.8 km\/h) TRIM: 5.5 mph\/2.4 mph (8.8 km\/h \/ 3.8 km\/h) TOW: 4 mph\/1.7 mph (6.4 km\/h \/ 2.7 km\/h)\u003c\/li\u003e\n\u003cli class=\"list-group-item col-sm-6\"\u003e\n\u003cstrong\u003eHeight of Cut\u003c\/strong\u003e\u003cbr\u003e 1.5\" \/ 3.8 cm - 4.5\" \/ 11.4 cm\u003c\/li\u003e\n\u003cli class=\"list-group-item col-sm-6\"\u003e\n\u003cstrong\u003eHour Meter\u003c\/strong\u003e\u003cbr\u003e Optional\u003c\/li\u003e\n\u003cli class=\"list-group-item col-sm-6\"\u003e\n\u003cstrong\u003eSeat\u003c\/strong\u003e\u003cbr\u003e 16\" (40.6 cm) Handcrafted\u003c\/li\u003e\n\u003cli class=\"list-group-item col-sm-6\"\u003e\n\u003cstrong\u003eSteering Controls\u003c\/strong\u003e\u003cbr\u003e Dual Wrap Around Levers\u003c\/li\u003e\n\u003cli class=\"list-group-item col-sm-6\"\u003e\n\u003cstrong\u003eTires\u003c\/strong\u003e\u003cbr\u003e 11\" x 4\" (27.9 cm x 10.2 cm) Front, 18\" x 7.5\" (45.7 cm x 19 cm) Rear\u003c\/li\u003e\n\u003cli class=\"list-group-item col-sm-6\"\u003e\n\u003cstrong\u003eTransmission\u003c\/strong\u003e\u003cbr\u003e Dual Hydrostatic HG-ZT2100\u003c\/li\u003e\n\u003cli class=\"list-group-item col-sm-6\"\u003e\n\u003cstrong\u003eWashout Port\u003c\/strong\u003e\u003cbr\u003e Standard\u003c\/li\u003e\n\u003cli class=\"list-group-item col-sm-6\"\u003e\n\u003cstrong\u003eWarranty\u003c\/strong\u003e\u003cbr\u003e 3-year \/ unlimited hour residential warranty**\u003c\/li\u003e\n\u003cli class=\"list-group-item col-sm-6 hidden-xs\"\u003e\n\u003c\/li\u003e\n\u003cli class=\"list-group-item col-sm-12\"\u003e\n\u003cstrong\u003eDisclaimer\u003c\/strong\u003e\u003cbr\u003e *Time savings based on survey of consumers who purchased TimeCutters from 1\/1\/18-9\/30\/19. Time savings will vary. **See retailer for warranty details.\u003c\/li\u003e\n\u003c\/ul\u003e\n\u003c!-- \/TABS --\u003e"}
Toro TimeCutter 4200 Riding Mower (75740)
Toro TimeCutter 4200 Riding Mower (75740)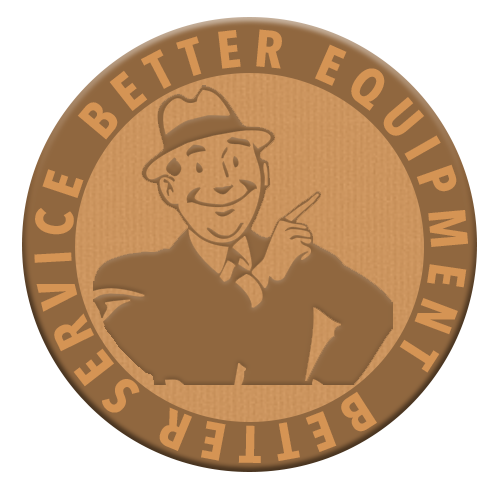 Our Promise to You
No matter how you shop with us, whether it's in store at our Winter Garden or Clermont locations or online. We promise a consistent service experience that aims to exceed your expectations. We want you to have a mower you love and a service shop you trust.
Set-up, Registration and Local Delivery by a trained team member
Pick-up & Delivery for service and warranty repair
7 Day - Love it or Exchange it guarantee. Sometimes we all make mistakes, we'll make it painless to switch
Summer is just too short to spend it outside sweating over lawn work. Toro's 42" TimeCutter allows you to create both a beautiful lawn and still have plenty of time to host backyard pickup games, barbeques and more. Even better, the mower's compact design makes for easy storage. It's also a snap to control your pace with Toro's Smart Speed® Technology. Pinpoint-quality cuts and zero-turn mowing are just two pro commercial contractor features that put Toro's cutting-edge technology into the hands of homeowners. You want even more convenience? How about a built-in cup holder, storage cubby and step-through front end that makes getting on and off the mower a breeze. Toro stands behind its mowers with a 3-year, unlimited hour residential warranty. And as a Toro owner, you'll have access to nearly 4,000 servicing dealers across the U.S. and Canada ready to assist you. Count on it.
Engine
452cc Toro Engine
Fuel Capacity
3 gal / 11.4 L
Cutting Width
42" / 107 cm
Cup Holder
Standard
Engine Displacement
452cc
Foot Operated
Height of Cut
Optional
Ground Speed
MOW: 7 mph/3 mph (11.3 km/h / 4.8 km/h) TRIM: 5.5 mph/2.4 mph (8.8 km/h / 3.8 km/h) TOW: 4 mph/1.7 mph (6.4 km/h / 2.7 km/h)
Height of Cut
1.5" / 3.8 cm - 4.5" / 11.4 cm
Hour Meter
Optional
Seat
16" (40.6 cm) Handcrafted
Steering Controls
Dual Wrap Around Levers
Tires
11" x 4" (27.9 cm x 10.2 cm) Front, 18" x 7.5" (45.7 cm x 19 cm) Rear
Transmission
Dual Hydrostatic HG-ZT2100
Washout Port
Standard
Warranty
3-year / unlimited hour residential warranty**
Disclaimer
*Time savings based on survey of consumers who purchased TimeCutters from 1/1/18-9/30/19. Time savings will vary. **See retailer for warranty details.