{"id":4360871084167,"title":"Toro TITAN 60 Zero Turn Lawn Mower (75303)","handle":"toro-titan-60-zero-turn-lawn-mower-75303","description":"\u003cp\u003eThe Toro TITAN 60\" offers the widest cut of the base model TITAN series. For homeowners with serious acreage and tough conditions, this Toro TITAN zero turn mower will get the job done in less time.\u003c\/p\u003e\n\u003c!-- TABS --\u003e\n\u003ch5\u003eSpecifications\u003c\/h5\u003e\n\u003cdiv id=\"product-specifications\" class=\"panel-collapse collapse in\" aria-expanded=\"true\" style=\"\"\u003e\n \u003cul class=\"list-group spec-listing clearfix\"\u003e\n\n \u003cli class=\"list-group-item col-sm-6\"\u003e\n \u003cstrong\u003eEngine\u003c\/strong\u003e\u003cbr\u003e\n 24.5 hp Toro V-Twin 708cc\n \u003c\/li\u003e\n \u003cli class=\"list-group-item col-sm-6\"\u003e\n \u003cstrong\u003eFuel Capacity\u003c\/strong\u003e\u003cbr\u003e\n 5 gal \/ 18.9 L\n \u003c\/li\u003e\n \u003cli class=\"list-group-item col-sm-6\"\u003e\n \u003cstrong\u003eCutting Width\u003c\/strong\u003e\u003cbr\u003e\n 60 in (152 cm)\n \u003c\/li\u003e\n \u003cli class=\"list-group-item col-sm-6\"\u003e\n \u003cstrong\u003eDeck Design\u003c\/strong\u003e\u003cbr\u003e\n 60\" IronForged™ Fabricated 10 ga. High Strength with Bull Nose\n \u003c\/li\u003e\n \u003cli class=\"list-group-item col-sm-6\"\u003e\n \u003cstrong\u003eEngine Horsepower\u003c\/strong\u003e\u003cbr\u003e\n 24.5 hp*\n \u003c\/li\u003e\n \u003cli class=\"list-group-item col-sm-6\"\u003e\n \u003cstrong\u003eEngine Displacement\u003c\/strong\u003e\u003cbr\u003e\n 708cc\n \u003c\/li\u003e\n \u003cli class=\"list-group-item col-sm-6\"\u003e\n \u003cstrong\u003eFoot Operated \u003cbr\u003eHeight of Cut\u003c\/strong\u003e\u003cbr\u003e\n Standard\n \u003c\/li\u003e\n \u003cli class=\"list-group-item col-sm-6\"\u003e\n \u003cstrong\u003eGround Speed\u003c\/strong\u003e\u003cbr\u003e\n Up to 8.5 mph ( 13.7 kph)\n \u003c\/li\u003e\n \u003cli class=\"list-group-item col-sm-6\"\u003e\n \u003cstrong\u003eHeight of Cut\u003c\/strong\u003e\u003cbr\u003e\n 1.5\" \/ 3.8 cm - 4.5\" \/ 11.4 cm\n \u003c\/li\u003e\n \u003cli class=\"list-group-item col-sm-6\"\u003e\n \u003cstrong\u003eHour Meter\u003c\/strong\u003e\u003cbr\u003e\n Standard\n \u003c\/li\u003e\n \u003cli class=\"list-group-item col-sm-6\"\u003e\n \u003cstrong\u003eSeat\u003c\/strong\u003e\u003cbr\u003e\n 18\" (45.7 cm) Handcrafted High Back with Arm Rests - Lever Slide\n \u003c\/li\u003e\n \u003cli class=\"list-group-item col-sm-6\"\u003e\n \u003cstrong\u003eSteering Controls\u003c\/strong\u003e\u003cbr\u003e\n Dual Wrap Around Levers\n \u003c\/li\u003e\n \u003cli class=\"list-group-item col-sm-6\"\u003e\n \u003cstrong\u003eTires\u003c\/strong\u003e\u003cbr\u003e\n 13\" x 6.5\" ( 33.3 cm x 16.5 cm) Front, 22\" x 11\" (55.8 cm x 27.9 cm) Rear\n \u003c\/li\u003e\n \u003cli class=\"list-group-item col-sm-6\"\u003e\n \u003cstrong\u003eTransmission\u003c\/strong\u003e\u003cbr\u003e\n ZT-2800 with charge pump\n \u003c\/li\u003e\n \u003cli class=\"list-group-item col-sm-6\"\u003e\n \u003cstrong\u003eWarranty\u003c\/strong\u003e\u003cbr\u003e\n 3-year \/ unlimited hour residential warranty\n3-year \/ 300-hour commercial engine warranty**\n \u003c\/li\u003e\n \u003cli class=\"list-group-item col-sm-6 hidden-xs\"\u003e\n \u003c\/li\u003e\n\u003cli class=\"list-group-item col-sm-12\"\u003e\n \u003cstrong\u003eDisclaimer\u003c\/strong\u003e\u003cbr\u003e\n *24.5 HP at 3,600 RPM SAE J1940 and SAE J2723, as rated by Toro® as configured to meet safety, emission and operating requirements, the actual engine horsepower on this mower may be significantly different.\n**See retailer for complete warranty details.\n \u003c\/li\u003e\n \u003c\/ul\u003e\n\n\u003c\/div\u003e\n\u003c!-- \/TABS --\u003e","published_at":"2019-11-12T08:33:56-05:00","created_at":"2019-11-12T08:53:06-05:00","vendor":"Toro","type":"","tags":["Cutting Width_60\"","Deck Design_Fabricated","Disable_Shipping","Engine_Toro","HP_24.5","Lawn Mower","Lot_L","Lot_M","Lot_XL","Promise_7 Day Exchange","Promise_Free Maintenance Pickup","Series_TITAN","Toro","Wholegood"],"price":529900,"price_min":529900,"price_max":529900,"available":true,"price_varies":false,"compare_at_price":559900,"compare_at_price_min":559900,"compare_at_price_max":559900,"compare_at_price_varies":false,"variants":[{"id":31217041047687,"title":"Default Title","option1":"Default Title","option2":null,"option3":null,"sku":"75303","requires_shipping":true,"taxable":true,"featured_image":null,"available":true,"name":"Toro TITAN 60 Zero Turn Lawn Mower (75303)","public_title":null,"options":["Default Title"],"price":529900,"weight":0,"compare_at_price":559900,"inventory_management":"shopify","barcode":"021038753034"}],"images":["\/\/cdn.shopify.com\/s\/files\/1\/0081\/1669\/9202\/products\/75303-60in-toro-titan-34r-low-co19_4331s-1600x1369.jpg?v=1578957256","\/\/cdn.shopify.com\/s\/files\/1\/0081\/1669\/9202\/products\/75303-60in-toro-titan-34l-low-co19_4331s-1600x1369.jpg?v=1578957256","\/\/cdn.shopify.com\/s\/files\/1\/0081\/1669\/9202\/products\/75303-toro-titan-60in-co19_4394s_9000_1600x1369_dbfb3c8d-6422-4c7d-bf3f-644ba852f6ed.jpg?v=1578957256","\/\/cdn.shopify.com\/s\/files\/1\/0081\/1669\/9202\/products\/ftr-toro-foot-lift-assist-titan-1600x1369_19a13a5a-dd8b-4f13-9b43-9baa44e4f1a4.jpg?v=1578957256","\/\/cdn.shopify.com\/s\/files\/1\/0081\/1669\/9202\/products\/ftr-toro-titan-canister-air-filter-co19_4394s_9339-1600x1369_c03c27c5-b3da-43d2-9cb7-b17d128411ea.jpg?v=1578957256","\/\/cdn.shopify.com\/s\/files\/1\/0081\/1669\/9202\/products\/ftr-toro-rubber-discharge-chute_titan-co19_4394s-1600x1369_9ae977bc-e76a-4d3e-9be0-47026f020781.jpg?v=1578957256","\/\/cdn.shopify.com\/s\/files\/1\/0081\/1669\/9202\/products\/ftr-toro-step-through-front-titan-co19_4394s-1600x1369_0544190a-0c67-4d32-aca0-d1d183a474c5.jpg?v=1578957256","\/\/cdn.shopify.com\/s\/files\/1\/0081\/1669\/9202\/products\/ftr-toro-pro-dna-titan-co19_4394s-1600x1369_ccc6fa44-adf4-4584-baa6-14a577e77770.jpg?v=1578957256"],"featured_image":"\/\/cdn.shopify.com\/s\/files\/1\/0081\/1669\/9202\/products\/75303-60in-toro-titan-34r-low-co19_4331s-1600x1369.jpg?v=1578957256","options":["Title"],"media":[{"alt":null,"id":6276614160519,"position":1,"preview_image":{"aspect_ratio":1.169,"height":599,"width":700,"src":"https:\/\/cdn.shopify.com\/s\/files\/1\/0081\/1669\/9202\/products\/75303-60in-toro-titan-34r-low-co19_4331s-1600x1369.jpg?v=1578957181"},"aspect_ratio":1.169,"height":599,"media_type":"image","src":"https:\/\/cdn.shopify.com\/s\/files\/1\/0081\/1669\/9202\/products\/75303-60in-toro-titan-34r-low-co19_4331s-1600x1369.jpg?v=1578957181","width":700},{"alt":null,"id":6276614127751,"position":2,"preview_image":{"aspect_ratio":1.169,"height":599,"width":700,"src":"https:\/\/cdn.shopify.com\/s\/files\/1\/0081\/1669\/9202\/products\/75303-60in-toro-titan-34l-low-co19_4331s-1600x1369.jpg?v=1578957181"},"aspect_ratio":1.169,"height":599,"media_type":"image","src":"https:\/\/cdn.shopify.com\/s\/files\/1\/0081\/1669\/9202\/products\/75303-60in-toro-titan-34l-low-co19_4331s-1600x1369.jpg?v=1578957181","width":700},{"alt":null,"id":6276626677895,"position":3,"preview_image":{"aspect_ratio":1.169,"height":599,"width":700,"src":"https:\/\/cdn.shopify.com\/s\/files\/1\/0081\/1669\/9202\/products\/75303-toro-titan-60in-co19_4394s_9000_1600x1369_dbfb3c8d-6422-4c7d-bf3f-644ba852f6ed.jpg?v=1578957251"},"aspect_ratio":1.169,"height":599,"media_type":"image","src":"https:\/\/cdn.shopify.com\/s\/files\/1\/0081\/1669\/9202\/products\/75303-toro-titan-60in-co19_4394s_9000_1600x1369_dbfb3c8d-6422-4c7d-bf3f-644ba852f6ed.jpg?v=1578957251","width":700},{"alt":null,"id":6276621107335,"position":4,"preview_image":{"aspect_ratio":1.169,"height":599,"width":700,"src":"https:\/\/cdn.shopify.com\/s\/files\/1\/0081\/1669\/9202\/products\/ftr-toro-foot-lift-assist-titan-1600x1369_19a13a5a-dd8b-4f13-9b43-9baa44e4f1a4.jpg?v=1578957218"},"aspect_ratio":1.169,"height":599,"media_type":"image","src":"https:\/\/cdn.shopify.com\/s\/files\/1\/0081\/1669\/9202\/products\/ftr-toro-foot-lift-assist-titan-1600x1369_19a13a5a-dd8b-4f13-9b43-9baa44e4f1a4.jpg?v=1578957218","width":700},{"alt":null,"id":6276621140103,"position":5,"preview_image":{"aspect_ratio":1.168,"height":131,"width":153,"src":"https:\/\/cdn.shopify.com\/s\/files\/1\/0081\/1669\/9202\/products\/ftr-toro-titan-canister-air-filter-co19_4394s_9339-1600x1369_c03c27c5-b3da-43d2-9cb7-b17d128411ea.jpg?v=1578957218"},"aspect_ratio":1.168,"height":131,"media_type":"image","src":"https:\/\/cdn.shopify.com\/s\/files\/1\/0081\/1669\/9202\/products\/ftr-toro-titan-canister-air-filter-co19_4394s_9339-1600x1369_c03c27c5-b3da-43d2-9cb7-b17d128411ea.jpg?v=1578957218","width":153},{"alt":null,"id":6276621172871,"position":6,"preview_image":{"aspect_ratio":1.169,"height":599,"width":700,"src":"https:\/\/cdn.shopify.com\/s\/files\/1\/0081\/1669\/9202\/products\/ftr-toro-rubber-discharge-chute_titan-co19_4394s-1600x1369_9ae977bc-e76a-4d3e-9be0-47026f020781.jpg?v=1578957218"},"aspect_ratio":1.169,"height":599,"media_type":"image","src":"https:\/\/cdn.shopify.com\/s\/files\/1\/0081\/1669\/9202\/products\/ftr-toro-rubber-discharge-chute_titan-co19_4394s-1600x1369_9ae977bc-e76a-4d3e-9be0-47026f020781.jpg?v=1578957218","width":700},{"alt":null,"id":6276621205639,"position":7,"preview_image":{"aspect_ratio":1.169,"height":599,"width":700,"src":"https:\/\/cdn.shopify.com\/s\/files\/1\/0081\/1669\/9202\/products\/ftr-toro-step-through-front-titan-co19_4394s-1600x1369_0544190a-0c67-4d32-aca0-d1d183a474c5.jpg?v=1578957218"},"aspect_ratio":1.169,"height":599,"media_type":"image","src":"https:\/\/cdn.shopify.com\/s\/files\/1\/0081\/1669\/9202\/products\/ftr-toro-step-through-front-titan-co19_4394s-1600x1369_0544190a-0c67-4d32-aca0-d1d183a474c5.jpg?v=1578957218","width":700},{"alt":null,"id":6276621271175,"position":8,"preview_image":{"aspect_ratio":1.169,"height":599,"width":700,"src":"https:\/\/cdn.shopify.com\/s\/files\/1\/0081\/1669\/9202\/products\/ftr-toro-pro-dna-titan-co19_4394s-1600x1369_ccc6fa44-adf4-4584-baa6-14a577e77770.jpg?v=1578957218"},"aspect_ratio":1.169,"height":599,"media_type":"image","src":"https:\/\/cdn.shopify.com\/s\/files\/1\/0081\/1669\/9202\/products\/ftr-toro-pro-dna-titan-co19_4394s-1600x1369_ccc6fa44-adf4-4584-baa6-14a577e77770.jpg?v=1578957218","width":700}],"content":"\u003cp\u003eThe Toro TITAN 60\" offers the widest cut of the base model TITAN series. For homeowners with serious acreage and tough conditions, this Toro TITAN zero turn mower will get the job done in less time.\u003c\/p\u003e\n\u003c!-- TABS --\u003e\n\u003ch5\u003eSpecifications\u003c\/h5\u003e\n\u003cdiv id=\"product-specifications\" class=\"panel-collapse collapse in\" aria-expanded=\"true\" style=\"\"\u003e\n \u003cul class=\"list-group spec-listing clearfix\"\u003e\n\n \u003cli class=\"list-group-item col-sm-6\"\u003e\n \u003cstrong\u003eEngine\u003c\/strong\u003e\u003cbr\u003e\n 24.5 hp Toro V-Twin 708cc\n \u003c\/li\u003e\n \u003cli class=\"list-group-item col-sm-6\"\u003e\n \u003cstrong\u003eFuel Capacity\u003c\/strong\u003e\u003cbr\u003e\n 5 gal \/ 18.9 L\n \u003c\/li\u003e\n \u003cli class=\"list-group-item col-sm-6\"\u003e\n \u003cstrong\u003eCutting Width\u003c\/strong\u003e\u003cbr\u003e\n 60 in (152 cm)\n \u003c\/li\u003e\n \u003cli class=\"list-group-item col-sm-6\"\u003e\n \u003cstrong\u003eDeck Design\u003c\/strong\u003e\u003cbr\u003e\n 60\" IronForged™ Fabricated 10 ga. High Strength with Bull Nose\n \u003c\/li\u003e\n \u003cli class=\"list-group-item col-sm-6\"\u003e\n \u003cstrong\u003eEngine Horsepower\u003c\/strong\u003e\u003cbr\u003e\n 24.5 hp*\n \u003c\/li\u003e\n \u003cli class=\"list-group-item col-sm-6\"\u003e\n \u003cstrong\u003eEngine Displacement\u003c\/strong\u003e\u003cbr\u003e\n 708cc\n \u003c\/li\u003e\n \u003cli class=\"list-group-item col-sm-6\"\u003e\n \u003cstrong\u003eFoot Operated \u003cbr\u003eHeight of Cut\u003c\/strong\u003e\u003cbr\u003e\n Standard\n \u003c\/li\u003e\n \u003cli class=\"list-group-item col-sm-6\"\u003e\n \u003cstrong\u003eGround Speed\u003c\/strong\u003e\u003cbr\u003e\n Up to 8.5 mph ( 13.7 kph)\n \u003c\/li\u003e\n \u003cli class=\"list-group-item col-sm-6\"\u003e\n \u003cstrong\u003eHeight of Cut\u003c\/strong\u003e\u003cbr\u003e\n 1.5\" \/ 3.8 cm - 4.5\" \/ 11.4 cm\n \u003c\/li\u003e\n \u003cli class=\"list-group-item col-sm-6\"\u003e\n \u003cstrong\u003eHour Meter\u003c\/strong\u003e\u003cbr\u003e\n Standard\n \u003c\/li\u003e\n \u003cli class=\"list-group-item col-sm-6\"\u003e\n \u003cstrong\u003eSeat\u003c\/strong\u003e\u003cbr\u003e\n 18\" (45.7 cm) Handcrafted High Back with Arm Rests - Lever Slide\n \u003c\/li\u003e\n \u003cli class=\"list-group-item col-sm-6\"\u003e\n \u003cstrong\u003eSteering Controls\u003c\/strong\u003e\u003cbr\u003e\n Dual Wrap Around Levers\n \u003c\/li\u003e\n \u003cli class=\"list-group-item col-sm-6\"\u003e\n \u003cstrong\u003eTires\u003c\/strong\u003e\u003cbr\u003e\n 13\" x 6.5\" ( 33.3 cm x 16.5 cm) Front, 22\" x 11\" (55.8 cm x 27.9 cm) Rear\n \u003c\/li\u003e\n \u003cli class=\"list-group-item col-sm-6\"\u003e\n \u003cstrong\u003eTransmission\u003c\/strong\u003e\u003cbr\u003e\n ZT-2800 with charge pump\n \u003c\/li\u003e\n \u003cli class=\"list-group-item col-sm-6\"\u003e\n \u003cstrong\u003eWarranty\u003c\/strong\u003e\u003cbr\u003e\n 3-year \/ unlimited hour residential warranty\n3-year \/ 300-hour commercial engine warranty**\n \u003c\/li\u003e\n \u003cli class=\"list-group-item col-sm-6 hidden-xs\"\u003e\n \u003c\/li\u003e\n\u003cli class=\"list-group-item col-sm-12\"\u003e\n \u003cstrong\u003eDisclaimer\u003c\/strong\u003e\u003cbr\u003e\n *24.5 HP at 3,600 RPM SAE J1940 and SAE J2723, as rated by Toro® as configured to meet safety, emission and operating requirements, the actual engine horsepower on this mower may be significantly different.\n**See retailer for complete warranty details.\n \u003c\/li\u003e\n \u003c\/ul\u003e\n\n\u003c\/div\u003e\n\u003c!-- \/TABS --\u003e"}
Toro TITAN 60 Zero Turn Lawn Mower (75303)
Toro TITAN 60 Zero Turn Lawn Mower (75303)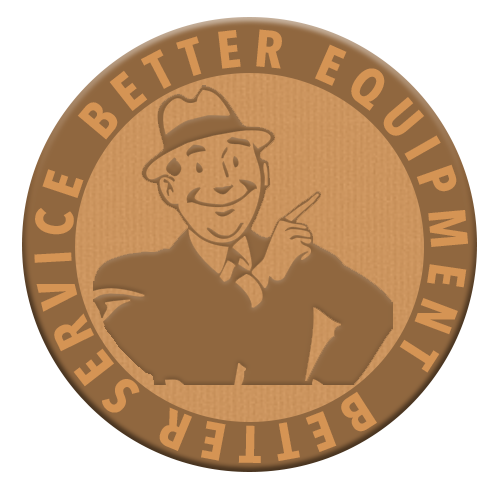 Our Promise to You
No matter how you shop with us, whether it's in store at our Winter Garden or Clermont locations or online. We promise a consistent service experience that aims to exceed your expectations. We want you to have a mower you love and a service shop you trust.
Free Set-up, Registration and Local Delivery* (30 mile range) by a trained team member
Free Pick-up & Delivery on warranty repairs (1st year)
Free Pick-up & Delivery on Annual Service in the Off Season (Dec - Feb)
7 Day - Love it or Exchange it guarantee. Sometimes we all make mistakes, we'll make it painless to switch
*$50 delivery charge on orders under $1500
ALL ORDERS NOW QUALIFY FOR FREE DELIVERY
Engine
24.5 hp Toro V-Twin 708cc
Fuel Capacity
5 gal / 18.9 L
Cutting Width
60 in (152 cm)
Deck Design
60" IronForged™ Fabricated 10 ga. High Strength with Bull Nose
Engine Horsepower
24.5 hp*
Engine Displacement
708cc
Foot Operated
Height of Cut
Standard
Ground Speed
Up to 8.5 mph ( 13.7 kph)
Height of Cut
1.5" / 3.8 cm - 4.5" / 11.4 cm
Hour Meter
Standard
Seat
18" (45.7 cm) Handcrafted High Back with Arm Rests - Lever Slide
Steering Controls
Dual Wrap Around Levers
Tires
13" x 6.5" ( 33.3 cm x 16.5 cm) Front, 22" x 11" (55.8 cm x 27.9 cm) Rear
Transmission
ZT-2800 with charge pump
Warranty
3-year / unlimited hour residential warranty 3-year / 300-hour commercial engine warranty**
Disclaimer
*24.5 HP at 3,600 RPM SAE J1940 and SAE J2723, as rated by Toro® as configured to meet safety, emission and operating requirements, the actual engine horsepower on this mower may be significantly different. **See retailer for complete warranty details.